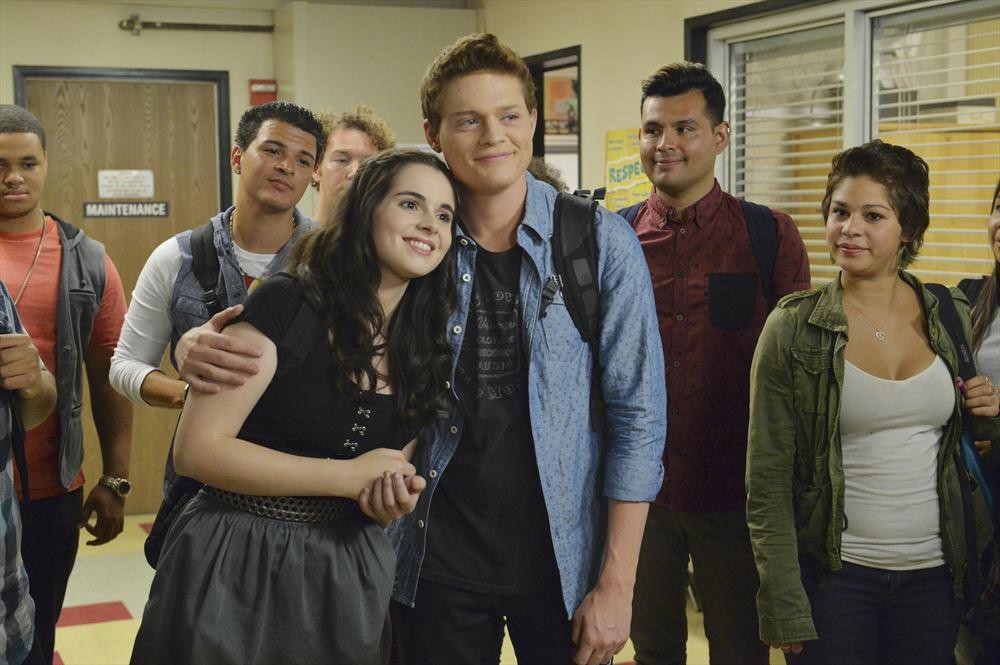 By Parish Hodges (@BrownXSuga)
Now that Bay knows she doesn't have an aneurysm she can breathe again. But not so fast in this weeks episode of Switched At Birth, Daphne hits an all time low. Now that her family knows about her bad behavior and Nacho is no longer in the picture who can she run to? Also the crew is gearing up for senior prom and we all know what happened the last time they went to prom. Emmett ended up cheating. See what happens when a dress code for prom is enforced on this weeks episode of Switched At Birth.
John, Katherine, Bay and Regina have an intervention for Daphne when Bay tells them about her bad behavior. During this all is revealed about Nacho, Chip Koto, and the gun pulling accident. John puts Daphne on punishment indefinitely and she is not allowed to go to prom. Speaking of prom Emmett and Bay are prom King & Queen. Toby & Tank have an argument when Toby gets a gig DJing for Tanks old frat. Elsewhere Regina explains to John why she is working with Senator Koto, while Katherine suggests Daphne needs therapy. At the clinic Daphne has another episode and steals a bottle of pain pills resulting in her getting fired. When a dress code is set for prom Natalie and her girlfriend Hilary who doesn't wear dresses, opt out. Even though Bay has a beautiful dress, she and the rest of the gang go against the rules and wear suits to prom. When their entrance is denied they have prom outside. Regina is livid when she finds out Daphne was apart of Wes' property being vandalized. Wes, he threatens to call the authorities & put her in jail. Regina finds out Daphne got fired from the clinic and she, Katherine, and John look for her. In the final scene, Katherine finds Daphne at Angelo's house. They have a heart to heart realizing how her behavior has affected everyone including Angelo when he was alive, Daphne finally forgives Regina.