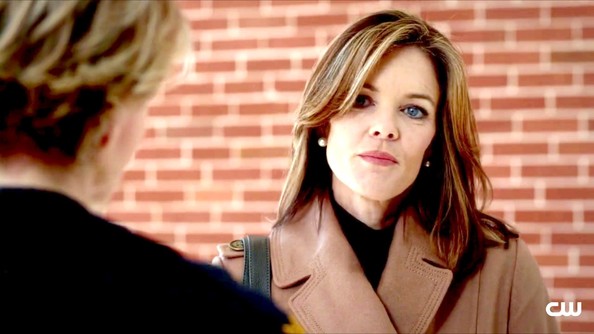 On June 1st, 2010 Susan Walters called into Variety Radio Online to answer a few Vampire Diaries questions for our listener!
Click The Banner To Hear Our June 1st, 2010 Interview.

Susan Walters plays Carol Lockwood, Tyler's mom and the Mayor of Mystic falls in the CW's, The Vampire Diaries. Susan was born in Atlanta, Georgia and grew up in the suburbs of Chamblee, Georgia. She attended Chamblee High School and was very involved in the extra curricular activities. Her acting career began in 1983 when she landed the role of Lorna Forbes Perelli on the soap opera, Loving. She has had many occurring roles in a variety of TV shows over the years such as Ryan Thomas in Hotel, Bridget Loring in Nightingales, Mary Beth Sutton in Dear John, Anne Osborne in The Big Easy, Christine Denton/Tiffany Hart in Melrose Place, Lili Smith in The War Next Door, Principal Rimkus in One Tree Hill, Diane Jenkins in The Young and the Restless and Mrs. Martin in Teen Wolf.
On May 13th, 2011 Susan calls into Variety Radio Online again to answer all of our season 2 questions for The Vampire Diaries!
Click The Banner For Our May 13th, 2011 Interview.

On May 9th, 2012 Susan joins us to talk about season 3 of The Vampire Diaries!
Click The Banner For Our May 9th, 2012 Interview.

Twitter: @TheVRO
Facebook: Variety Radio Online
Tumblr: Variety Radio Online