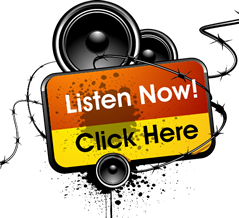 Ed and Harry aka The Ghostfacers made a return in this weeks episode. The episode opens with a teenage girl in her bedroom taking selfies. While taking pictures she hears a noise and checks to see if her mom is home. When she does not get a response she goes back to taking pictures in front of a mirror. A few seconds later, she checks her pictures and notices an intruder with a disfigured face standing behind her in a few pictures. She turns around and the intruder is standing behind her, the lights go out, and she runs to the closet. She dials 911, but is petrified by fear, unable to tell them her address. The intruder is in the closet with her, he stabs her as she's screaming for help.
At the bunker, Sam is on his computer when Dean walks in with a duffel bag. Dean is heading out of town because he found a case. Sam wonders if Dean wants him to go. Dean is unsure of what Sam wants lately. Dean shows him a photo that was leaked from the crime scene. It's the girl from the beginning of the episode. Dean thinks that maybe the intruder in the photo with her is a ghost caught on film. Sam starts packing his laptop away. Dean takes this as a sign that his brother will be joining him on the trip.
In Springdale, Washington, at the home of the victim, Sam and Dean are at the crime scene speaking with Mrs.Miles about her daughter Casey. Since her daughter didn't have any known enemies, Sam asks if she's noticed anything strange happening in the house. When he mentions lights fritzing, Mrs.Miles adds that she hasn't felt any cold spots either. Dean is checking the room with an EMF reader while Sam is questioning Mrs.Miles. When Dean hears Mrs.Miles mentions cold spots, it peaks his interest. Mrs.Miles was desperate, she needed answers so when Supernatualist called she had to listen. Dean asks her if the Supernatualist gave her a name.
At a local dinner, The Winchesters spot the Ghostfacers van. Inside the dinner, Ed gloating about their twitter account, while Harry is engrossed with a picture of his ex. Sam slides in the booth next to Harry, while Dean slides in next to Ed. The Ghostfacers are not impressed with the arrival of the Winchesters. Dean demands that they leave before he blows out their knee caps. Harry tells the brothers that they are not threatened by them and shows them his small pistol. Harry and Ed are trying to convince the Winchesters they can handle the case, but the Winchesters feel they will get in the way or get someone else killed. Dean asks what happened to their other two members. Ed and Harry explained that the other two were dead weight so the dropped them from the team. Dean tells the Ghostfacers that a ghost will take them out in seconds. The Ghostfacers laugh at the fact that the brothers thinks it's a ghosts. Sam asks them what do they think it is. Harry then taunts, "Amazon me bitches."
In their hotel room, Sam is surfing the net when he finds that Ed and Harry wrote a book on Thinman. He informs Dean about the book, Dean walks over to check it out. Dean wonders what Thinman is. Sam is clicking through the pages when he sees a photo, and in the photo is the same thing that was behind Casey is in the photo. Sam reads that the Thinman is an internet phenomenon, and he stalks victims before he kills them. Dean doesn't think that it's real, but Sam points out that there has been thousands of sightings. Dean still thinks it's a ghost, even though Sam informs him the same ghost can't be all around the world. Dean believes it's because the veil has been screwed with. Sam argues that the veil was messed up recently and the sightings date back years before then. Dean grabs a laptop and proceeds to look for a recent death that could possibly be a ghost.
In Casey's bedroom, Ed is preparing what he's going to say for the video. Harry isn't paying attention because he has his laptop out looking at his ex's girlfriends Facebook status. He's upset because the girl has her status as complicated. Ed reasons that she is a complicated person for example having him order her cream puffs without the cream. Harry starts to get pumped into doing the video again, when Ed suddenly begins doubts their quest for Thinman because the Winchesters are involved and people are dying . Harry encourages him with the prospect of making all the haters eat their words.
Sam and Dean are at the hotel, they are trying to find a connection to a ghost and Casey or Thinman and Casey. They don't find any deaths linked to Casey. Sam realizes that most of the photos of Thinman are not real except for Casey's. They also discover that the fan forum that Casey's photo was posted has it's IP address blocked. Dean wonders who posted the photo online.
At the Sheriff's office, the Winchester are questioning the deputy on what he knows. They find out that the photo was posted at around 2:00am, but they 911 call came in at around 11:59pm. Dean says it's impossible for her to post the photo at 2am if her death was at midnight. The deputy suggest that it could be Supernatural and tells them about the Supernatualist who came in and gave him a book on The Thinman.
That night at Johnny's Dinner the manager is closing down when he hears a knock. He goes to check but sees nothing. He goes back to doing his paper work when he hears another knock. He turns on the security cam and sees a figure move outside in the parking lot to the front door. He then checks the inside cameras and spots Thinman behind him, when he turns around the Thinman slashes his throat.
The next day, the brothers show up at the dinner to help out with the investigation. They notice the Ghostfacer's already there and videoing the victim's body. Dean reminds them that he told them to leave. Harry threatens to out them as fake FBI agents. Dean questions their motives. Harry tells him it's for the bloggers, people who believe in the Thinman. Dean worries that with the right Tibetan symbol the Thinman may turn into a Tulpa. Ed assures Dean that it's not a Tulpa, because no one blog can agree with what the Thinman is. The deputy called them over to look at the video footage. They saw footage of the Thinman both at the front of the dinner and inside behind Tray. The deputy mentions that there was footage showing Tray locking the door 10 minutes before hand. Ed and Harry go on about how the Thinman can teleport. Dean is starting to believe that maybe it's not a ghost.
Later that night the Ghostfacers are in their van driving down the road. Harry's hyped because someone posted footage of the dinner under the comment section of their blog. Harry jumps in the back of the van and starts changing into his "ninja outfit." He wants to go out into the woods and hunt for Thinman himself. Ed is weary of the idea, he feels they should turn it over to the Winchesters since two people are already dead.
The brothers are back at their hotel room, and are stumped on the whole teleportation bushiness. Crossroad's demon is the first thing that comes Sam's mind when thinks teleport. Sam sees that the video of Tray's death has already been posted to the web and has thousands of hits. Sam wonders when viral went from baby chimp to killers caught on camera. Dean starts reminiscing about a video made when they were kids that he thought would go viral. Sam dressed up as Batman and jumped off the shed, broke his arm, and Dean had to ride him to the hospital on his handle bars. This seems to lighten the mood between the brothers. There is a knock at the door, it's Ed and he tells the brothers that the case is all theirs as soon as he tells them something.
Meanwhile, Harry is alone on the outskirts of a wooded area by what looks like a park. He goes on about being alone, deep in the woods, but people are walking around.
Back at the hotel the Ed tells the brothers he made up Thinman. Ed wanted to keep Harry from leaving the Ghostfacers and work at his ex-girlfriend's father's company.
Harry is still stalking around in the woods, when the Thinman appears behind him.
At the hotel Ed explains how he Photoshopped a picture of butler, made one post on a horror forum and it took off from there. Ed's afraid if he tells Harry he'll leave the Ghostfacers. Sam urges Ed to tell Harry because secrets ruin relationships. Ed tells them he will soon, Dean tells him to do it now. Ed mentions dropping Harry off by the woods so he could search for the Thinman. Sam is outraged, by the fact that whatever it is killed two people and Harry is alone. Ed explains that it is just a wooded area by a grocery store and that Harry will be fine.
In the woods, Harry comes upon a pile of sticks, he believes they may of been left by Thinman. He hears a noise
and searches for the source. Then he hears another noise and it's the pile of sticks had been disturbed. He points the camera towards him and tells his viewing audience that they may not be alone. Just then he notices the Thinman behind him. The Thinman slashes manages to slash his stomach. Thinman makes another move and Harry kicks him and run. He runs out into the street and is nearly hit by the Impala. They brothers and Ed gets out the car and Harry starts to faint from blood loss, but the brothers grab him.
Sam wraps up the wound, while Dean is off looking for clues. He finds some tire tracks that may belong to whoever slashed Harry. Harry is excited because to him Thinman is real. He doesn't understand why Dean would take pictures of the tracks, since Thinman doesn't drive. Ed finally tells Harry the truth about Thinman.
Back in the hotel room, Harry is really upset that Ed had lied to him. Harry's mad that he gave up his life because of a lie. Ed wants to keep it going for the fans that they'll never know. Harry says that he'll know. Ed wants to debunk the Thinman legacy and go back to being the Ghostfacers.Harry doesn't think he can ever trust Ed again. Harry just wants Ed to leave him alone for the moment to let him stew.
As Ed leaves the room, Sam walks in and ask Harry how's he doing. Harry tells him not to good that he got "punched in the feels." Sam tells him that somethings can be forgiven and some can't. It's up to him to decide.
Dean comes in with information on the tire tracks and Sam leaves with him. The tires were made for a 1980 Geo Metro that belongs to someone named Roger who works night security at the mill. Dean and Sam leave to find out who or what Thinman is.
Ed comes back to the room carrying coffee. Harry tells him that the Winchesters are cleaning up his mess. Ed wants to go and help to make things right again, because he's tired of being a jellyfish spine. Ed wants to make things right for the both of them. Harry sighs and agrees to join him.
The Winchesters arrive at the mill and find that the deputy is already there. They told him to stay out of it, but he pleads that his job is on the line if he doesn't.They go to pick the lock on the door, but it's already unlocked. The deputy then uses tasers on them knocking them out in the process.The deputy has Dean handcuffed to a chair and Sam with his hands tied behind his back. Sam asks Norwood if he's a demon and how did he teleport. Norwood explains that he had help. Roger comes out with the Thinman mask on. Sam recognizes Roger as the bus boy from the dinner. Roger tells them he killed Casey because she turned him down. Roger moves behind Dean, he then puts his mask on. When Norwood yells action he's about to slash Dean's throat, Sam protests, and they hear a noise. Norwood and Roger leave to search the place.
Ed and Harry are inside the building searching when they separate.Harry runs face to face with Roger in the Thinman mask. Roger corners Harry and just before he raises his knife Ed comes up from behind with a gun cocked to Roger's head. Ed tells Roger that he's not Thinman, because he's the creator Thinman. Norwood knocks Ed out with the but of his gun.
Roger and Norwood take the Ghostfacers back to where Dean and Sam are. Norwood tells Ed that he was going to let one of them live to tell the story, but now with both of them dead they'll be no proof of that Thinman is his brain child. They arrive at the production area and Sam and Dean are gone. The brothers get the drop on Roger and Norwood. Dean forces Roger to stab himself in the stomach. Norwood points his gun at Sam from the floor and Ed steps in front of Sam. Ed wants Norwood to shoot him since it's his fault. Norwood tells him he has enough bullets for both of them. Harry saves both Ed and Sam by shooting Norwood.
Outside Dean figures there's enough evidence for it to look like Roger and Norwood killed each other. Sam is trying to grasp that they were just people not demons or monsters.
Ed asks Harry if they are cool, but Harry doesn't think they ever will be. Harry told him he wasn't just closing the chapter on Thinman, but the whole book. He doesn't feel he can ever forgive Ed. Ed ask him what does it mean for them. He tells him it's complicated. He then asks the Winchesters for a ride leaving Ed all alone.
In the car, Dean ask Harry if he's okay. Harry explains that its like when you are with someone for a long time you think they will always be next to you, like old men sitting in a rocking chair. Then something happens and the other chair is gone, empty. He asks them if they know what he means. From the looks on their faces you can tell that they do.
Twitter: @TheVRO
Facebook: Variety Radio Online
Tumblr: Variety Radio Online
//