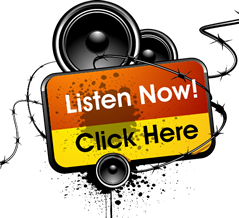 This weeks Supernatural opens up in Milton, Illinois, where a woman comes home to her husband sitting in the recliner. He asks her what's for dinner? She answers meatloaf and he says, "Again?" in a criticizing tone. She tells him that she wishes he wouldn't criticize her because she has to work hard all day. She take the candle holder and starts beating him to death with it. The camera pans to the kitchen and you can see children's drawings on the fridge and one of them says to Mrs. Young.
At the bunker, Dean is researching in the library when Sam walks. He asks Dean if slept any and when Dean replies no; he says, "well I guess I'm driving." Dean wonders where they are driving to. Sam informs him of a case he's found where a first grade teacher, beats her husband to death. Dean doesn't seem interested and suggest that she may have snapped. Sam emphasizes that she pounded him into ground chuck. Sam thinks that it's possession. Dean suggest that Sam goes by himself. Sam acknowledges that he wants to find Abaddon too, but they haven't found any thing yet in the Library that would help them. He tells Dean that maybe there are better ways to spend their time; Dean counters that maybe they don't have time. Sam brings up that ever since Dean killed Magnus he has been acting sort of obsessed. Dean feels that he's just doing his job. Sam tells him he's just checking in and Dean dismisses him. Sam leaves, once he's out of the room Dean sits back down at the table, pulls out a bottle of liquor from his bag, and starts drinking.
Sam is at the Milton Sheriff's Office questioning the sheriff about the case. He asks the sheriff a series of questions like if he smelled sulfur, or if he noticed anything different about Karen's eyes. The Sheriff wondered why would he smell sulfur and thought they were just regular eyes. They were heading back to the cell block, when they get to the cell holding Karen's they find that she has hung herself. She had also written on the wall something about death in her own blood.
Back in the office, the Sheriff was baffled over the murder/suicide, because Karen and her husband Rick were two of the most normal people. Sam asks if she went anywhere the day of the murder. The Sheriff tells him just to the grocery store.
Sam calls Dean on his cell as he is leaving the grocery store. Dean lets it ring several times then reluctantly answers and puts him on speaker phone. Sam informs him that Karen hung herself in the cell and there was no sign demonic possession and he's going to leave if nothing turns up by the morning. Sam ask his brother how the research is going. Dean just says it's going, and tells Sam good luck before he hangs up. Dean stares at the now empty bottle of liquor and starts having flash backs. He's remembering Cain's warning that the with the mark comes a great burden. He's seeing himself kill Magnus. His hands starting to shake and he grabs hold of the desk griping it really tight until he snaps out of it. He calls a number, but hangs up after it rings once. He then grabs his jacket and heads out.
Meanwhile back in Milton, a young man is walking on the side of the road trying to get to his girlfriend; he the tells her on his cell phone that he got into a fight with his mother. A van pulls up and he recognizes the driver as a Mr.Ritchie. After the young man gets into the van we hear him saying, "What are you doing?" and "Get off me!" He's screaming as a bright white light engulfs the inside of the van. The back of the van says St. Bonaventure.
Sam is at a dinner eating dinner, when the young man walks in. The waitress says that she'll be with him in a minute and calls him Bill(Kurt Ostlund). Bill grabs a handful of rice from a left of plate and stuffs it in his mouth. The waitress asks him if his mother raised him in a barn. Billy lashes out her and Sam tells him to take it easy. The waitress ask him what's up with him. He tells her, "you, my mom, him." When she tells him that she's going to call his mom; he tells her no she's not and then proceeds to stab her in a hand with a knife. Sam manages to knock him out before he does any more harm.
At the sheriff's station, Sam is talking to the Sheriff about the current prisoners in the jail cells. The Sheriff tells him he doesn't know what's going on that they all started acting weird for days ago, and they are all straight and narrow people. He also informs Sam that that Billy's girlfriend told him that Billy was hitch hiking, a van pulled up and that was the last she heard from him. Sam asks Billy what is he, and Billy replies, "clear". Sam asks why is he doing this, and he says because he can.
Sam calls Dean, but it takes Dean awhile to answer. He asks Dean how the reach is going and he just says it's going, but Dean is sitting at a bar. Sam tells him there's more people whose behavior is similar to his when he was without a soul, and that he could really use his help. Dean lies and says that he's close to finding Abaddon. When they hang up Crowley(Mark Sheppard) teases that he's lying to Sam like he's his wife, which kinda of makes him his mistress.
At the Sheriff station, Sam is looking over some surveillance photos, when a woman comes in and tells a deputy that the demons are back. The woman is becoming agitated because the deputy won't listen to her. Sam intervenes, shows the woman his FBI badge, and introduces himself as Agent Lighter. Once seated he asks Julia Wilkinson(Jenny O'Hara) to tell him about the demons. She tells Sam that the demons came to Milton. She gets suspicious of Sam because he doesn't think she's crazy like the others; she believes he's a Men of Letters. Sam questions her about the Men of Letters being in Milton. She tells him a lovely couple was there in 1958.
Flash back to 1958, where a young Julia(Gabrielle Giraud) is a Nun at St Bonaventure. Her mother Superior asks her to answer the knock at the door. On the other side of the the door is Henry Winchester(Gil McKinney) and Josie Sands(Alaina Huffman) dressed as a Nun and Priest. Julia takes them to the Mother Superior and Sister Agnus. Henry hands the Mother Superior a sealed letter and claims to be with the office of the inquisition.
Meanwhile, Dean is playing pool, while Crowley watches and questions him about his hunt for Abaddon. Crowley tries to get a rise out of Dean, and ask him how it felt killing Magnus with the first blade. Dean tells him not as good as will feel killing him. Crowley believes that Dean is scared now because of the power he felt while using the blade.
Julia tells Sam that the couple gave false names, but latter she found out that the man was named Henry. Sam automatically thinks of his grandfather. She then tells him the woman's name was Josie. Julia ask if Sam knew them and he replies yes, but it's complicated. He asks what were they there to investigate. She tells them that Sister Katherine had killed two people before jumping off the bell tower.
Henry and Josie are waiting for the Mother Superior's approval. Once they relieve approval, Mother Superior assigns Julia to show them around. They ask to be taken to Sister Catherine's room first. On their way to Sister Katherine's room they have an argument. This is their last assignment before they get initiated into the Men of Letters. Josie says she hates Nuns because of Catholic school Henry is having doubts because he feels that he's joining for selfish reasons. He is worried about leaving his wife a widow and John fatherless if something happens to him. Josie comments that they would be proud. He tells Josie she wouldn't understand because she doesn't have a family, but then apologizes to her. Once they are in Sister Catherine's room they see signs of demonic possession. Josie and Henry notice an ancient symbol on the wall. Josie recognizes it as a crest for the Knights of Hell.
In present day, Sam ask Julia what were the Knights of Hell doing in Milton.
We flash back to that night when Julia explains that she's not sure what she saw. Young Julia was reading in her room when she saw a shadow pass by her door. She went to investigate and saw the Mother Superior dragging a bound woman down the stairs. The demon possessed Mother Superior spotted Julia; in a flash she was behind her and knocked her out.
Down in the basement Julia is tied to a chair along with some other victims. Sister Agnus was taken the victims to another room, and by the time it was Julia's turn Josie and Henry came in performing exorcism. During the exorcism's Julia manages to get free and hides. Mother Superior walks in and Henry tries to perform an exorcism on her, but it's not working. The Demon throws Henry to the wall knocking him out. She confronts Josie and thinks that she's a hunter. Josie tells them she's a chronicle of all things supernatural. When Josie is explaining who they are Sister Agnus walks in from the other room. The demons find it amusing that there's a woman amongst the Men of Letters. The demon goes over to Henry and starts to transfer to his body when Josie asks her to stop. Josie offers herself instead, she gives the demon permission. The demon tells her that Abaddon doesn't need permission she takes what she wants and she wants everything. The other demon with Abaddon questions her joining the Men of Letters. Abaddon tells her she's going to learn about them and then destroy them from the inside. She then tells Sister Agnus to carry out what they were doing at the convent, and to play dead. After the demon drops to the ground, Abaddon proceeds to wake up Henry and tells him that they won.
Back in the present, Sam ask Julia if she knew what they were doing in that room. Julia didn't know, but she believes that it's happening again. Sam realizes that the common link is St.Bonaventure's and ask where's it located.
Dean is still at the bar with Crowley. Crowley is annoying Dean while trying to why he's scared. Crowley believes that Dean is like Cain. Dean tells him he's nothing like Cain that he kills because he has too. Crowley leaves to go to the bathroom. Dean grabs his arm where the mark is and starts to remember when Magnus placed the first blade in his hand. He looks over an notices another bar patron that's nervous, he's rubbing a cross, and underneath his vest has a knife and pulls it out. The patron gets up and goes in the direction that Crowley went. Dean follows him and catches him as he's about to enter the restroom. He introduces himself as Dean Winchester, and tells the hunter that he doesn't stand a chance against a demon with a knife. The hunter ask Dean to help him. Dean explains to the hunter that if he goes after Cowley, Crowley will then go after every family member he has, friends, and any associations. The hunter hesitates and puts his knife away. He tells Dean that he has a kid sister. Dean ask his name and the hunter tells him it's Jake(Andrew Dunbar). Dean shakes his hand and says that he'll see him around. Once the hunter leaves he knocks on the door and tells Crowley they have to go.
Back in Milton, Sam arrives at St.Bonaventure's. He walks up to the fence and shines his flash light through it. He spots the van from the surveillance photo.
Dean is waiting for Crowley outside the bar, he calls him out because he knows demons don't use the bathroom. Crowley admits to shooting up drugs. He calls Dean out on his on addiction too. He thinks Dean is just itching to use the blade again. Dean just wants to kill Abaddon and the deal made between them remains the same. After Dean leaves Jake shows up evidently he's working for Crowley. Crowley had tested Dean to see if he would save him. Crowley now thinks Dean is ready.
Sam is breaking into St. Bonaventure's, Once in he goes down stairs to the basement, where he see's containers full of glowing light, its souls. Sister Agnus knocks him away from the containers. She tells him that if the souls are released then they will go back to where they belong. Sister Agnus has been helping Abaddon steal souls,so she can turn them into a demon army. Abaddon is going for hell's crown. According to Agnus she's not the only one that they have factories for harvesting the souls. Sister Agnus tells Sam they want him Sam starts to perform an exorcism but she grabs hold of his throat and starts choking him. Sam reaches in his pocket and uses a recording of an exorcism that's on his phone. Sister Agnus struggles to get the phone from Sam, but Sam throws the phone across the room. The demon is beginning to feel the effects of the exorcism and lets Sam go. Sister Agnus tries to crawl to the phone, but she's too weak. This gives Sam time to stab Sister Agnus releasing the demon in the process. Sam then goes and starts to open the containers of souls.
The first soul released is Billy's soul, and it flies straight to him. Billy watches in confusion as each soul enters the prisoners bodies one by one.
Sam ask Julia why she didn't warn Henry about Abaddon. Julia tells him that one thing they didn't teach the Nuns was how to stand in the face of real evil. Abaddon threatened her to remain quite before she left with Henry. After that she left the convent because she felt she betrayed her flock and God. Sam tells her that she helped him save lives with the information she gave him.
When Sam gets into the Impala to leave there is a flash back of Henry and Josie in the Impala. Henry is feeling good about saving lives. He now sees their work as noble calling. He asks Josie how she feels about it. Josie/Abaddon tells him she feels like a whole new person.
Sam gets home and tells Dean that he was right about finding Abaddon in a hurry. Sam informs him that she is mining souls for an army.
Supernatural returns with an all new episode April 15th.
Twitter: @TheVRO
Facebook: Variety Radio Online
Tumblr: Variety Radio Online
//