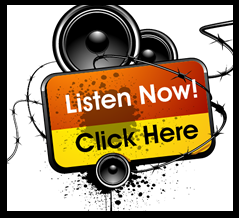 Supernatural- "King of the Damned" (S9E21)
After a multiple episode hiatus, Castiel is back and we finally learn what he has been up to since "Meta Fiction", in which he embraced the angel's call for a leader.
The episode opened with a very lengthy recap, which may be a small indication of how much has been crammed into this season. With the various storylines that haven't had much chance to really intersect (the angel storyline versus the demon storyline), the show heads into the finale with just a few episodes left to tie things together and bring a real reason for the Winchesters to be involved in both fights. With a long agenda of things to get done in this episode, we see both the angel and the demon myth arcs handled in interesting and surprising ways.
The Angel Storyline
While Cas has been absent, he's apparently built up a large following that has been working diligently to track down Metatron. One of his workers captures an angel who was overheard boasting about being chosen to work for Metatron, and the angel is brought in for interrogation. The Winchesters show up after supposedly receiving a call from Cas, asking for their help getting information from the captured angel. Greeted by an angel in an all red suit, he tells them "the Commander will see you now", in a very formal manner. However, we see that it's still the same Cas, as he greets both boys with a hug. Dean calls him "Commander" in a questioning tone and Cas tells him that it wasn't his idea, and that the angels insisted on following him. In a similar set-up to Castiel's story arc in season 6, Cas is once again leading a war between angels, and it seems like he is making the right choices this time. He's being open and honest with the Winchesters about his plans, and has actually learned how to ask them for help.
In the preview for the episode, I found it odd that Castiel would ask them (specifically Dean) to help torture to get information. Given the history ("I would give anything not to have you do this") and the concern Castiel showed when he first found out that Dean had the mark. However, in an interesting twist, it turns out that he wasn't asking the Winchesters for help with torture. He needed their specific help with getting information from someone without resorting to physical violence. In asking for their help, Cas also tells them they don't have to help if they don't want to.
The Winchesters of course agree, playing it off initially as if they are going to torture the captured angel Ezra, who tells them that he will never give up information on Metatron. The brothers instead get him to give up the information by pretending to not believe he has any; using psychological tricks. They talk loudly for Ezra to hear, "If he was a key player, he'd be up in heaven where all the action is". This gets Ezra to talk to defend himself and he gives away the information that there is a portal to heaven that is continuously moved around (portkey to heaven?).
While the scene was amusing in a lighthearted way and it was great to see the Winchesters show off why they are great at what they do, it's hard to miss some of the commentary perhaps geared towards the fans. Dean makes gay innuendo, suggesting that Ezra is a fan of Metatron in the same way that people are fans of Bieber or Beckham and are "hot" for them. Dean goes on to say, "Just 'cause you know everything about them doesn't mean that you actually know them". While of course there's an element of truth to that statement concerning fans and all celebrities, it's a little harder to ignore in Supernatural which has a very specific (albeit sometimes rabid) fan-base and one that is responsible for the keeping the show going for nine seasons (and into ten). Following the theme in #Thinman, which also poked slight fun at the falseness of fan-made myths, and the upcoming episode contains a "cult of Castiel", it would be easy to see why some fans could take offense. Of course, if there's a cult of Castiel, sign me up; but I digress.
Ezra also continues to reveal more information; Metatron is building a secret squad but he doesn't know what for. The boys finish their interrogation and leave Ezra. As another angel returns to check on him (one wearing a tan trenchcoat, white button-down, and a blue vest; no it's not Castiel but see the similarities), she finds Ezra dead in his chair.
The brothers talk to Castiel and tell him that they left him there, and hardly touched Ezra. Castiel says, "No, this was an angel kill." Dean suggests that maybe Metatron has someone on the inside of Cas' operation. Cas replies, "I was sure everyone here was loyal," and rolls his eyes in a sad sign of defeat. Dean tells him, "You don't think anybody's lying; I think everybody's lying…it's a gift." While Dean heads out to nose around the place, Cas asks Sam to hang back for a moment. He asks Sam about Gadreel, the feeling he had while Gadreel possessed him and his opinion on him. I've been hoping we'd see more of Gadreel (not just because Tahmoh is awesome). He's a lot like Cas, and is trying to do the right thing to redeem himself. I don't think he'll make it past this season but I think he's got a really interesting part to play. Sam tells Cas that Gadreel didn't make him feel threatened and that he felt misunderstood.
Castiel meets with Gadreel and thanks him for coming, meaning Cas set up the meeting after speaking with Sam and learning more about Gadreel's motivations. Gadreel tells him, "I've seen you through Sam Winchesters eyes and he trusts you; you have a reputation for honor". Castiel tells him that he's placed his loyalties in the wrong place and that Metatron's rule will be much worse than what it was like when Gadreel was locked up. Before they can continue talking, they are ambushed and Gadreel warns Castiel of an attacker coming at him. The Castiel look-alike female angel is murdered (worrisome foreshadowing?), but Castiel and Gadreel are fine.
Back at Castiel's headquarters, Dean sits at Cas' desk and is clearly restless and thinking about the blade and his mark. Lost in his own thoughts, he almost misses his phone ringing. It's Crowley who tells Dean he's found Abaddon. Crowley tells them first he will give them the location of the blade, then he will lead them to Abaddon. So the boys head out to pick up the First Blade, hidden inside a body at a cemetery. One of Crowley's hell hounds is at the location, but thankfully Crowley is able to call her off over the phone: "Juliet, it's papa, stand down" (lots of Romeo and Juliet references lately). They retrieve the First Blade.
Castiel and Gadreel meet again, completely alone this time and Gadreel apologizes for the attack stating he had no knowledge it was going to take place. Gadreel tells Cas, "I believe there must be honor, even in matters of war". Castiel tells him that should be a sign that Metatron cannot be trusted, but Gadreel asks what Castiel would expect him to do. Castiel tells him to stay where he is, but to report information back to him about Metatron. Gadreel says, "And what about my honor?" to which Castiel responds that Metatron clearly has someone inside his camp already and that he is "fighting fire with fire". He leaves Gadreel to ponder the proposition.
The Demon Storyline
In an effort to get Crowley to join her ranks, Abaddon approaches Crowley with a deal. After having lost the support of his people, she attempts to work with him in the interest of both of their lives. She tells them that once the Winchesters take care of her, he is next on their list. She proposes that they join together to take out the Winchesters and then deal with one another afterwards. He refuses, but she reveals her bargaining chip (I had wild hopes it would be the keys to cage but I digress). Having used a time traveling spell, she'd gone back in time to retrieve his son, Gavin. She begins to torture Gavin, using Crowley's new-found "feelings" and humanity to goad him into working with her if she lets his son live. He reluctantly agrees and must explain to his son who he is (since he's possessing a new body). His son, slow on the uptake, asks if they are angels.
Crowley explains to his son that he sold his soul (pleasantly surprised by the continuity) and how he came to have a new body. His son says, "I can't be seen consorting with a demon", and Crowley responds by telling him he's not just any demon, but the king of hell. As Crowley reads a newspaper (Buccaneers Beat Saints is the title…foreshadowing?), he continues talking to his son about their history. His son says he never even learned how to read, which Crowley remedies (Metatron-style) by tapping his head and giving him the knowledge. Gavin asks, "If you're a king…that would make me…prince?" His son also asks if Crowley can keep him from eternally burning in hell for his sins (this is questionable and interesting). His son tells him that he sees possibilities, as soon as Crowley takes him back to his own time so he can take a ship to the new world. Gavin tells Crowley that he still wants to return to his time, but Crowley knows the ship never makes it to the new world, and tries to dissuade him still.
After the Winchesters have the First Blade, they call Crowley to find out Abaddon's location. Crowley tells them where she is, as she watches from the other side of the room. Before he hangs up, Crowley tells Dean that they should hurry because it's a good day's drive from Poughkeepsie, the code word he used to help Sam expel Gadreel earlier in the season. Dean, understanding that it's a trap, doesn't tell Sam.
Abaddon tells Crowley that she doesn't want to be ganged up on when the Winchesters arrive, so she "evens the odds" a bit and shoots Crowley with a bullet that has a demons trap carved onto it. She tells him he's not seriously injured, but he is powerless.
As the boys arrive, Dean tells Sam that they need to check the place over and he suggests that Sam check the basement. While Sam is safe and out of the way, Dean arrives at the penthouse to find Crowley incapacitated in a chair. A demon attacks Dean but Dean quickly stabs and takes care of him, only for Abaddon to throw him against the wall. Abaddon says, "A boy and his blade, but still no match for the new queen". While pinned against the wall, Dean's mark begins to glow and he fights against Abaddon's powers (in a parallel to Sam in season 4 with the demon-blood powers). He drops the blade as Abaddon pins him against the wall again, but he is able to call it back into his hands (jedi powers!) and overcome her just as Sam enters the room. Dean strides forward and stabs her, killing her, but Dean doesn't stop there. He continues to pummel her body with his fists and Sam has to tell him multiple times to stop before Dean finally does.
The boys let Crowley live, but tell him that he needs to send his son back to his own time. Sam tells Crowley that the lore says if they change anything in the past, it has a ripple effect. They say they will take Gavin back to the bunker and figure out the spell. Crowley asks to say goodbye to his son, and instead runs with him. He tells his son that the ship he wants to board went down, and that he has a second chance at life now in the 21st century. Bending the rules of time, Crowley allows his son to stay in present time, and I wonder what effects this might have? We had a lot of time to see their relationship in this episode and Sam made a very specific point of explaining the consequences.
Sam and Dean talk in the impala on their way back to the bunker and Sam asks Dean to explain why he lied about Abaddon's location and went in alone against her. Sam asks if it was just to protect him, but Dean explains the feeling of having the blade and the calmness in killing that came with him. Dean explains that he knew he would kill Abaddon and anything that he needs to. Sam expresses concern that the blade is doing something to Dean and changing him, and suggests storing it somewhere to keep it safe but far away. Dean simply responds with "No".
With Abaddon gone (there's speculation on that however), the show seems to be setting up for a slightly different villain; Dean. We're still unsure of the total effects of the Mark of Cain; will Dean turn into a demon or a new knight of hell? How in control is he while he has the First Blade? The last few episodes will most likely be dealing with Metatron and the fight for heaven, so I'm wondering how that will play out and of course, the question most fans seem to be most worried about; will Cas be in season ten?
Tune in next Tuesday, May 13th at 9/8c for the next episode of Supernatural "Stairway to Heaven", where Cas discovers the traitor in his midst and calls the Winchesters to prepare to take the fight to Metatron.
Twitter: @TheVRO
Facebook: Variety Radio Online
Tumblr: Variety Radio Online
//