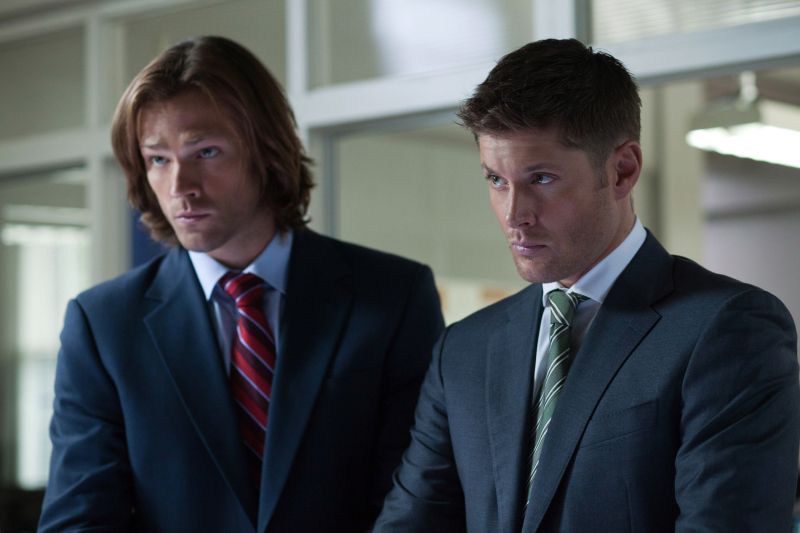 This episode follows the boys as they investigate a string of murders, where the victims all have their hearts torn out. There's a fun cameo from Alan Ackles, Jensen's Dad, as a disgruntled cop who argues with Dean over the latest murder, before the boys discover that there have been similar murders around the country, as well as 6 months previously. They discover that the 2 known attackers both received organ donations from a dead American footballer named Brick.
After more research, they discover that Brick is a Mayan, and was over 900 years old when he died. He made a deal with a Mayan God to stay forever young, provided he sacrificed hearts to him every 6 months. Now that Brick is dead, each person with an organ sacrifices a heart – so now 8 people die instead of 1. After getting some information from Brick's wife, they realise that they have to kill the woman who received Brick's heart in order to stop the killings. After a brief battle, they manage it (Dean nearly losing his heart in the process), and drive away safely. In the car, Sam tells Dean that once they've dealt with Kevin and the Demons, he's finished hunting, before having a flashback to the year when Dean was in purgatory, where Amelia (his girlfriend) took him for a surprise birthday picnic.
Another strong episode, which has further developed the back history of what happened to Sam in the last year, and where his head is at now. I'm looking forward to seeing how this develops over the course of the season, and how Dean will continue to react to it.
Twitter: @TheVRO
Facebook: Variety Radio Online
Tumblr: Variety Radio Online