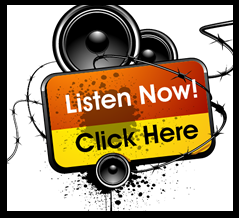 Supernatural Finale- "Do You Believe in Miracles?" (S9E23)
By: Shayla
Opening with their traditional "Carry on Wayward Son" montage, Supernatural recaps the season's highlights before diving in right where we left off last episode. Dean, having slashed Gadreel across the chest with the First Blade, Sam and Cas wrestle with Dean to keep him from finishing the job of killing Gadreel. Cas restrains Dean from behind while Sam tries to get Dean to drop the blade, telling him "let it go".
Dean, presumably having agreed to do as they asked, is next led to the dungeon where Sam and Cas tell him that he has to stay there until they find out what is going on with the Mark of Cain on Dean. Dean insults them, in an unwise attempt to convince them that he's needed and vital to defeating Metatron. While Sam locks up the blade, Cas tells him that Dean wasn't entirely wrong about how vital he is to helping them beat Metatron. Just last episode, Dean had reassured Cas that the three of them were enough, but the outcome looks bleak as Dean has to be locked away and unable to help. Sam, however, says they can substitute Gadreel's help and still win, only to notice that Gadreel is gone.
In heaven, Metatron is busy typing away on his typewriter. The I.T. angel who is helping install an "angel radio" PA system asks him if he's working on the new angel handbook. Metatron tells him no, he's working on a story; "A marvelous story full of love, and heartbreak…and love". The I.T. angel asks him if it's like "The Notebook" but Metatron gives him an annoyed look and tells him no. He then holds up two outfits and asks which makes him look more pathetic. The I.T. angel asks why he'd want to look pathetic when he's just united all of the angels, but Metatron says, "That's like winning the People's Choice Award…not quite the real deal now is it?" Harsh words coming from a show that has 6 PCA's voted for by their dedicated fandom…but this is Metatron talking here. The I.T. angel assures Metatron that the device he has set up will work, and will block out all other voices and signals on "angel radio" while in use.
Addressing the angelic host using this new PA system, Metatron begins to speak, only for it to have lots of reverb and sound like a cheap impersonation of the voice of god (which is Metraton in a nutshell honestly). The I.T. angel goes to turn up the reverb and Metatron says, "Because I'm Lou Gehrig?" (He wishes…referencing Gehrig's ""The Luckiest Man on the Face of the Earth" speech). Instead, Metatron has the reverb turned down and he addresses the angels, telling them he's happy that they have all accepted him as their new god. He tells them that he's going on a short trip, during which Heaven's door will be closed, but that it will be opened again upon his return. The I.T angel worriedly asks Metatron where he is going (remembering the cruel reality of the true god having left as well), Metatron tells him, "To tell the rest of the story".
Cas and Sam find Gadreel, outside in the grass and bleeding. Cas goes t heal him but Gadreel tells him not to waste his grace; Cas heals him anyway. Having both heard Metatron's speech, Castiel asks Gadreel where Metatron is going and what he wants. Gadreel responds; "I'm afraid…humanity" (so does this mean Dean Winchester? I'm joking, but not really).
Crowley, not to be forgotten, is receiving a massage as he unwinds from the stress of Abaddon. With her out of the way, he is able to resume his title as King of Hell, but perhaps it's not as simple as that? The room shakes as a summoning ritual calls to him and his masseuse tells him, "It's a Winchester". Crowley shows up in the bunker, where Dean is being held. He arrives, and immediately comments, "What's that smell?" (What a great hint really, I didn't catch it my first time watching), and Dean asks what is happening to him. Crowley explains that the Mark makes him want to kill and makes him feel better when he does so, but he gets sick when he doesn't kill. Crowley tells Dean that Cain was a demon, but Dean is not so his body isn't strong enough to contain the blade's power. Dean asks Crowley to help him break out and get to the blade so he can kill Metatron.
As Sam, Cas, and Gadreel arrive back at the bunker, Gadreel immediately comments about the smell. Sam tells him its sulfur, as he notices that the First Blade is missing. Cas explains that Dean bears the Mark of Cain, and Gadreel says that it may be helpful in the fight against Metatron. Sam, upset about them wanting to use Dean, is reluctant about the plan. However, Gadreel says that Metatron has found a way to use the angel tablet to gain powers similar to god's, rendering him nearly unstoppable. Cas and Gadreel suggest they break into heaven and destroy the tablet so that Metatron is a normal angel again.
Metatron, now on Earth, begins an attempt to build up his own followers, acting as a Christ-like figure. After a woman is hit by a car and looks to be dead, Metatron heals her and brings her back to life.
Dean and Crowley continue on their own search for Metatron, where they stop at a diner so Dean can do some research on the computer. Crowley, appalled by Dean's treatment of the waitress when he barely looks at her and only orders a coffee, convinces Dean to order a real meal. Crowley asks if this is what him and Sam spend all their time doing and says, "You never get the urge to just bugger off and howl at the moon?" Crowley tells him that he's no longer using human blood, to which Dean responds with sarcasm before asking how hell is. Crowley tells him, "Hell is complicated", to which Dean tells him that it's not, and the problem isn't hell but Crowley himself. Some of Crowley's demons show up and give him some news about Metatron and his healing act that was caught on camera and is viral. Dean packs up his stuff to go and Crowley asks if he's not going to eat but Dean says he is not hungry.
Castiel and Gadreel go to the location of Heaven's portal and Gadreel asks Cas what his plan is to get in to heaven. Cas pulls out a pair of handcuffs and smiles, saying "Wookie", in reference to Star Wars and the handcuffs (Stun Cuffs) used on Chewbacca as Luke Skywalker and Han Solo pretended to be stormtroopers bringing a prisoner aboard the death star. In a call-back to early seasons Castiel, Gadreel tells Cas that he has no idea what that means. Gadreel brings Cas over to the angels guarding the portal and asks them to open it, despite Metatron's orders to keep it closed while he is gone. He convinces them, telling them Metatron gave the orders to capture Castiel and bring him in for questioning.
Meanwhile, Dean and Crowley show up to question the lady who Metatron performed his miracle on, only to be met by Sam. Sam tells him that despite his problems with Dean and how Dean's been acting, he knows that Metatron has to go and Dean is their best shot at it. Dean tells him he will take his shot, for better or worse, no matter what the consequences are. Sam tells Dean that Metatron whispered his next stop to the girl, which sounds an awful lot like this was all planned by Metatron. Before Sam tells the location though, he looks at Crowley, not intending to bring him with them. Crowley leaves and tells them, "I'd wish you good luck if I thought it would help".
Castiel and Gadreel succeed in getting into heaven, arriving in an elevator where they are greeted by Hannah and let into what looks like Metatron's office. However, the scenery quickly changes as becomes a dungeon, the same one that Gadreel was imprisoned in for millennia. The sheer look of terror on Gadreel's face was enough to get my sympathies. Having done everything in order to redeem himself of the crime that put him in jail to begin with, he finds himself locked up yet again and failing to save heaven.
Metatron, or Marv, shows up at his next location, a homeless camp to perform his next miracle. Another angel is there who calls him a fraud and tries to tell the crowd about his deeds. Metatron is defended by the people, who buy into his pathetic act. The angel calls him an abomination and goes to attack Metatron, only to be stopped by the humans who are now his followers. Metatron drops his angel blade and kicks it closer to the group of people who are beating up the angel, and one of them picks it up and finishes him off with it.
Sam and Dean arrive to the homeless camp at night, ready to confront Metatron. Sam stops Dean from apologizing for his behavior over the last few months and tells him, "I know". He says, "Before we find something else to fight up…tell me…you ready to gut this bitch?" but is met by Dean's fist as he knocks him out cold. Dean tells him, "Sorry little brother, it's not your fight" in a similar way to how Dean approached his fight with Abaddon; alone. Inside the camp, Dean's appearance is expected by Metatron, who is waiting for him.
In heaven, Cas and Gadreel attempt to convince Hannah to let them out. Hannah, doubtful of Castiel's story, asks why she should trust him. He asks her to give them a chance. Gadreel, looking like he is suffering PTSD, begins to freak out about being locked up again and having lost his chance for redemption. Cas tells him, "You have been redeemed my friend", but Gadreel says it's about more than that; it's about protecting the humans. He turns around, and we see a sigil carved onto his chest, the same ones the angel bombers used. He tells Cas to go to the opposite side of his cell and cover his head. He says, "Perhaps I will be known as one of the many who give heaven a second chance" and tells Hannah to run before he stabs himself and blows out the walls of the prison cell.
Metatron gives a speech to Dean about God's failures and how humans blamed themselves for not praying enough when bad things happened to them. Metatron says, "I have walked among them, and I can save them". Dean accuses him of wanting the power and fame that comes with being god. Dean says, "I'm blaming you for Kevin; I'm blaming you for taking Cas' grace; hell I'm blaming you for the Cubs not winning the World Series for the last hundred freakin' years", before pulling out the First Blade. Metatron tells Dean that he's stalling because he knows nothing will come of fighting; not unless Cas and Gadreel succeed in Heaven. He tells him "humpty and dumpty" are locked up, so a fight against a fully-powered Metatron is a lost cause. Dean takes a swing, punching Metatron in the face. However, when Dean tries to attack him for a second time, Metatron easily throws him into a stone wall.
In Heaven, Castiel is free from the jail and searches Metatron's office for the angel tablet. While Cas searches, Metatron fights Dean who is losing by a margin. Sam, having woken up, searches for Dean in the camp. Metatron beats Dean, and Dean struggles to call the First Blade back into his hands as he did in the fight against Abaddon.
Cas finds the tablet beneath Metatron's typewriter but is too late as Metatron stabs Dean through the chest with an angel blade, just as Sam arrives to see it. For the first time in many episodes, we see Dean look back at Sam with very human eyes, one of the most haunting parts of this episode. Just as Cas breaks the angel tablet, depowering Metatron, Dean falls to the ground; Cas was too late.
Metatron immediately disappears to deal with Castiel who has broken the angel tablet. Metatron says, "The angel tablet, arguably the most powerful instrument in the history of the universe, is in pieces, and for what again? Oh that's right. To save Dean Winchester. That was your goal, right? I mean you draped yourself in the flag of Heaven, but ultimately it was all about saving one human, right?" In an interesting reminder of the lengths Cas went to last season to protect the tablet, we're reminded once again of its importance; and that Cas did indeed break the tablet to save Dean. In a conversation mimicking Metatron's pleasure last episode at finding Castiel's weakness, he revisits that assessment and instead says that Castiel did it all for Dean; not humanity. Which makes the next bit of information heartbreaking; Dean is dead.
Cas tells Metatron that he will never get away with it. Metatron tells Cas that he didn't read enough, and never learned how to tell a good story. Castiel says, "But you did?" and turns to look over at the PA system that is on and broadcasting their entire conversation for all the angels to hear. Other angels rush in and grab Metatron. While Castiel lost the battle, he did win the war but at a great personal cost; he was too late to save Dean.
Sam, tending to Dean, tries to reassure him that they'll go see a doctor or find a spell to fix him but Dean tells him, "It's better this way. The Mark…it's making me into something I don't wanna be". As Sam helps bring Dean over to the car, Dean tells him he has something to say. He says, "I'm proud of us," and dies in Sam's arms.
Castiel and Hannah throw Metatron into jail, and Hannah tells Cas that he's doing the right thing by letting Metatron live, "It's what a leader would do". Cas, looking very sad, tells Hannah that he's not a leader and that he never was. He says, "I just wanna be an angel", whether he means that literally or is saying it as him wanting to be a foot-soldier taking orders, that remains to be seen as his grace is burning out of him. Hannah asks him what he will do about his grace but Cas does not respond.
Back at the bunker, Sam sets Dean's body down in his bed, in a similar fashion to season 3 when Dean died. As Blind Faith's "Can't Find My Way Home" plays ( a perfect song for this ending), Sam drinks alone before he tries to summon Crowley. He says, "You got him into this mess, you will get him out, or so help me god". I'd like to be optimistic and hope that Sam doesn't intend to make a deal, rending the theme of season 9 pointless if the brothers don't break their codependency and form a healthier relationship, but who knows.
Crowley arrives in Deans room and starts to talk to Dean. Crowley breaks the fourth wall a bit when he says that Sam is summoning him to make a deal to bring Dean back, that it's all become "so expected". He then says that he didn't know this would happen when Dean took on the Mark of Cain. He makes a point of stressing that he never lied, saying "it's important; it's fundamental". He tells Dean about a rumor about Cain, who took his one life rather than become a monster, but that the Mark never quite let go. Crowley says, "It wasn't until you left that cheeseburger uneaten, that I began to let myself believe maybe miracles do come true". He says this as he tucks the blade back into Dean's hand and folds it over his chest. He says, "Open your eyes Dean. See what I see; feel what I feel; let's go take a howl at that moon". In the last few seconds of the episode, Dean opens his eyes; and they are demon-black.
While perhaps not the most unpredictable finale, it does set us up for the next season with some exciting prospects. How long will Dean remain a demon? My bet is two episodes, as we saw in season 8 that there's a cure. What about Cas? Will he find a way to recharge his batteries? Will we ever get to see Team Free Will again, compared to the split story-lines we had all throughout this season (which were not my favorite). Overall, this season had a few great episodes but it failed to deliver on the promise of last season's finale, which was a true shocker. However, being the second act in a three act arc, this finale set up some plot points to lead up to a great climax in season 10, I just hope we have a lot less shuffling of the characters around in various plots that rarely coincide until the last two episodes.
Season 10 Wishlist
Cas as part of the storyline with the brothers and not on his own
Demon Dean for a few episodes but NOT the majority of the season
Sam and Dean to work out their issues (for real this time)
Cas to decide to become human (I mean really, what life is that just recharging his angel mojo all the time)
We see Cas grieve Dean's death and/or his reaction to Dean being a demon (Since you know…he saved Dean from hell all those years ago)
Dean stuck in a demon trap accidentally
WHO is the big bad? Crowley's had it a long time coming but Demon Dean is the new prince of hell it seems
Sam to decide what he wants to do! His heart's not in hunting…then in what? More MOL exploration since the many tools at their disposable were forgotten almost all season
Gonna say it…a musical episode or a body swap episode. If we have Dean making eyes at a dog, we deserve this! Funny/off-beat episodes are part of Supernatural's charm
We've got a few months until Supernatural returns for Season 10, premiering on Tuesday October 14th, at 9/8C on the WB. Until then, have a great summer!
Twitter: @TheVRO
Facebook: Variety Radio Online
Tumblr: Variety Radio Online
//