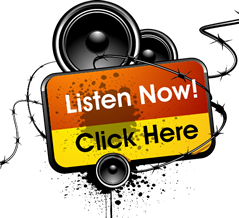 After a two week hiatus Supernatural returned last night with episode 14 of season 9. The episode starts off in the bunker where lights are starting to flicker all around. Down the hall we see what looks like a ghostly figure flickering in time with the lights. Then we are in Dean's bedroom where they light starts are flickering there too, but Dean doesn't notice. Dean's listening to Billy Squier's Lonely is the Night, when his headphones start to short circuit, which causes him to open his eyes. Next we hear him hollering for Sam. Sam rushes out of his room, turns on the hall lights and notices them shorting out. He yells for his brother and proceeds to search for Dean. He checks Dean's room, but he's not there. The lights continue to flicker as he searches for Dean, he ends up in the library where he grabs a sword. He is cautiously searching the room when a ghostly figure stars forming behind him. Sam turns around and the ghostly figure charges towards him. We hear a gunshot and the figure disappears when it's hit. Sam turns around, sees Dean in the doorway with a shotgun, and says,"So". Dean responds nonchalant,"Yep, the bunkers haunted".
Sam is in the kitchen packing his bullets, when Dean walks in to make a pot of coffee. Dean tells Sam he doesn't understand how this happened since Sam said it was the safest place on earth. Sam counters that the bunker impenetrable and that nothing could get in from the outside. Dean concluded that it had to be someone who died on the inside. Sam suggests a Dead Man of Letters, but Dean says that wasn't right since they were the first inhabitants for 50 years, so why start haunting now. Sam says that it has to be a recent death and the coffee pot dings. Dean argues that it's impossible because he burned and buried the body himself. Sam says it's possible because the cremated Bobby and he came back. When Dean says there's no way it's Kevin the coffee pot starts dinging rapidly. The brothers stare at the coffee pot, and Sam questions "Kevin?" Kevin responds by exploding a coffee cup.
The next scene, is at a funeral, where a man is standing behind the small crowd. He walks away solemnly and is confronted by Castiel. Castiel asks him why he's there. The Angel tells him that she was his friend. Castiel questions the human or the angel that inhabited her. The Angel informs Castiel that Rebekah gave up politics and the fighting. According to the Angel Rebekkah had formed a faction of angels called the Penitence. The group leaves in peace with humans or they did until the monster who the angel calls Bartholomew. He says he's killed them all including Rebekkah.
Back at the bunker Dean walks in on a tired Sam and ask if he's come up with anything. Sam tells just a few emf readings, but nothing significant. Dean realizes that Kevin is back behind the veil. Dean takes over for Sam, and when Sam leaves Dean starts trying to talk to Kevin. Dean apologizes to Kevin for being dragged into the life of a hunter. He's still blaming himself for Kevin's death. When Dean starts getting emotional the lights start flickering. Sam hurries into the room and ask if Dean's notice the lights. We start to hear Kevin's voice and he says he didn't spend months of trying to break through the veil to hear Dean Winchester having a pity session.
Kevin finally materializes and Dean asks him why isn't he in heaven. Kevin explains that heaven's doors were shut when the angels fell. He asks the brothers to find his mom. Dean tells him that Crowley was just taunting him. Kevin said that he was able to find out otherwise from other people behind the veil. The veil, according to Kevin, is crowded and those who died stayed close to where their deaths occurred. He was able to make contact with a spirit named Candy who is in a forest in Wichita. She told him that she saw his mother alive. He wasn't able to get any more information because long distance communication behind the veil was hard.
In the graveyard, Castiel is walking down a walk path when he's cornered by two men. They ask him where his friend went so fast. One of the men recognized him, and the one holding a blade to his throat said their boss was looking for him.
Dean and Sam are in Wichita, Kansas at a trestle bridge looking for a spot to communicate with Candy's spirit. Sam believes just because Kevin heard his mom is alive doesn't mean she is. Dean says they owe it to him. Sam asks Dean what did he bring? Dean pulls out the coffee maker that Kevin used. Dean felt since she was new she could use all the help she can get.
In an office building, Castiel is waiting for the boss of the two angels that cornered him. He's growing impatient and asked how much longer. One of the angels asked if he had some place to be. A few seconds latter a door to the an office opens and a man walks out. He asks the man next to Castiel for his blade informing him that it's protocol. Castiel says "hello Bartholomew." Bartholomew says "Castiel" with a grin and embraces him in a hug.
Back at the bridge, Sam and Dean are waiting for Candy to make an appearance. While waiting Dean is trying to call Crowley, but gets no answer. Sam comments that it's his 3rd voice mail and sarcastically retorts, "Maybe he's just not that into you." Dean informs him that even though Crowley's a douche he's the only link they have to Mrs. Tran. Just as Dean finishes a beer, the radio that's hanging on a tree comes on. The brothers go over to it and ask if Candy's there. Candy keeps saying hello and her voice becomes more clear.
In Barthowlomew's office, Barthowlomew is remincencing with Castiel about the war with Raphael. Barthowloemew is bitter that Castiel went back to the garrison while he remained a grunt worker looking over the captives. Castiel said Barthowolomew made a name for himself as well, by killing all the captives he left in his care. Barthowolemew argued that he was given orders, but not any more because now he gives them.
Back to Sam and Dean who are talking with Candy through the radio. Candy tells they were all in boxes. She told them it was cold and dark, but there was a vent that the captives would communicate with each other through. Candy said the door was locked from the outside. There were two men holding her hostage, one was British who liked to hear himself talk, and the other one she was unsure of because it was so dark. They told her she was more valuable alive than dead. Crowley stopped coming and it was just the one guy, so she tried to escape. She was running when she stumbles and falls, then she slowed down to catch her breath. When she stopped a blade was put through her back. Sam asked her about Mrs. Tran. Candy was unsure if she was alive or not. She knew that when she left, she was alive, but wasn't sure if she was at the present. She told the brothers for Mrs. Tran's sake, she hoped she was dead.
In the place that Candy was kept, it looks like Mrs. Tran is trying to get loose from her chains when a man walks in. She looks up and starts screaming no, while backing into the wall of the dungeon.
The brothers are in the impala, when Sam pulls up on his phone three storage facilities in the area. He tells Dean that he's also found information on Candy. Candy was a kept woman of a US Congressman. Dean came to the conclusion that Crowley was keeping Candy and Mrs. Tran as human leverage. Sam thought that it was Crowley, who had Candy killed, but Dean corrected Sam because Crowley wanted her alive, but his partner was a different case.
Barthowlemew is showing Casitel around the Boyle Industries while explaining what he's been up to. He tells Castiel that they purged themselves of their human allies and took over Boyle industries for their own use. They made Buddy Boyle and his people vessels. Castiel is on alert as they are walking. Barthowlemew asks him if he's nervous. Castiel tells him most of his followers want him dead, and he's not sure if Barthowlemew wants him dead as well. Barthowlemew tells him bluntly that if he wants him dead, he would be dead. Castiel asks, " so were friends here?" Barthowelmew answers, "yes". Then Castiel asks if he's free to go and Barthowlemew replies, "of course". Barthowlemew then mentions Metatron, and Castiel want's to know how he knew about him. Barthowlemew tells him that they both have the same goal to restore the angels to heaven. Castiel wonders why then did he kill Rebeckah in her faction, since they were not a threat to him. Bathowlemew response was that it is better to lose a few now that risk the whole latter on.
At Castle Storage facility, the Winchesters walk in posing as FBI agents. They ask the clerk, Del, to look at the rental records. Del hesitates because his manger isn't present. Dean demands for the records now, and Del yells for Barry to bring them to the front. While Dean is searching through the records, Sam notices on the storage map that there are three units separate from the others. Dean looks at the logs to see who rented out those units. It turns out they are rented by a D. Webster. Sam questions the name, " like Daniel Webster?" Del hears them and tells the brothers that D. Webster is renting some units on the other side of the facility. Dean suggests that Sam takes corridor Q while he goes with Del. While Dean's checking out the storage room, Sam picks the lock for one of the units in corridor Q. Once inside, he sees Mrs. Tran, who thinks it's her captor. Once she recognizes it's Sam she ask if Kevin was with him. She tells Sam they need to get out of there before the captor comes back. Sam tries to get her free when someone pushes a lock button on a remote and the door slams shut, Sam is unable to get it open. Sam looks up and notices a camera. In the other storage room Del, is on his phone watching Sam and Mrs. Tran. Dean asks Del if he's sure this is the unit rented by Webster. Dell says, "yep, this is it." Dean looks down and sees a box labeled Bob Dunderson, he says," this isn't Crowley's room." Dell then knocks him out before he can turn around.
Back at Angel Inc, Bathowlemew and Castiel are in the situation room. Barthowlemew shows him where they have been tracking Metatron.Barthowlemew tells Castiel with him by his side that they could send the message that resistance is futile. Two of Barthowlemew's men brings in the rebel from earlier in the episode. Castiel asks Barthowlemew what is he going to do. Barthowlemew tells him what needs to be done, that he is going to torture the rebel and kill him, and that Castiel is going to help.
In the storage prison, Sam frees Mrs.Tran she tells him, there's an electrical line that leads to the control panel. Sam opens the panel and looks at all the wires and tells her this may take awhile. Mrs. Tran takes over and says it should be the green one since it's standard US color coding. She tells Sam that she's learned a thing or two about engineering from Kevin. She starts to wonder where Kevin is hoping that the brothers weren't stupid enough to bring him along. She asks if he's somewhere safe and Sam says of course. Mrs. Tran says all they need to do is get the door open and then Sam can take her to her son. Sam puts a hand over hers, and is unable to tell her that Kevin is dead, but she seems to understand by the look on his face. She demands that he still takes her to her son.
Dean wakes up to see Barry with a slit throat. Del is complaining about being given the assistant position by Crowley. He's upset that he's not even able to kill, but was ordered to protect the humans. He tells Dean he's been trying to reach Crowley. He was hoping Crowley would be proud that he caught the Winchester's, if only he'd answer his calls. Dean informs him that Crowley would more than likely be pissed since he and Crowley were tight now. Del is outraged by the notion that Crowley left to go pal around with humans. He tells Dean that the job sucks and he's quitting.
Back in the situation room, Barthowlemew demands the Rebel to tell him where the rest of the faction is. The Rebel cries that they are all dead and he's the last one. Castiel steps in and tells Barthowlemew that he's telling the truth. Barthowlemew hands the blade to Castiel and tells him to kill the Rebel. He refuses, and Barthowlemew tells Castiel that the reason he was brought in from the battlefield was because their leaders wanted the captives killed. They knew he would stand in the way of the order. Barthowlemew thinks that he's changed, he tells him they need proof that he can do what has to be done. Castiel knew he wasn't free that he was to either obey or be killed. He points the blade towards him as his choice. Barthowlemew takes the blade and kills the Rebel himself.
Del slices Dean's neck with a blade and thanks him for reminding him what he truly is. Just when he's about to stab Dean, Sam lifts up the door, which distracts Del and Dean kicks Del knocking him down. Sam and Del struggle until Sam knocks him out cold.
Barthowlemew tries to gloat Castiel into fighting him, but Castiel stands his ground. He tells him that angel's fighting angel's has to stop somewhere and might as well be with him. Barthowlemew grabs his blade and swings at Casitel but he counters and takes it from him. Barthowlemew asks him if he's a Pentant now, and he replies, "I'm nothing". Castiel ends up killing him when Barthowlemew takes another swing at him with the blade. He tells Barthowlemew's lackies to let him pass.
Dean and Sam have Del tied up and he tells them to go ahead and kill him. Sam informs him that they are saving him for someone else. Del asks if it's Crowley, but he says much worse. Mrs.Tran walks in and Sam hands her the blade, and Dean tells her to do the honors. She stabs Del and tells the boys to take her to her son.
At the bunker the guys are looking for Kevin. He materializes and asks if they got his mother that she's here. Sam thought they would give him a second to process, but Kevin was ready to see her. He hears her crying from behind and turns around and they say hi to each other. Dean is with Mrs.Tran going through Kevin's stuff. They are trying to find something that ties him to the world. Mrs. Tran opens a small trinket box and find her husbands ring. She tells Dean if Kevin spirit is bound to some object there that would be it. Dean makes sure that Mrs. Tran knows what she's getting into by taking Kevin with her. Mrs. Tran tells him that Kevin is her responsibility.
Castiel is at Rebekah's grave site apologizing for creating the chaos. He is interrupted by the dark haired lacky of Barthowlemew's. The Angel told him that he wasn't sure until yesterday that he had a choice. Castiel made him realize that he has one and he chooses to follow him. Castiel tells him that he's no leader, but the angel thinks he is. He tells Castiel if he's willing he will follow him and that he's not alone. He brought two more angels with him.
At the bunker, Kevin tells Sam that his mother is his responsibility. Sam says that he was theirs and they got him killed. Kevin tells him he doesn't need to apologize. He tells the brothers before he goes that he wants them to get over it. He explains that even though they couldn't see him, he could still hear. His mom was taking home a ghost, but they were still there. They both argee, but as soon as the Trans leave Sam turns his back, and walks away to his room without saying a word to Dean. Dean is upset and retreats to his own room and puts his earphones back on.
Twitter: @TheVRO
Facebook: Variety Radio Online
Tumblr: Variety Radio Online
//