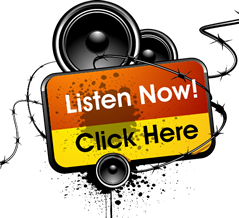 This week's episode began with a hot dog eating competition. The winner of the contest is accursed by a fellow competitor of cheating. The accuser believes that the champion hid a hot dog in his pants. The winner gets in his car, and does in fact have a hot dog in his pants. He begins to consume the hot dog when a mysterious figure pops up in the back seat. The man groans in pain as his insides are being sucked out of him.
The Winchesters are back at home in their underground bunker. Dean has been up all night when Sam walks in the kitchen. He tells Sam that he's couldn't sleep, so he watched some TV, and found a case during his research. The case is in Stillwater, Minnesota it's the competitive eater who went from 300 pounds to 90 pounds. They think it's possibly witchcraft. Sam asks Dean if he was okay, if being up all night was about what he said about them being brothers. Dean tells him it takes a lot more than that to break him.
In Stillwater, they pose as FBI Agents and discuss the case with Sheriff Donna Hanson. She informs them that they are stumped and don't know what happened. She points them in the direction of Wayne McNut's, the decease, biggest competition a guy named Slim Jim Morgan. The only problem is that Jim had an alibi of about 15 people at the time of death
The brothers pay a visit to Slim Jim. Dean notices some jars and trinkets on the guy's shelves. Jim tells them they belong to his wife Mol, and that they are good luck charms. Mol is Romanichal and very superstitious.
Sam asks to use the bathroom; he uses this opportunity to look for clues up stairs. In the bedroom he finds a spell pouch next to a hair brush on the nightstand. Sam comes back downstairs and tells Dean they need to go.
Back at the hotel they discover that the bag has some of what appeared to be Wayne's hair with some other items. Sam did some research on the computer and found out the pouch is a Putsi bag. A Putsi bag is used for hexes.
Mol shows up at the hotel to retrieve her bag. She tells the brothers that she loved Wayne and didn't kill him. She expresses her love for Wayne and used the Putsi bag to help him win. They were planning on getting married with the winnings after she divorced Jim.
Meanwhile, at a gym, a woman reading a bridal magazine finished her workout. She goes to way herself and sees that she's gained weight. She hears something and looks around to see if anyone is in the room with her. She then proceeds to way again. A gloved hand is shown reaching for a dumbbell. The woman is hit over the head and the fat is sucked out of her body like Wayne's was.
The brothers go to the gym the next day to investigate the woman's death. The only thing the woman and Wayne had in common was being overweight. They discover a mark on her that Sam believes to be a suction mark. Dean decides that he's the one who should question the gym owner, because Sam's awkward around girls. Sam goes and checks the morgue to see if Wayne has a similar mark. Dean notices a suction mark on the gym owner's back when she reaches for something.
At the hotel Dean is researching on the computer when Sam walks in. Sam tells Dean that on Wayne's body below his hairline. Dean informs Sam that the gym manger also has a suction mark. He found out that she went to meetings at a weight loss spa called Canyon Valley.
At Canyon Valley the Winchesters try to convince the owners to hire them as personal trainers. The owners hire Sam as a trainer, and Dean to work in the kitchen.
Somewhere in the spa Martiza, one of the spa's owners, prepares a cupping treatment on Sheriff Hanson, who is a guest at the spa. She falls asleep as Martiza is placing the cups. After she places the last one, she bends over and a long scaly suction extends from her mouth. She starts sucking fat out of the Sheriff.
In the spa's kitchen Dean's messing around with his phone and his boss is trying to get him to work. The head of the kitchen brings out a huge bowl of pudding that he wants Dean to start packing into smaller containers. He tells Dean it's like a last hurrah for the clients. Dean tries it and likes it. He then takes a container for himself. Dean
In a yoga room, Sam is teaching a class. While he has the clients in a downward dog position he checks for marks. He finds suction marks on two of the clients.
Dean take a break in the storage room and eats his pudding. After eating the pudding he starts to feel woozy and passes out.
After the class, Sam walks out and sees Donna being wheeled by Larry, Martiza husband and co-owner of the spa; she recognizes Sam and blows his cover. Sam gets a call before he has to explain himself, its Dean and he needs help Sam asks where he is and he's only able to tell him sweet potatoes.
Sam finds Dean in the pantry and Dean tells him the pudding had drugs in it. Sam goes to confront the cook. Dean's unable to leave because he's still drowsy. The cook tells Sam that the pudding has supplements in it.
Once Dean has recovered, they go and talk to Donna. Donna apologizes for bailing on them. She tells them she waited six months for an opening at Canyon Valley. She lost 10 pounds the first treatment. She tells them about how her husband left her because she loved milkshakes more than him. She then questions their reason for being at the spa. Dean tells her they think there is a connection between Canyon Valley and the murders in town. Sam tells her the connection is a suction mark. Donna shows them the one she has and tells them it came from her spa treatment.
Meanwhile, Larry confronts Maritza and advises her that the new employees are hunters. Larry shows Maritza a newspaper clipping of Wayne. The two seem to know who killed him. Larry tells Maritza to get rid of the evidence while he takes care of their problem.
Dean catches Maritza about to eat some fat from a jar and ties her up. Maritza tells Dean that she's not a killer, but a Pishtaco, a Peruvian fat sucker. She tells Dean that the killer is her brother Alonzo the kitchen worker.
Larry goes after Alonzo demands for him to leave, and Alonzo kills Larry in a fit of rage. Sam finds Larry's body and goes and to where Dean is holding Maritza. Maritza is heartbroken over her husband's death, and her brother's lack of control.
There is a showdown between Sam and Alonzo. Just as Alonzo is about to kill Sam, Dean comes in and cuts off Alonzo's sucker killing him in the process.
Afterwards, Dean wants to kill Maritza because she's a monster, but Sam doesn't since she helped save them. Sam asks Dean that if he was possessed by Gadreel and had killed a hunter would he deserve to be killed too. Dean gives in and they let her go.
Back home, Dean tells Sam he doesn't regret saving him and would do it again. Sam argues that his Savior complex is Dean's problem. Then Sam confronts him with what he believes to be the real reason Dean keeps saving him is that Dean doesn't want to be alone. Dean asks Sam if the situation was reversed, wouldn't he save him. Sam say's he wouldn't save him.
Supernatural returns with an all new episode February 25th.
Twitter: @TheVRO
Facebook: Variety Radio Online
Tumblr: Variety Radio Online