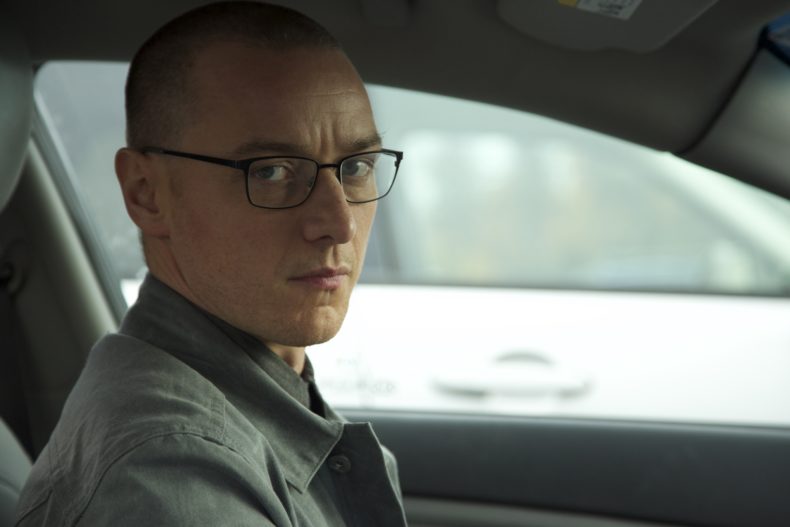 Website | Facebook | Twitter | Instagram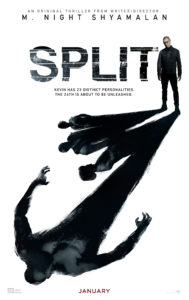 I've been looking forward to this movie.  M. Night Shyamalan returns with Split, an original film that delves into the mysterious recesses of one man's fractured, gifted mind.
Following last year's breakout hit The Visit, Shyamalan reunites with producer Jason Blum (The Purge) for the thriller being hailed as "Shyamalan's most terrifying film to date."
Kevin (James McAvoy) has evidenced 23 personalities. Each with unique physical attributes his trusted psychiatrist, Dr. Fletcher (Betty Buckley), there remains one still submerged who is set to materialize and dominate all the others.  Compelled to abduct three teenage girls led by the willful, observant Casey (Anya Taylor-Joy, The Witch), Kevin reaches a war for survival among all of those contained within him—as well as everyone around him—as the walls between his compartments shatter apart.
For the film, The Guardian calls "a masterful blend of Hitchcock and horror," Shyamalan and Blum reassemble their core team from The Visit, the No. 1 – grossing horror film of 2015.  Their fellow collaborators on Split include producer Marc Bienstock and executive producers Ashwin Rajan and Steven Schneider.  www.splitmovie.com
Genre: Thriller
Cast: James McAvoy, Anya Taylor-Joy, Betty Buckley, Jessica Sula, Haley Lu Richardson
Written and Directed by: M. Night Shyamalan
Produced by: M. Night Shyamalan, Jason Blum, Marc Bienstock
Executive Producers: Ashwin Rajan, Steven Schneider