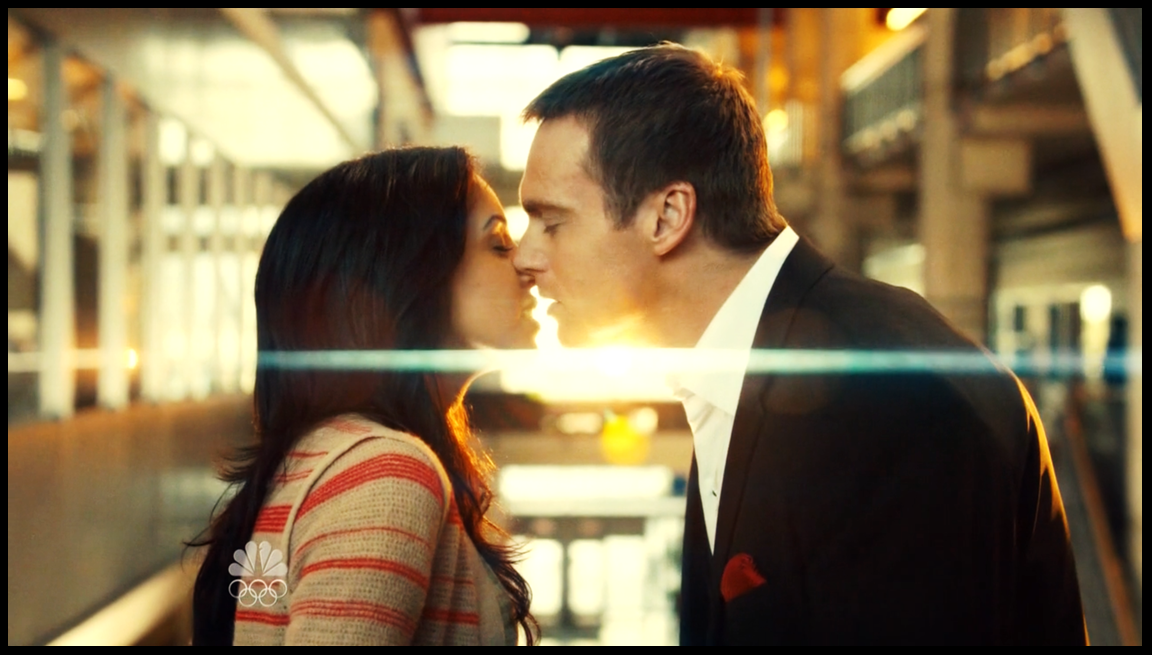 By: Lynn
At the start of Episode 7, Alex is explaining what she feels should be a relatively minor surgery to Sandhya Ahuja and her mother and brother. They're going in to remove a small tumor in Sandhya's bowel. They don't expect the tumor to be cancerous, and in all likelihood, Sandhya should be able to go home the same day.
The mother is worried that Sandhya won't be able to make her planned engagement celebration that weekend, but Alex sees no reason why she shouldn't be able to attend. As Victor takes Sandhya off to surgery prep, Alex tracks Melanda down in ICU to ask her to keep an eye out for Ashley, a therapist she hired who specializes in coma arousal therapy. Ashley comes highly recommended, and Alex is willing to try anything to help Charlie. Just as she finishes telling Melanda about Ashley, Charlie's ex-wife Dawn pops in to visit. She immediately starts grilling Alex about Charlie's prognosis – why hasn't he shown any signs of waking up? As a flustered Alex defends herself, Ashley shows up, making matters worse. Instead of the bouncy blonde woman Alex pictured, Ashley is a hippie male singer with a guitar, who starts talking about Charlie's chi and clearing his chakras. Dawn sarcastically asks if Alex found this guy at clown school, and an irritated Alex snaps that she doesn't have to explain herself to Dawn.
Down in the ER, Maggie and Zach are talking to feverish,  woozy patient Karn, who is heavily tattooed and pierced. He also has two silicone horns implanted in his forehead. Because of his bizarre appearance, Zach incorrectly
assumes that he's either been drinking, or on drugs, but Karn has been doing neither. Maggie examines the horns, which are warm to the touch, and realizes that he's suffering from an infection. The question is – how bad is the infection, and has it spread to his skull? She calls in Dr. Goran for a consult.
Alex is now in the OR, ready to operate on Sandhya. Things are going smoothly at the outset, but suddenly Sandhya's temperature spikes, and she has a seizure. Turns out, she is having an allergic reaction to the anesthesia. It wasn't in her file, as this is the first time she's been put to sleep. The doctors race to bring down her temperature, and although they succeed quickly, Sandhya is

unconscious, and they can't wake her up. Kinney tells Alex to have Dr. Hamza check her out, and to let the family know the unwelcome news. She cautions Alex not to make any promises – even though Sandhya's pupils are reacting to light, (a good sign), they still have no idea how long she will remain in a coma state. Alex tries to remain objective when speaking to Sandhya's mother and brother, but can't stop herself from telling them that there's a good chance the young woman could wake up and go home by the end of the day.
When Joel first meets Karn, it's pretty obvious he does not approve of all the body work that Karn has performed upon himself. He is especially upset to learn that Karn did the horn implants himself in a non-sterile environment, which is most likely what has led to this infection. Portions of the skull are probably affected at this point, and if the horns are not removed and the infection
treated, it could spread to his brain, causing major complications and possibly death. Karn is dead-set against taking the horns out. To him, the body modifications are his sense of identity. He does agree to have a CT scan done, though. Frustrated, Joel tells Maggie to call Gavin in for a psych consultation, because it's pretty clear that Karn is going to resist further treatment.  Gavin meets with Karn, and comes to the conclusion that Karn is completely sane and rational. He knows what he is doing, and the risks he takes with the body modifications, but how is it any different than the risks that people take who smoke or drive racecars or skydive? Gavin reports his findings to Joel, but Joel is still determined that the horns need to be removed. Gavin asks if Joel ever thinks about anyone's feelings besides his own, but Joel doesn't feel that question is even worthy of an answer – he can point out to Karn where his skull is being turned into mashed potatoes from the infection caused by his "sense of identity."
Dawn is apparently still hanging around the hospital, and tracks down Dr. Hamza, pushing him to tell her if Charlie is going to wake up or not. Shahir admits that the odds are not good, but says there is always a chance. Dawn wants to know whether, in Shahir's opinion, Charlie should continue to be kept on life support, but Shahir refuses to answer that question, and walks off.  Overhearing this conversation, Charlie is "telling"
Dawn to stay out of it, as it's no longer any of her business, when he is surprised by Sandhya's spirit running panicked through the lobby, upset because no one can see or hear her. When Charlie tells her he can see her, the relieved girl runs straight into his arms, looking for comfort.
Later, Charlie and Sandhya stand by while Kinney and Alex discuss her prognosis with Shahir. Dr. Hamza can't give them much information at this point – they basically can't do anything but wait to see if Sandhya will come out of the coma, because they don't really know what is causing it. Frustrated at having no idea what to do to help the young woman, Alex decides to go check on Charlie. Ashley is still there, strumming his guitar, and singing about Charlie's chi,
much to the amusement of the ICU staff, but Melanda's had pretty much enough of him, and asks Alex to get rid of him. Alex asks for just a bit more time – she likes the idea that at least someone is spending time with Charlie when she can't be there herself. However, she makes a point of telling Melanda that Dawn is no longer welcome to visit him.
Thinking Sandhya must be upset about being in a coma, Charlie tries to reassure her, but it turns out she's in no hurry to wake up! Waking up means going forward with her engagement and marriage, and she doesn't love her fiancé – she's only going through with it because it was an arranged thing, and a big deal for their families. She's not afraid of the spiritual side of things, maybe because she's Hindu and believes in reincarnation? Charlie only believes in scientific facts, but he's at a loss when Sandhya asks him how are they talking to each other, then?
Kinney calls Sandhya's family in for a consultation, along with Alex, and tells them that she is in a coma, and that they don't know at this point when she will wake up. The girl's mother is furious with Alex for telling them earlier that Sandhya would probably go home that day, and after they leave, Kinney also lays into Alex for giving the family false hope when there are no guarantees.
Charlie and Sandhya are visiting the maternity ward, looking at the babies and discussing reincarnation, when she notices the sad, wistful look on Charlie's face. When Sandhya asks him about it, he says that he's afraid people are going to start forgetting about him, because all they see now is a comatose body. Sandhya says that it doesn't take a coma for people to not see you for who you are, like her fiancé doesn't see who she really is. Suddenly, she pauses – something is going on with her body… In the hall, Alex meets Melanda rushing Sandhya's body into surgery – they've found a blood clot in her leg. After a quick emergency operation, the clot is successfully removed, but she still remains in a coma, and they're no closer to figuring out why. Charlie tells her that her odds are still much better than his, though, as he's been comatose for over a month now and his ex-wife Dawn is pushing to have a DNR issued.

Joel goes to check on Karn, and is alarmed to find out from Zach that he checked himself out of the hospital, refusing treatment. Hearing that he just walked out a minute before, Joel rushes outside after him, and catches up with Karn just as he is being harassed by a group of construction workers who don't like the way he looks, and are threatening to beat him up. As Joel tries to defuse the situation, Karn still refuses to return to the hospital, but when he passes out, the matter is taken out of his hands. Joel soon has him back in the hospital, and quickly into the operating room. He knows those horns have got to come out, as well as the infected fragments of Karn's skull, and he gets to work.
After the surgery, Joel goes to check on Karn, who is in the recovery room with his wife and son. He tells them that the surgery was a success, and they managed to get all of the infected bone out, but Karn should not continue the body modifications, or this type of infection
will almost certainly happen again, and it could be worse next time. He has a family that depends on him, and he should be thinking about them. Karn doesn't argue, but he doesn't make any promises to Joel, either. Later, however, as Karn is being discharged from the hospital, he sees Joel leaving, and calls out to him. With his son sitting on his lap, the two exchange "finger horns" as a sort of peace sign. We can only hope this means he is taking Joel's advice seriously and is putting his family first from now on.
Sandhya is talking to Charlie when she suddenly sees her fiancé, Sanjay, in the hospital hall, and becomes upset, running off. Charlie later finds her sitting dejectedly on a bench. She laments to him that she knows now that she really doesn't love her fiancé at all, not like Charlie loves Alex – and that's the kind of love she wants. Charlie tells her that she shouldn't marry Sanjay if she doesn't want to. He knows from his first marriage that making the wrong choice of a partner is not a good thing to do. Sandhya starts to cheer up when suddenly she freezes again – something is once again going on with her body…and Charlie figures it out! Now he just needs Alex to do the same. The two watch as Alex and Shahir run through some theories, but nothing clicks for them yet.
Alex then gets a page from Melanda down in ICU – Ashley has invaded Sandhya's room now! He swears to Alex that he never touched the girl, he was simply "moving her energy around" by clearing her chakras, and look – she's responding because she just smiled! Startled, Alex questions Ashley, and figures out these "smiles" have been happening about every ten minutes. Click! Alex figures it out – Sandhya is having mini-seizures, and they are what have been keeping her in a coma. Now they just need to give her the proper meds to control the seizures, and she should wake up.
Instead of being happy, however, Sandhya is depressed – she still doesn't want to go through with her wedding, and asks Charlie if he'll kiss her just once. He refuses, as he loves Alex, but tells Sandhya again that she should call off the wedding and hold out for true love. As her body begins to wake up, and she feels it calling her spirit back, she becomes filled with joy, connected to everyone and everything around her. Fascinated, jealous, and happy for her, Charlie gives in at the last second, claiming a kiss as she fades away.  When she wakes up, unfortunately Sandhya doesn't remember Charlie, but she does tell Alex that she remembers feeling happy and safe, as if someone were watching over her. She then asks her mother to speak to her in private. Looks like that lesson stuck at least – she's ready to take charge of her life!
Alex goes to tell Charlie that she's realized something: just when she thinks she's done everything she can, there's always one more thing she can try. She flashes back to a dinner when Charlie brought her a picture of a farm for sale, which used to belong to his aunt and uncle. Charlie's parents died when he was young. He spent a few lonely years in foster care before going to live with his aunt and uncle on that farm, and had good times there. Alex suggests they buy it – why not?
But back in the present, Dawn shows up in ICU again, this time there to see Alex. She's made an appeal to the Consent and Capacity Board. She thinks Charlie should be DNR, and there will be a hearing tomorrow to determine who should make Charlie's end-of-life decisions. Alex needs to be ready…