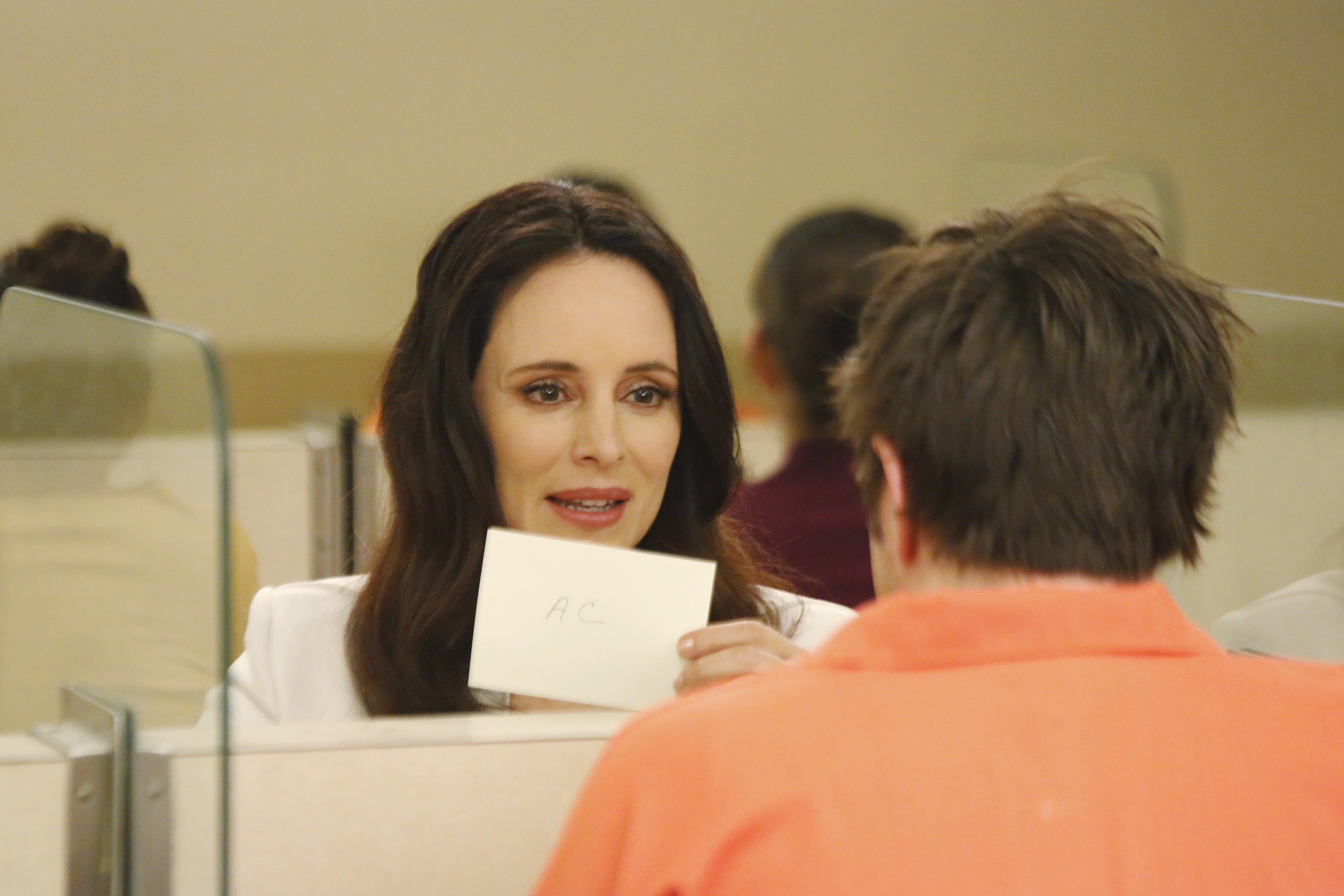 Revenge is one of my favorite shows, but lately is has me losing interest. Sunday's episode was the most boring episode I've ever seen. There was no action and no big revelations.
The scene opens with a flashback of Aiden as a kid walking into his home and seeing his father's dead body. He believed his father was a terrorist, but later finds out he was forced to do terrorist acts. It then skips to Victoria nude in Pascal's bed. You can guess what happened there!
Daniel is still trying to convince Charlotte to help him bring down Jack. Conrad visits Pascal while Victoria is sill at his place. This episode gives us a little more insight about Aiden. He and Emily go and visit his mother. Jack finally buys a house for him and Margaux.
Nolan's friend Javier is still irrelevant and brings nothing to the story, except that he's into Charlotte. To Margaux's dismay, Pascal wants his son to run the company. Victoria visits her old pal Mason Treadwell in prison asking about Emily. After their meeting Mason calls Emily and tells her it's time for her to hold up her part of the deal. He knows that she is Amanda Clarke.
Aiden's Mom doesn't know that Coleen is dead and believes she ran away. Back in the Hamptons, Daniel flirts with Margaux to make Jack jealous and it does. Victoria visits Stevie and brings a bottle of liquor, knowing that she is an alcoholic. Stevie delivers a message from Emily to Mason. Back at his Mother's Aiden finds a table with a name on it. He doesn't know who it is, but suspects his father wrote it there for him.
He also tells his Mother that Coleen was murdered and didn't run away. Towards the end of the show Emily and Aiden finally rekindle their love connection. Margaux decides to get help from Daniel to run the company.
Mason reacts to a cream given to him in prison. It seems to have killed him, but it was just Nolan's and Jacks plan to sneak him out of prison.
Twitter: @TheVRO
Facebook: Variety Radio Online
Tumblr: Variety Radio Online