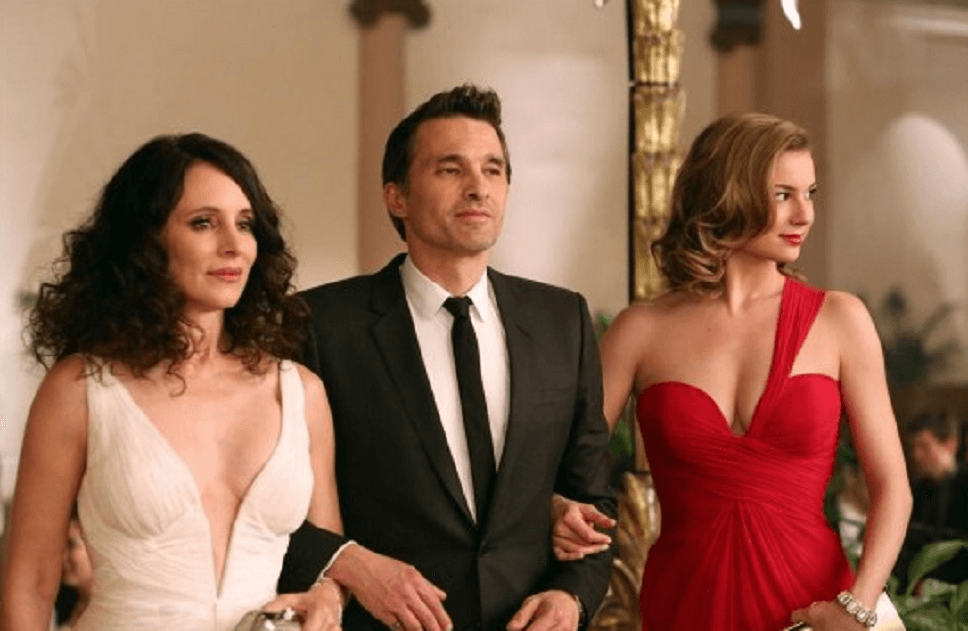 Jack and Margaux story line is still boring. Even though it's not worth mentioning I still will from time to time. Victoria confronts Pascal and tells him she's not interested and he can't buy her. The tables have turned. Instead of Emily getting revenge on the Graysons, the Graysons are now trying to get revenge on Emily. Daniel asks Charlotte for help, she agrees as long as Jack isn't involved.
Victoria has a get together with some friends. They all agree that Emily is the bad guy now and she is an enemy of all of them. Conrad tries to keep his deal with Pascal, by telling Victoria the thought of them together is disgusting. This makes her think about giving Pascal a chance.
Nolan's friend Javier… I still can't figure out his character or why he's even on the show. Daniel plants a seed in Margaux's head to make her think there's something between Jack and Emily. Emily visits Pascal at his office and invites him to her event. Stevie gives Em information about Victoria and Pascal dating.
Victoria being her evil self decides to go to the event uninvited. Emily flies to Bermuda to see Aiden. She tries to confess her love to him, but he refuses it. Conrad finds out that Jack is Stevie's son. Daniel is Margaux's date to the event in which Emily used his black card to pay for. Once Em sees Pascal there with Victoria she tries to get his attention. Victoria warns him he is being played.
Javier develops a crush on Charlotte while Margaux becomes jealous when sh sees Jack and Emily together. While playing poker Victoria and Emily get into one of their little cat fights, but it doesn't get too out of control. What confuses me is how Victoria purposely let Emily win the game. Pascal becomes a new "ally" to get more information on the Graysons.
In the final scene Pascal tells Victoria about what he and Emily talked about. He promises to never betray her again. Pascal finally gets what he wants Victoria. Emily meets with Nolan. She realizes that Pascal was recording their conversation and knows Victoria let her win the poker game. SO now that they both know they were using each other what happens now? Aiden comes in to help them. He tells Em and Nolan Pascal has dirt on his father.
Twitter: @TheVRO
Facebook: Variety Radio Online
Tumblr: Variety Radio Online