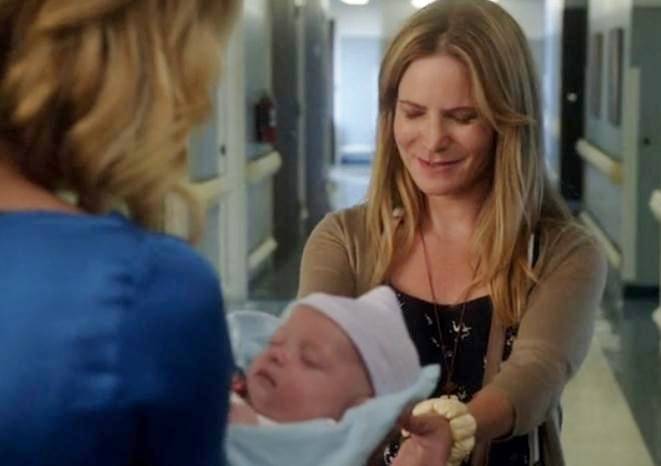 By: Dan
I've just enjoyed the latest episode of Revenge, 'Forgiveness'.
This week follows the story of Emily trying to get rid of her real mother from the Hamptons. Kara has been teaching Jack how to look after baby Carl properly, and causing a bit of a stir at the Grayson house, where she ends up staying. Amanda is brought out of her coma, and is introduced to Kara, and Mason Treadwell pays a visit to the hospital too. Aiden investigates the dealings between Grayson Global and Nolcorp, potentially setting up for Nolan to lose some of his company. Nolan had a bad week all around, as Emily informed him that it was Padma that caused this issue in the first place. Elsewhere, Declan sorts out the bar, which is now back open again, and Jack agrees to talk about selling the bar to Kenny (which was his plan all along). Amanda and Kara have a heart-to-heart, and it's revealed that Kara scared herself when she nearly killed her daughter, and she decided that she should be dead. The episode ends with Mason informing Amanda that he knows she isn't who she says she is, due to the absence of a burn on her back, before walking away.
We got some answers to a few questions this week, but one big one has sprung up now – what will Mason do with this information? I can't wait to find out more next week.
Twitter: @TheVRO
Facebook: Variety Radio Online
Tumblr: Variety Radio Online