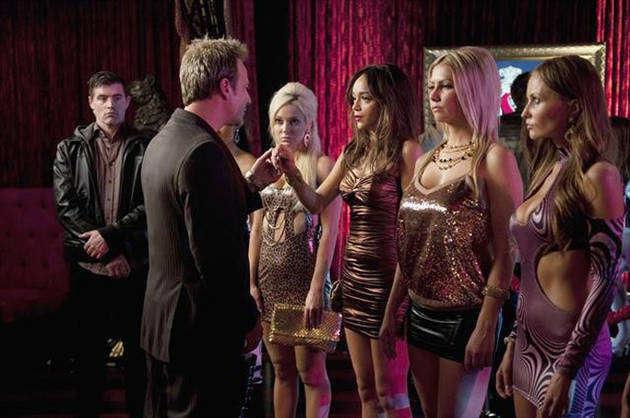 By: Dan
I've just enjoyed the latest episode of Revenge, 'Lineage'.
This episode was set entirely in 2006. Victoria is visited by her estranged mother, and throughout the episode we learn details as to how Victoria came to be who she is, both materially and psychologically. We also see Jack's father alive, and getting on the wrong side of some bad people. A neighbour kills one of them, but uses Jack's father's gun. This seems to explain why Kenny and his brother are so bent on destroying Jack and Declan's lives. We also see the day Nolan's company went public, but his boyfriend at the time discovers the loss of $500million. When Nolan tells him who it's for, the boyfriend argues and Nolan fires him.
The main jist of the episode focuses on Emily's first mission for Takeda, which is also where she met Aiden. We see her struggle to do the right thing, do what Takeda wants, and help Aiden find his sister. In the end, she manages to do what Takeda wants, and the right thing, as well as getting Aiden recruited onto Takeda's project. The episode ends with Nolan's ex receiving a call from Daniel saying that they need to talk (this is present day).
It was a strong episode, and an interesting way of going about giving us details on many current occurances whilst also ensuring it remains as enjoyable as possible. We got a lot of answers this week, and I can't wait for more next time.
Thanks for reading.
Twitter: @TheVRO
Facebook: Variety Radio Online
Tumblr: Variety Radio Online