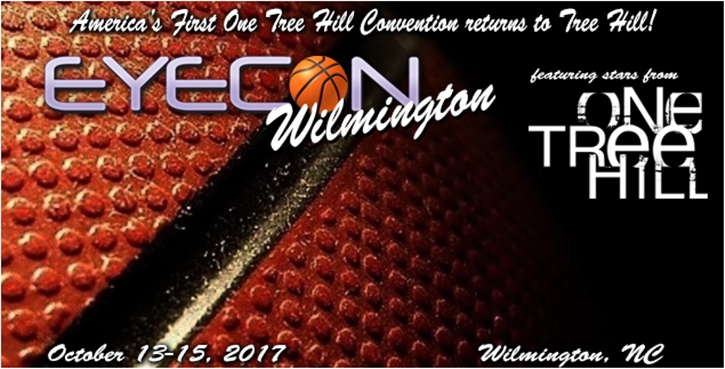 If you've watched One Tree Hill, whether from the time it premiered or you've binged it on Netflix, chances are you fell in love with not only the show, but the characters, actors, and the fictional town as well. It's okay to admit, we all feel the same way. It's nearly impossible not to. That's part of the magic about this show – the characters and stories make you feel every emotion known to man. More than that, they teach you relatable life lessons that you'll carry with you for years. Maybe I'm a bit biased about it, but it's one of the best shows ever created.
I could ramble on about the beauty that is One Tree Hill, but that isn't the point of this post. So, I'll get right to it. If you've followed The VRO, you're probably well aware of Eyecon's Return to Tree Hill conventions held in Wilmington, North Carolina twice a year. If you haven't heard about it, or you have but you're iffy about the whole thing, then this post is for you. I'm here to tell you that attending a Return to Tree Hill weekend would be one of the most memorable experiences of your life – and I'm not just being biased about this either.
Picture it, you're in Wilmington, North Carolina where the show was filmed and you get to meet your favorite actors/actresses from the show. You get to tour the filming locations – either on your own or with Tree Hill Tours – and just walk around Tree Hill! Even without actively touring the filming locations, you can simply walk around downtown Wilmington and be immersed in Tree Hill by walking along the Riverwalk, looking across the river to see where the Rivercourt used to be, passing by the old Karen's Café & Clothes Over Bro's, or even stopping by the old high school grounds.
Eyecon also gives you the opportunity to see some of the musicians that were prominently featured on the show – Tyler Hilton, Kate Voegele, Wakey Wakey, Bryan Greenberg, and Michael May – at a TRIC like concert event. With every event, Autumn and her team seem to add something new and extra special for the fans to have the best experience possible. They've recently started turning Java Dog into Karen's Café for the weekend, and in October, they're adding a Thursday night event of watching an episode or two where the Rivercourt used to be! How cool is that?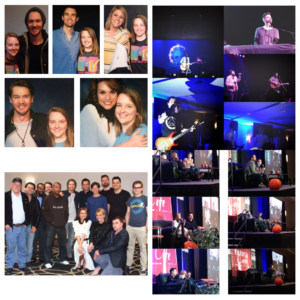 Now to the best part  – meeting the actors and hearing their stories of being on the show! The entire weekend is full of Q&A panels, autograph sessions, and photo ops with your favorite celebrities from the show! There are even parties and a banquet where you can mingle with some of the actors! Everyone from the core 5 (Chad Michael Murray, James Lafferty, Sophia Bush, Bethany Joy Lenz, and Hilarie Burton) to minor characters have attended past conventions and continue to come and meet fans each year. You get the chance to ask the actors pretty much anything you want, get their autograph on your favorite One Tree Hill memorabilia, and get fun poses in photos with them! What more could you ask for?
All of this isn't to say there aren't a few downfalls, like waiting and the price of things can add up. But there's bound to be waiting at any convention, especially when there's 1,000+ in attendance and the actors wanting to make sure everyone walks away with a memorable experience. And, in my opinion, the price is well worth the experience and memories you take away. The Return to Tree Hill conventions are unlike any other, not to mention the first and pretty much only one in the United States.
Eyecon's next Return to Tree Hill convention is October 13-15, 2017 in Wilmington, North Carolina. You can find all the information, including tickets, at eyeconfla.com and join the Facebook group here.
Don't miss it!

The Catch is veteran ABC queen of drama Shonda Rhimes' latest TGIT offering, taking over How to Get Away with Murder's previous time slot. It centers on private investigator Alice Vaughan (Mireille Enos) who, in between her normal clientele, has been chasing a criminal mastermind known only as "Mr.X" for nearly a year now. We […]