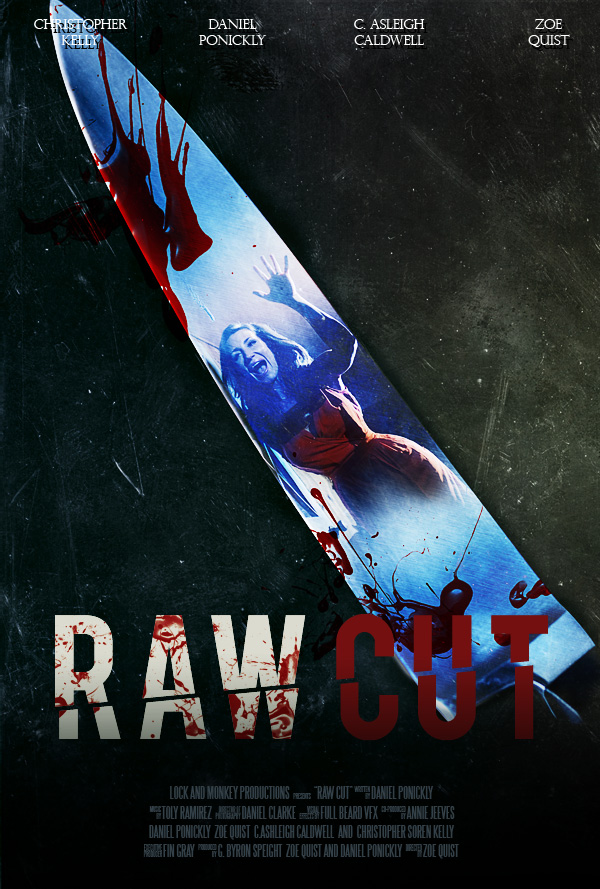 Zoe Quist (Stephanie Rogers) Zoe Quist was born in Fairbanks, Alaska. She began acting at age 9 with the local theater. As a young adult, Zoe made the migration south to Los Angeles, where she was was featured on "Seventh Heaven" and "CSI" and landed several lead roles in indy films. Though a classically – trained actress, Zoe is no stranger to the horror genre, she starred opposite Richard Greico in the campy sci-fi horror feature Raiders of the Damned and had a featured role in Steven Spielberg's War of the Worlds. Her filmography also includes the lead opposite James Franco in If Tomorrow Comes.
Daniel Ponickly(Adam Cohen)Daniel Ponickly is an actor and professional Ballroom dancer who began his career in New York City. As a dancer, Daniel has performed at NYC's Lincoln Center, Irving Plaza, and nation – wide with Forever Swing . He was in the documentary "Mad – Hot Ballroom" and danced with Julia Roberts in Mona Lisa Smile . Daniel starred in the critically acclaimed play Backseats and Bathroom Stalls, later reprising his role in the LA production re – titled "Love Sucks". His film credits including leading roles in the indie thriller, Raw Cut, and most recently Mining for Ruby
with Misha Barton and Billy Zane
Film Synopsis: When Adam Cohen invites his best college friends, Jack and Amanda, to his new Wyoming home for a week's getaway to meet his new fiance, Stephanie, the two couples get much more than the peace and solitude they were hoping for. Stephanie asks for help with her thesis film, a 'found footage' piece. The friends are going to play-act a traditional horror story: two ingenues are stalked and murdered by two crazed hillbillies. But who is stalking whom? How far are we willing to go for our art? How much will people take before they burst? Raw Cut explores the meta world between found footage and reality. What starts as a traditional horror film turns into something far darker, more suspenseful. How well do any of the friends really know each other? And who will survive the cut?
Twitter: @TheVRO
Facebook: Variety Radio Online
Tumblr: Variety Radio Online