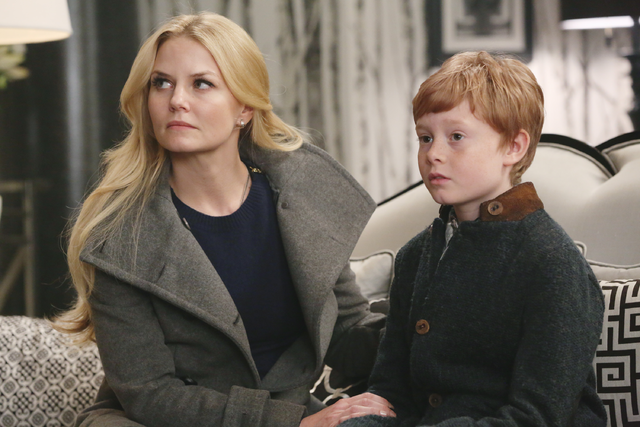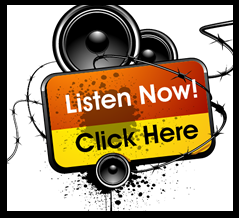 by: Emily Konopka
Last night on Once Upon a Time an evil duo became an evil trio and Snow and Charming's dark secret was revealed.
Cruella and Ursula have nestled themselves into life in Storybrooke, but not everyone is giving them a warm welcome. David and Mary Margaret are paranoid about what might happen if anyone learns their secret. Neither of them have been able to sleep knowing Cruella and Ursula are just down the street. Mary Margaret has been having nightmares that Maleficent has returned to destroy her family. That nightmare becomes a reality when David finds out Cruella and Ursula have stolen an item from Gold's shop that belonged to the horned sorceress. He realizes they must want to resurrect Maleficent. The only way to stop them from succeeding is to get rid of Maleficent's remains that are still under the library.
All of this paranoia has Emma concerned. First David insists that Cruella and Ursula are up to something, an urgent matter that requires Emma to skip lunch, then once he finds Maleficent's talesman with the two ladies he says that everything is fine in effort to conceal his secret. And her parents aren't the only ones who are keeping things from her. After a run in with Cruella and Maleficent, Emma realizes Killian has encountered Ursula in his past, but he's keeping his lips sealed about exactly what happened between them. Even if he was being a good boyfriend by bringing her favorite lunch from Granny's to the station, she isn't willing to let this one slide.
David and Mary Margaret decide to take matters into their own hands, and head down to the cave underneath the library. They find Maleficent's remains but before they can get rid of them Cruella and Ursula knock them unconscious. Rumple, who has been hiding out down in the caves, hands Cruella a knife and tells her she knows what needs to be done. Turns out, an item of Maleficent's wasn't the key to resurrecting her; it was the blood of the people who wronged her most. Ursula and Cruella used their trip to Gold's shop to lure David and Mary Margaret down to the cave. Maleficent rises from the ashes to the horror of the Charmings, but she doesn't hurt them yet. She wants to revel in every torturous minute of causing them pain.
Back in the Enchanted forest we get a deeper look into how Snow and Charming became acquainted with the Queens of Darkness. With Regina's curse looming the three seek out the help of Snow and Charming. There is a mystical tree that will answer any question asked of it, like how to stop the curse, but it will only answer the question of two valiant heroes. When they reach the tree Maleficent isn't willing to let the guards who prevent access to the tree stop them, so she goes dragon mode and roasts the poor soldiers. Not willing to compromise their goodness, Snow and Charming set off for the tree on their own. When they get there however, it does not answer their question. At first when the Queens of Darkness arrive they think it is because Snow and Charming aren't as heroic as they thought, but then Maleficent realizes Snow has a certain glow about her. She is carrying a child, but before she and Charming can fully get excited about it, they wonder why their child would prevent them from getting an answer. Maleficent lets the two know that since she is the product of true love she has the potential for great goodness, but she also has the potential for great darkness. The trio of villains will have to find another way to evade the Dark Curse.
Since her parents have shut down Emma's big case of the day, she has some free time on her hands. Regina found out from Henry that August was able to add a story to the book, so she obviously wants to know how that was possible. As we all know, August is now young Pinocchio again, so he has no memories of his life as an adult. Regina hopes Emma might be able to help, so they invite Pinocchio and Geppetto over to the mayor's office. However, just like with the Tamara situation, Pinocchio's child brain has no recollection of anything August Booth did. Regina is not too happy about this and she snaps at the poor kid.
Once Regina has had time to cool off she goes to Geppetto's to offer an apology. She really wants to find her happy ending, but she realizes reverting to her old ways isn't going to help her find it. Hooray for Regina character development! Life hasn't left Regina with nothing to work with; Geppetto has kept everything that August brought into town. He gives it to her hoping it will help her find out something.
After having an interesting day, Emma decides she owes Killian a conversation. She tells him she knows he's keeping something from her about his past with Ursula, and that's okay. However it's not okay that he lied to her about it. Killian confesses that he does remember his history with the sea witch, and it was pretty bad. Emma wonders if he broke her heart, and he tells her what he did was worse. She's willing to look past it because she knows he's not that person anymore. Killian is surprised she's willing to put that much faith in him, but after doubting her parents intentions earlier in the day, Emma realized she has a tendency to expect the worst from people. She's used to being let down, which Killian tells her is something he never intends to do.
David and Mary Margaret show up to the station, but hang back when they sense Emma is having a serious conversation with her boyfriend. Emma tells Killian she is going to take a page from her parent's book and choose to see the best in him, and he returns the sentiment. But before they can share a smooch David and Mary Margaret blow their cover. After shaking off the awkwardness of spying on their daughter, they share the information that Cruella and Ursula resurrected Maleficent, except they leave out the particulars as to why Maleficent will be waging war against them. Mary Margaret's explanation is that it is simply because they are heroes and she is a villain.
Meanwhile, now that Maleficent is back Rumple apparently thinks it's safe to just wander the streets of Storybrooke. And what does he find when spying on Belle, but she and the Knave of Hearts smooching in the pawn shop! Good for you Belle, you deserve to be happy!
Mary Margaret goes to Regina to ask a favor, she needs her to pretend to be full villain to get an in with the Queens of Darkness. She also tells her that even though she wasn't able to keep Regina's secret as a little girl, she needs Regina to keep a secret for her now. Emma can never know what she and David did to Maleficent because she is finally opening up her heart and to find out her parents let her down could send her down a dark path. We finally find out what the big secret is, cue the flashback.
Maleficent seeks out Snow alone and tells her that the two of them are more similar than she thinks. Maleficent is also about to be a mother. She implores with Snow to help her stop Regina's curse for the safety of both their children. But Snow isn't willing to risk the fact that her actions could expose her unborn child to the darkness. Risking the entire kingdom is worth it if Emma turns out a hero. Back in Storybrooke Mary Margaret tells Regina that she and David are the reason Maleficent lost her child.
So, who do we think Maleficent's long lost child is? (Since I doubt the two main heroes could kill a baby and still remain as pure as they say they are) Some minor character whose backstory hasn't really been told yet? My guess is Emma's runaway friend Lily, there is an upcoming episode named after her. Also who's the baby daddy? Hopefully these questions will be answered soon! Next week it looks like Regina is going to be dabbling with the dark side as she tries to infiltrate the Queens of Darkness.
Make sure to tune in to the VRO tonight at 9:30/8:30c to listen to Raechel and I chat about the episode. Tweet us your thoughts at @xemilyxmariex & @RaechelEP
Twitter: @TheVRO
Facebook: Variety Radio Online
Tumblr: Variety Radio Online
//