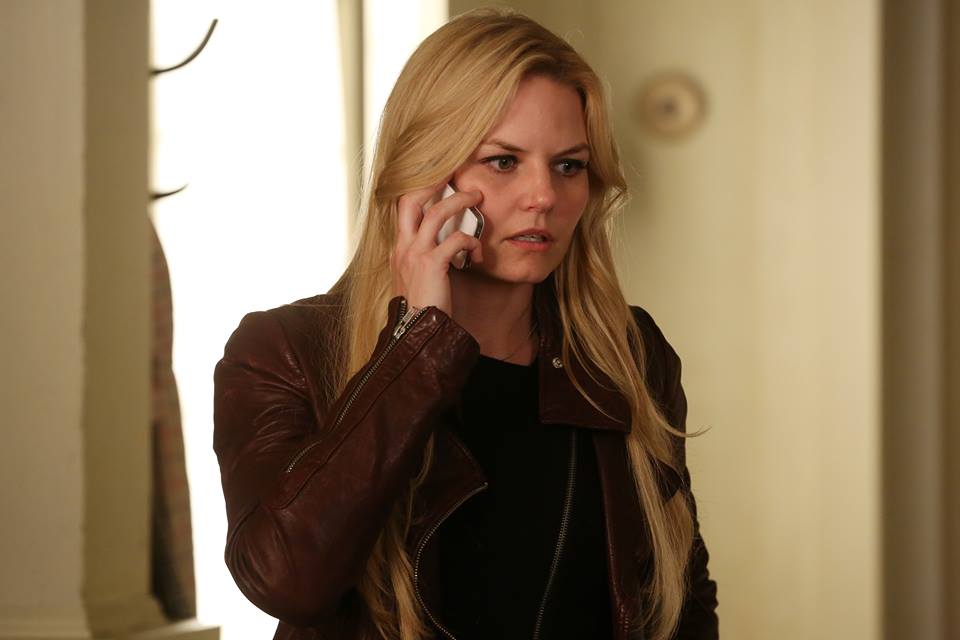 by: Emily Konopka
Ahead of tonight's two hour episode of Once Upon a Time, here is what you need to know from last week's episode.
Ingrid and her two sister's traveled to the Enchanted Forest to learn from Rumplestiltskin how to get rid of Ingrid's magic. He gives them the urn in exchange for yellow ribbons the sister's wear on their wrists. Ingrid's sisters don't want her to take the urn, but she swears it is the only way to keep them all safe from her.
When Helga's fiance the Duke of WeaselTown makes a move on Ingrid he finds out about her ice magic. Helga finds her sister with him the Duke and he tries to get Helga to believe Ingrid made a move on him. When Helga takes her sister's word over his he tries to attack them. Ingrid uses her magic to try and stop him but instead her magic hits her sister, who instantly turns to ice and dies. Gerta finds Ingrid crying over the pile of ice cubes that was formerly their sister and she decides to use the urn to trap Ingrid.
In StoryBrooke the Snow Queen sets a trap for Emma. She purposefully gets captured and brought to the sheriff's station. She uses their alone time to emotionally manipulate Emma into loosing control of her powers. She tells her that her family doesn't truly love her, that they're more afraid of her and her powers than anything else. When Emma's magic gets out of control and blasts open the side of the sheriff's station the Snow Queen escapes and Emma is left feeling out of control. When her loved ones find her she tries to get them to stay away, and she accidentally knocks over a light pole with her magic. The pole hits David on the arm as he pushes Killian out of the way, since Killian is too distracted being concerned for Emma. Snow is horrified and for a spilt second scolds Emma for endangering her father.
Seeing the fear in her mother's eyes causes Emma to run away. The things the Snow Queen told her fresh in her mind. Elsewhere in town Robin Hood decided that he was tired of doing the honorable thing, so he seeks out Regina in her vault and the two share a very steamy kiss.
At the end of the episode the Snow Queen seeks out Rumple. She says she has information he needs to know in order to get what he wants with the Sorcerer's Hat. Her price? She wants her sister's ribbons back. When Rumple finds her information sufficient he tells her what he needs to do is something that will bring him great pleasure. That obviously can't be good for whoever is involved. To complete the deal he hands over the ribbons to the Snow Queen.