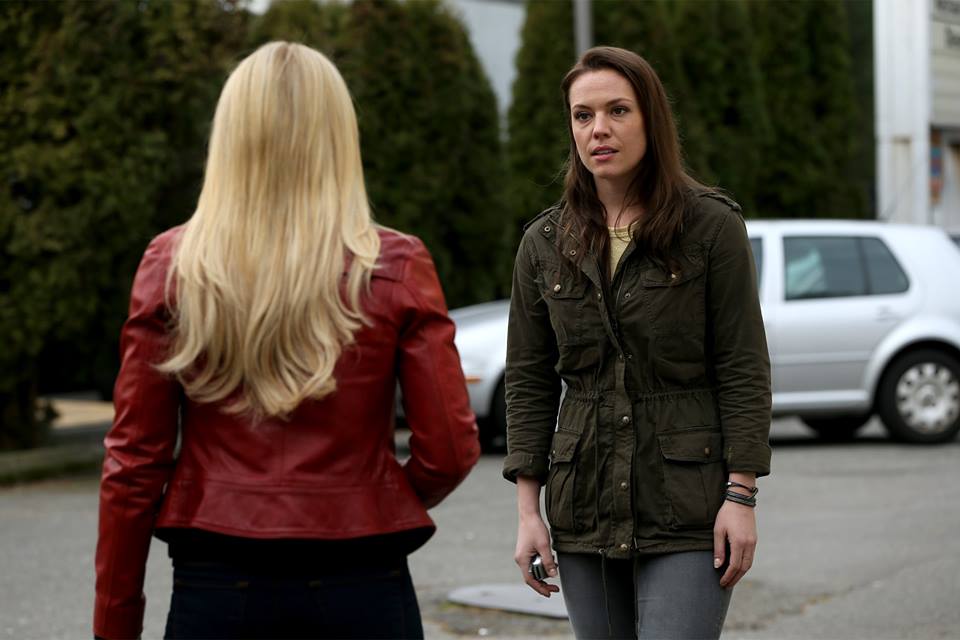 by: Emily Konopka
Emma and Regina went on a road trip to save Robin Hood, and picked up someone from Emma's past along the way. Plus a shocking twist threatens the future of Regina and Robin's relationship.
On their way to New York to warn Robin of Zelena's trickery, Emma and Regina have to make a pit stop as per Maleficent's request. She wants Emma to track down her daughter, Lily. When Emma realizes exactly who Maleficent's mystery child is she realizes that nothing in her life ever seems to be a coincidence. And those coincidences just keep piling up, when Emma stumbles upon Lily by chance at the local diner.
Lily tells Emma her life is going pretty well all things considered, and she hasn't really given her time with Emma any thought. That however is a lie and Emma knows it. She and Regina track down Lily's place and when they arrive they find a wall full of clues about Storybrooke that looks like something straight out of a detective movie. Lily certainly has thought about what happened to her, and she wants revenge on the people responsible for running her life.
In flashbacks we learn that Emma was in a stable loving foster home, until Lily showed up on the run from the police. Emma helps Lily out hoping it will get her out her life for good, but all it does is get her booted from her foster family. When Emma isn't willing to run away with her, Lily gets on a bus where she meets the Sorcerer's Apprentice. He tells her all about why life has been so cruel to her, and the truth about who her mother is.
While Regina and Emma are in Lily's apartment she flees in Emma's bug, which contains the Snow Queen's scroll. She now has her ticket into Storybrooke. Emma and Regina take off after her. When they finally catch up with her, Lily almost goads the darkness out of the Savior. Thankfully Regina is there to remind her that she is good, and that her parents wanted her to be a hero not a murderer. With her finger off the trigger, Emma convinces Lily to come with them to Storybrooke so she can meet her mother.
But first they've got to head to NYC to get Robin. When they first arrive, Zelena is nowhere to be found so Regina warns her love of the reuse Zelena has been playing. However, even though Robin is horrified he can't leave Zelena because, much to the wicked witch's delight, she is pregnant with his child!
Twitter: @TheVRO
Facebook: Variety Radio Online
Tumblr: Variety Radio Online
//