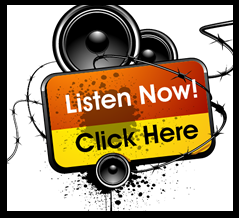 by Emily Konopka
This week on Once Upon a Time Storybrooke's newest royal was born, Dorothy found out she wasn't in Kansas anymore, and the final showdown between Wicked and Evil began.
We picked up right where we left off last week; Mary Margaret is in labor and is rushed to the hospital. Zelena knows that the time is almost near to enact her wicked curse. The only piece she is missing is the baby, which is on its way. At the hospital David reassures her that the baby is never going to leave her arms because they have Emma on their side this time.
Hook got word that the little royal was on its way so he shows up at the hospital to offer his help to Emma. After last week's episode Emma doesn't want any kind of help from Hook. He tries to tell her that if he would have told her about the curse, Henry could have been killed. Emma tells him that it isn't his job to worry about Henry it's hers. David sees their exchange and tries to make Emma see reason. She is going to need some help. David tells her that Zelena backed Hook into a corner and he did all he could do. The Captain Charming Bromance lives on! Henry tells Emma he knows she'll be okay because defeating bad guys is what she does.
Over the rainbow in Oz Zelena is still sulking over her jealousy of Regina. Glinda shows up to thank her for exposing the Wizard's true colors and to offer her something that will change her destiny. She asks Zelena to come meet her real sisters. Glinda brings Zelena to meet the witches of the North and East; these witches are a part of a sisterhood that controls all the magic in Oz. The South represents love, the East courage, and North wisdom. They want Zelena to fill the empty seat of the Witch of the West, who represents innocence. There is a prophecy that the witch of the west will come to Oz by cyclone. Zelena fits the description, but has to reclaim her innocence if she wants to become a part of the sisterhood. Zelena lets go of her envy of Regina and Glinda offers her the pendant that will harness and store all of her power. Zelena returns to her previous complexion.
As Emma and Hook set off for the farmhouse she complains that she should have never brought Henry back to Storybrooke. Hook calls her out saying that she and Henry, no matter how happy, were missing a very big part of their lives and that they belong in Storybrooke. He asks Emma if Henry actually wants to go back to New York. He tells her that she might not be thinking about what is best for Henry, but best for herself. He thinks she is scared to stay because she can see a happy future for herself in Storybrooke.
Zelena interrupts their conversation and Emma tells her that next time she wants to steal her magic she should curse someone she'll actually kiss…ouch Emma you're just throwing insults at Hook left and right today. Zelena tells her that she has to make a choice keep her magic, or save the man she is desperate to run away from. Rumple throws Hook into a water tank and Emma can do nothing to stop him from drowning. When the spell finally breaks and Hook is unconscious Emma pleads for Killian to come back to her (parallel to Mary Margaret finding David in the woods in S1 anyone?). She realizes that the only chance at saving him is to give him CPR so she presses her lips to his and as she does all her magic floats away from her. When Hook regains consciousness he is horrified at what Emma has just done.
As Mary Margaret gives birth Zelena and Rumple descend on the hospital. Not even a minute after David hands Mary Margaret their son Zelena bursts in and takes the little prince. She revels in the fact that the baby is so pure and innocent, which now makes sense why that is the final ingredient to the spell. Courage, wisdom, love, and innocence all the elements the sisterhood of Oz represents.
In Oz a cyclone drops Dorthoy Gale off and Glinda brings her back to meet the sisters. Zelena is jealous of Dorothy because she finds out there is more to the prophecy than Glinda let on. The sorceress that comes to Oz in a cyclone will live there only until she defeats the greatest evil the land has ever seen. Since Dorothy is more innocent that Zelena she realizes that she must be the great evil from the prophecy. Glinda tells her that she can create her own destiny and will only become evil if that is what she views herself as.
Dorothy comes out to the well to grab some water and Zelena is there. She threatens Dorothy will a ball of fire so she throws water at her. Zelena begins to melt and Dorothy is horrified. Glinda finds Dorothy and she tells her that they must go to the Wizard so she can find her way home. Turns out Zelena faked melting so that Glinda would think Dorothy's purpose was served and send her home. When they get to the Emerald City the "Wizard" gives Dorothy the slippers and she is sent home. Glinda finds out that Zelena is the one behind the Wizard's curtain and she banishes Glinda to the Enchanted forest.
When Emma and Hook return to the hospital they find out that Zelena has taken the baby. David is all ready to go and fight her but Emma tells him that Zelena took her magic. Henry tries to tell Regina that she can defeat her. Emma realizes that Regina possesses some form of light magic now because she gave True Love's Kiss to Henry. Henry encourages her that she used to be a villain but now she's a hero, and heroes defeat bad guys.
Zelena has everything in place to cast her curse when the mighty Nevengers show up. Regina surprises Zelena when she whips out some light magic. Zelena is shocked as to how and Regina tells her that she makes her own destiny. David retrieves his son, who is unharmed. He tells Emma that he can handle anything just like his big sister. Now that Rumple is free from Zelena he is about to kill Zelena. Regina tells him that good magic doesn't exact vengeance and heroes don't kill. Regina locks her sister up in jail and tells her that she is giving her a second chance. Regina says that not long ago she was just like Zelena but if she had succeeded in killing Snow White she wouldn't have Robin or Henry.
Rumple returns to his shop where he and Belle finally have a happy reunion. Regina gave Belle the dagger and as a sign of trust she gives it to him so he can be a free man, under one condition though she asks him not to go after Zelena. He finally asks Belle if she will marry him. Daddy David brings his son back to the hospital.
Hook comes to thank Emma for saving his life. She wonders if he really thinks that she would let him drown and he says judging on their past he wasn't sure. He asks if her powers have returned now that Zelena is defeated and she tells him no but it doesn't matter because she won't need magic in New York. Hook looks on devastated as Emma and Henry go in to officially meet the newest member of their family.
Rumple apparently didn't intend of keeping his word to Belle because he shows up at the jail and kills Zelena with his dagger. He tells Zelena that he promised his son that his death would be avenged and Rumplestiltskin never breaks a deal. When he does this she turns to dust but then the pendant locked in Regina's cellar turns green and a wave of green smoke travels to the farmhouse and reenacts the time travel curse.
Is it possible that Rumple will revert back into being a villain next season? We'll have to see next week during the two-hour season finale where we have been promised to get a glimpse of the next big bad and where we're going next. And from the looks of the promo, there is definitely going to be some time traveling involved in the finale.
Twitter: @TheVRO
Facebook: Variety Radio Online
Tumblr: Variety Radio Online
//