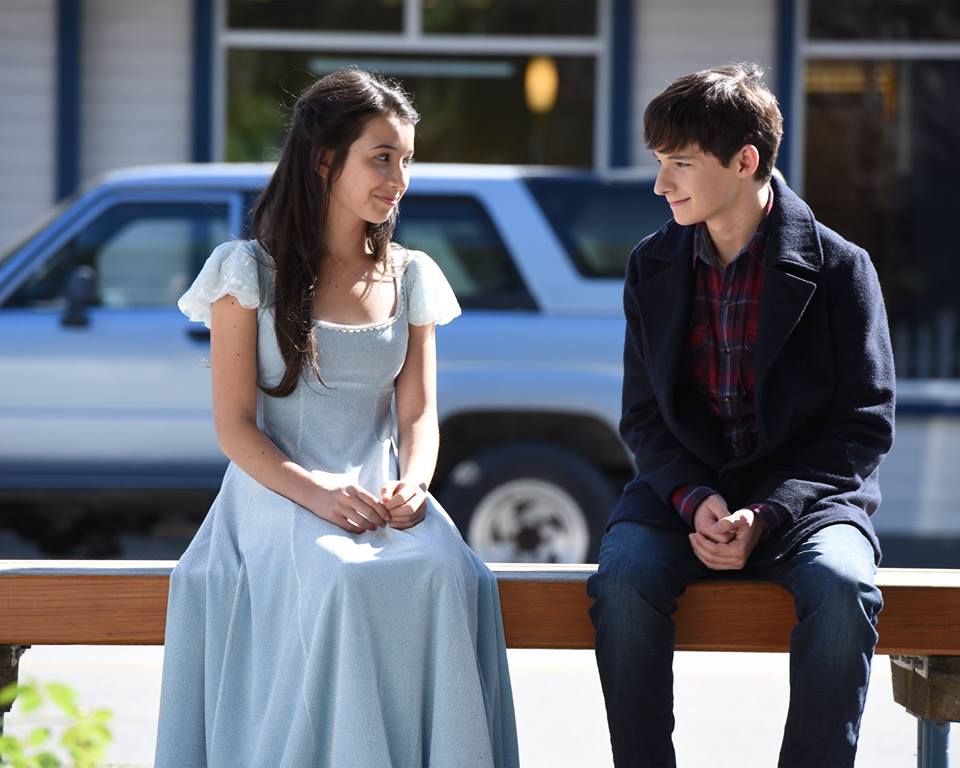 By: Emily Konopka
It was heart break city this week on Once Upon a Time. Starting off a long time ago in Camelot. Merlin was trapped in his leafy prison thanks to a masked Dark One. Merlin weeps for the only woman he ever loved, who he blames the Dark One for destroying. The Dark One uses the tears shed for his beloved to trap him. Flash forward to Emma in Camelot, who uses a dream catcher at the foot of the tree to watch the events unfold. Now that she knows how Merlin was trapped in the tree she has an idea of how she'll be able to get him out. Aside from learning how Merlin was trapped, Emma was somehow able to see that Arthur tricked Mary Margaret and David.
Regina is leading the Charmings to where she hid the dagger when Emma intercepts them. She warns Regina that her parents have been tricked and Arthur is not to be trusted. So it's up to Team Henry's Moms to figure out how to free Merlin. When Emma tells Regina how the sorcerer was trapped she gets inspired. A tear of lost love will surely break the spell. Regina volunteers to relive Daniel's death via dream catcher so they can acquire said tear. Emma has obviously only read about Regina's heartbreak, so seeing what Cora was capable of sends her through a loop. But let's not put that tear to waste ladies. Time to free Merlin, but first let's catch up with young Henry who continues to try to woo Violet.
Henry is hanging around the stables waiting on Violet to return when he meets daddy dearest for the first time. Henry happens to be trying his had at handling a sword when he fumbles it right in front of Violet's dad. He insists Henry call him Sir Morgan, and that his daughter deserves someone who can be a true knight, not some wimpy writer. Anyone else think Henry should have pulled the 'hey I'm the son of the savior who is also the princess of the Enchanted forest so back off bro?' card? Would that be too much for a mere 13 year old to handle? Perhaps. Team mom gives Henry some advice, to be who he is, a mysterious guy from another land. He doesn't need to be like all of the other sword-wielding guys in Camelot, that won't make him stand out.
Henry takes their advice to heart and plans a sweet candlelit dinner at Granny's. He's even got some Netflix and chill, well minus the chill, planned. But before Henry can get past introducing Violet to the "carnival in a can" that is soda, poor kid gets his heart broken. Violet tells him that she likes him as just a friend. Poor kid. Welcome to your first heartbreak Henry. At least she didn't tell you she has an arranged marriage planned that would probably stink more. Henry heads off to find his moms who are hard at work trying to free Merlin before Arthur finds out what they're doing. Regina's tear was unsuccessful in triggering the counter spell, but when Henry walks up with fresh tears in his eyes, the poor lads heart break turns him into the hero he's always wanted to be. Arthur and his knights try to stop them but it is too late. Emma is already throwing some major magic towards the tree. Could the fact that one hand was producing a white stream and the other a black one be visual representation that Emma is still battling with light and dark sides of herself?
Now that Merlin is free he gets to tell Emma how much he's been anticipating her arrival, and how disappointed he is in Arthur. I was waiting for Emma to have an a-ha moment, but it appears she has yet to realize she's met Merlin before. First order of business after scolding Arthur is freeing the Charmings from their trance. In typical Charming fashion, the first thing David does when he comes to is look baffled that Merlin isn't some crusty old man. Proving he'll fit right it Merlin jabs back that being a tree is good for the skin. Killian asks the question on everyone's mind, can he really help free Emma from the Darkness. His answer is simple; as long as her heart is willing to part with the darkness it will be no problem.
Back in Storybrooke they decide they should throw a party, though the cause for celebration was a bit lost on me. From what I can tell it's mostly so Henry has an excuse to hang out with Violet, who is so NOT his girlfriend. But poor Violet is distraught over the fact that her horse ran away so she's not in the partying mood. Never fear because Henry has got a plan. He head over to Emma's new pad to let her know that Operation Cobra isn't finished. Emma agrees to help Henry find his girl's horse to prove that the Emma he knows is still in there somewhere. With some bail bonds person tricks they're able to track down the horse.
In reality Henry's plan was really just a way to distract Emma so Regina, Hook, Robin, and Belle could sneak into her basement. When they get past the secret door they see what Emma has been hiding. The first thing they notice is how similar Excalibur looks to the Dagger. Before they can do too much more digging Regina gets word from Henry that Emma is on her way back. But before they can leave the house, Hook notices one more thing.
They find a dream catcher, and Regina figures out that must be how Emma took all of their memories. Side note, this assumption is probably true because earlier in the episode dark Emma retreats to a room full of them and cries over a particular one, but whose could it be?
Back at the carnival Henry rides in on Violet's horse, showing up like a true hero. Killian and the Chartings let Arthur and Guinevere know Excalibur is now in Storybrooke. Arthur confirms that the sword and the dagger were forged together as one blade and reuniting them would mean you could snuff out all the dark magic in the world. But the bad part is, it can also be used to snuff out all the light magic. Which Killian deduces is what his girlfriend has planned.
Regina took a little dream catcher souvenir from Emma's house and decides to see whose memories are on the dream catcher she holds. At first she thinks they are Henry's, but it soon becomes clear that they are Violet's. Emma came to Violet before she could see Henry, and takes her heart! She tells Violet that she needs a fresh tear from someone who is heartbroken over a first love. She instructs Violet to break Henry's heart and Henry walks in just in time to get a slap in the face of betrayal.
When Emma swings by to see Henry Regina gives her a piece of her mind. Regina says that if she is the one standing on moral high ground, than Emma really has fallen far. Emma tries to justify ripping out Violet's heart with the fact that they were running out of time to free Merlin, which just confuses Regina. If they were successful in freeing Merlin, why is Emma still the Dark One? As Emma turns to leave she catches a glimpse of Henry who with a heartbroken look on his face shuts the curtains to his room.
And while all this craziness has been going on Merida has been hard at work trying to turn cowardly old Rumple into a brave hero. She is rather unsuccessful, until she takes a peek at the storybook and finds out what will really motivate him. Using the chipped cup as a motivator, she is finally able to pull one true act of bravery out of him; one down a whole lot more to go if he's going to face Emma.
Final thoughts:
Merida is quite possibly one of my favorite parts of this season so far. What I would give to have been on set during that scene. Imagine all the awesome Scottish-ness going on with Amy Manson and Robert Carlyle. Amazing.
When Emma cries, I cry. Slow clap for JMo, that dream catcher scene was beautifully done.
And hello Merlin! It's always a great day when another fine faced gentleman joins the ranks of Once Upon a Time.
And the not so subtle foreshadowing line of the week goes to miss Merida: "All a man needs is a sword and one good hand." If you follow filming spoilers like I do, you'll see how this is relevant.
So, what did you think of Dreamcatcher? Hit me up on Twitter: @emkonopka or on Tumblr I'd love to chat with you about where the show's going, theories you have, etc.
Twitter: @TheVRO
Facebook: Variety Radio Online
Tumblr: Variety Radio Online
//