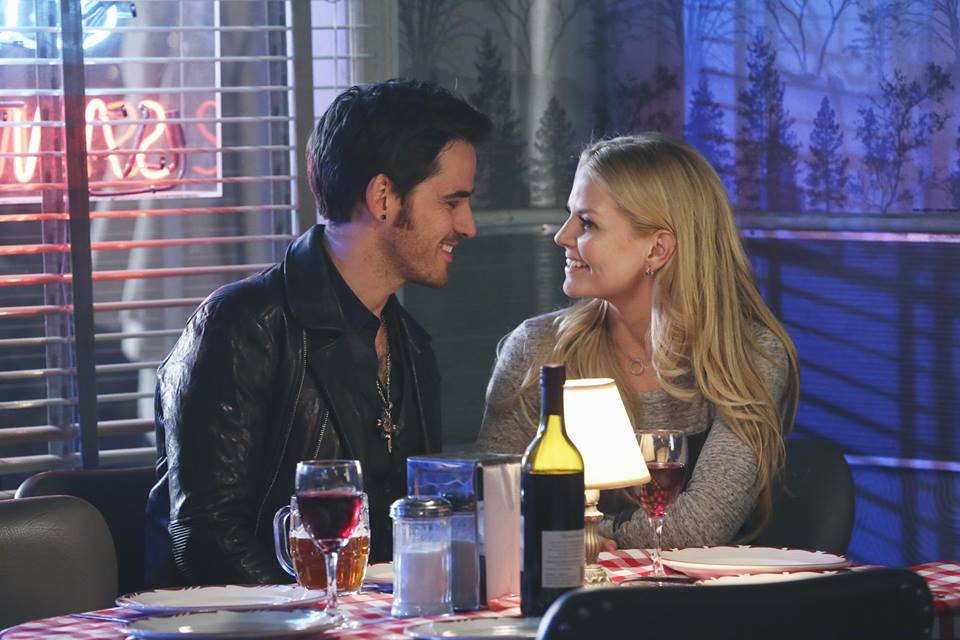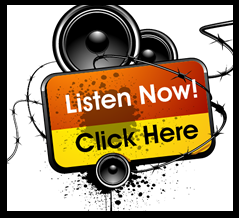 by: Emily Konopka
Hello Oncers! It's been a long three months but it's time to get back to business. In the midseason premiere Rumple rounds up a trio of famous Disney Villains. The residents of Storybrooke enjoy a few moments of normalcy, but when an evil beast descends on the town Regina, for once, is not the target.
Right off the bat we get our formal introduction to the Queen's of Darkness. The Dark One summons Ursula and Cruella to Maleficent's castle. He tells them he needs their help to ensure the villains get their happy endings. (Any Disney fans catch that Cruella's magic is an ode to her green cigarette smoke from the animated movie? Love it!)
As the opening credits roll, the residents of Storybrooke are happily going through their every day routines. Who knew Henry still went to school? And Mary Margaret is still a teacher? Guess when there are no evil villains or beasts lurking around people can resume their lives. Which includes Emma meeting her boyfriend Killian for some coffee and a morning stroll.
Meanwhile in New York, Rumplestiltskin is shacking up with Ursula, the aquarium janitor, eating her ramen while waiting for the opportune moment to round up the rest of the evil gang and head back to Storybrooke. First stop, Cruella de Vil, who is just as sassy and fabulous as we hoped she would be. In this life she's married to a Wall Street crook, and Rumple and Ursula swoop in right as her hubby is getting carted off to the big house. Cruella's in for Villain Road Trip 2015, but first these two evil ladies need their fast food fix. Seeing three villains waiting in Cruella's iconic car at the drive through goes down as one of the funniest moments to date on Once Upon a Time.
One thing that hasn't gone back to normal in Storybrooke is that the fairies are still trapped in the sorcerer's hat. Hook isn't too happy about that, but Belle assures him that she's reached out to some of the brightest minds in the world and they're going to translate the spell needed to free them. Our centuries old pirate is a little wary of the "magic boxes", but the power of the Internet comes through in the end.
It seems that Hook isn't the only one who has strengthened a friendship with a former enemy in the last six weeks. Emma and Regina are Storybrooke's newest gal pals and Operation Mongoose is in full swing. Emma is determined that Regina will find her happy ending, but first they've got some business to take care of involving a hat and some fairies.
When the fairies are successfully freed from the hat what else would the town do but throw a party at Granny's? Emma tries to get her boyfriend to join her at the festivities to buckle some swash, or you know whatever it is that pirates turned heroes do. Hook, however, is feeling a bit down and out about the things he's done. Emma lets him know that it wasn't really him, and no one is going to blame him for it. He's got another check in the hero column in her eyes.
Back in the Enchanted Forest, Rumple brings his new friends to the heart of the mountains where the dark curse is hidden. He needs a special skill from each lady to retrieve it: Cruella's magical powers of persuasion, Maleficent's specialty with dragons, and Ursula's cephalopod arms. But the joke's on them. Enter the Chernabog, a magical bat like creature that seeks to devour people whose hearts have the greatest potential for darkness. Leave it to Rumple to leave three pieces of bait in his place. However these badass ladies find it in themselves to work together to escape the beast. Girl power!
In Storybrooke, the same winged beast is tearing through the streets because it was trapped in the sorcerer's hat with the fairies. Problem is they can't retrap it in the hat, so it's up to the magic of the Savior and the Queen (the Evil is silent now) to save the day. However their magic is only enough to stun the Chernabog, luckily for them they get a little phone call from a certain squid and her dog loving companion. They are requesting access to Storybrooke under the pretense they've turned over a new leaf and they've heard it through the grapevine that Storybrooke is a place where villains can get a second chance. When they learn the Chernaborg is tearing up the streets they inform Emma and Regina just what it is searching for.
Regina is convinced that the beast is seeking her heart, but Emma has a plan. If they can get the beast to the town line they can defeat it by casting it into the real world where no magic exists. Regina and Emma make a break for the town line in the yellow bug, but when the car is attacked, Regina poofs herself from the car to draw the danger away from Emma. But, plot twist, the beast continues to attack Emma! She manages to fling it off the car over the town line. Snow and Charming, who have been quite silent this episode, rush to the town line to check on their daughter. But before they leave they have a very concerning conversation, hinting that they'll have something to hide if Cruella and Ursula make it to Storybrooke. To the disapproval of her parents, who are normally willing to give second chances, Emma decides they should let Cruella and Ursula cross over the town line.
Later that night the newest residents of Storybrooke come back to retrieve their traveling partner. Now that Rumple is back in Storybrooke, it's time to retrieve the last member of their villains club, Maleficent. Cruella and Ursula are to continue convincing the heroes they've turned a new leaf while Rumple works behind the scenes, but they're unsure of what Rumple can do from background. As it turns out, he was the mysterious linguistics professor from Oxford who translated the spell for Belle. So, if he managed to do that from miles away with no magic, imagine what he can do now. There's one more problem however, Regina. Her heart attracted the Chernabog stronger than any of them did when they faced it in the past, but they're wrong. Rumple informs them Regina isn't the one with the most potential for darkness in her heart, it's Emma. Dun, dun, dun!
And finally if that wasn't enough for you, when Snow and Charming don't show up for their double date/family dinner Emma and Hook wonder where they could be. The answer is meeting in the forest with Cruella and Ursula. The prince and princess have a few ground rules for allowing them to stay in Storybrooke. No one is to mention anything about what happened between them in the Enchanted Forest. If they do Snow will save Regina the trouble and rip out their hearts herself. Oh snap! What kind of shenanigans did you four get in to?! It's only a matter of time before we find out!
So, what did you think of the episode? Let me know on twitter (@xemilyxmariex) and don't forget to tune in Monday nights at 9/8c to @TheVRO to hear me and Raechel (@RaechelEP) chat about the episode.
Twitter: @TheVRO
Facebook: Variety Radio Online
Tumblr: Variety Radio Online
//