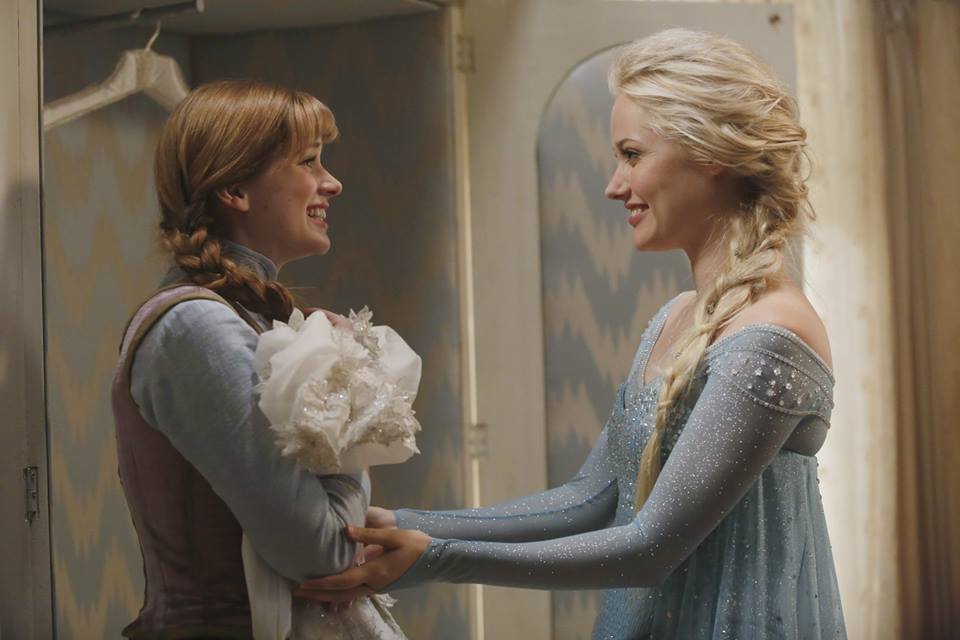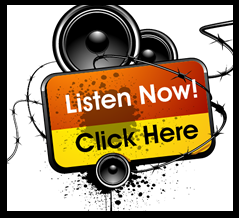 by: Emily Konopka
Once Upon a Time made it's chilling return last night, and my heart was anything but frozen!
So here's how the world of Arendelle fell into the Once Upon a time universe:
The hour opened with a flashback to the night Anna and Elsa's parents died. We see their mother writing a note, in hopes that it will make it home to them. She tells her husband that it is the only thing that can save them. I'm sure this note will become very important later on. Jump ahead five years Elsa has a special pre-nuptial surprise for Anna, their mother's wedding dress. The dress isn't the only thing of their mother's that Elsa finds. She happens to find their mother's diary, which reveals some shocking news.
The former king and queen weren't on a diplomatic mission when they died; they were on their way to find something to stop Elsa's magic. Elsa blames herself for her parents' deaths, but Anna is determined to prove that there is more to the story. She decides a visit to her future in-laws is what will help her do that. The sisters pay a visit to Grand Pabbie, and all he knows is that they were headed for a place called Misthaven. Anna insists that they travel to this realm to find out what their parents were looking for, but Elsa says she can't leave the kingdom.
Later on, when Elsa can't find her sister she seeks out her fiancé Kristoff, who is of course hanging out with his reindeer pal Sven. Elsa finds out that Anna bought passage on a ship to travel to Misthaven. She is worried for her sister since she knows nothing of this mysterious realm. Kristoff tells her that she probably knows it by another name, the Enchanted Forest.
Back in Storybrooke things pick up right where last season ended. Elsa wanders from the barn to the town line, leaving a trail of ice behind her. At Granny's, Regina is dealing with the news that Emma brought back Robin Hood's wife Marian. Emma tells Regina that she is sorry she caused her pain, but she isn't sorry that she saved a life. Robin brings Marian out to meet Regina, and tries to tell her that she isn't so bad. Marian realizes that Robin and Regina were together, which she understandably isn't too happy about. She can't seem to grasp why no one seems threatened by Regina's presence since she still views her as a monster.
Sleepy and Grumpy are driving home from the coronation party when Sleepy falls asleep at the wheel. As the car looses control it speeds towards Elsa on the road. Frightened, she blasts her ice magic at the car to stop it.
Robin finds Regina to apologizes for the things that Marian said, but Regina says he doesn't need to because the things that she said were true. Sadly for Regina even though Robin admits to loving her, he says that he must honor the vows he made to Marian, no pun intended. Poor Regina is obviously upset, but channels that emotion the way she always does. She decides she needs to find a way to get rid of Marian, and she needs a special someone to help her do that…Mr. Magic Mirror himself, Sidney Glass.
The newlywed Mr. and Mrs. Gold are ready to celebrate their honeymoon. As they tour the estate Belle found for them to stay in, Rumple suggests that they should share their first dance. He snaps his fingers and they're instantly dressed exactly like the classic scene from Beauty and the Beast. They even share their dance to the iconic tune. Got to love those Disney Easter eggs they throw us every once in a while.
On the other side of town, the Charming family is taking a stroll down Main Street. David mentions that maybe they should have named the baby Baelfire (I would have to agree Charming it's a much better name for a baby). Henry is concerned that his mother might have turned evil again. Emma and Snow discuss her love life and right on queue Emma's swashbuckling almost boyfriend (they're not Facebook official yet) appears and asks if Emma is avoiding him.
They take a sidebar from Snow, and Emma tells him that she isn't avoiding him; she's just dealing with some stuff. He tells her that since there is always a crisis she should still be living her life. As if they needed another crisis, Grumpy does what he does best and runs in telling everyone that they are once again under attack. As Grumpy gives everyone the scoop on his run in with Elsa, Emma spots her icy trail.
Regina has a plan on how she is going to get rid of Marian without drawing suspicion to herself. She wants to go back in time and kill Marian before Emma has the chance to save her. She needs Sidney's help since Marian is "so vanilla" she can't remember when she captured her.
Elsa's snow monster tears up Main Street, before heading into the forest. Emma, Hook, and Charming find Robin and crew at their camp right before the snow monster appears. With a cold blast of air the entire group is knocked out. Marian manages to stay conscious, but isn't able to fend off the monster. Luckily, Regina appears to save the day. A grateful Marian admits that maybe Regina isn't a monster, and Regina welcomes her to Storybrooke.
With the snow monster defeated Hook takes this opportunity to continue his conversation with Emma. She asks if he wants to go home and see what's on Netflix (I'm totally here for domestic Captain Swan), and even though he has no clue what that is he happily agrees. When Hook can sense her reluctance, she admits to him that he is right and she is avoiding him, because she feels guilty about Regina. Knowing it's more than that Hook tries to press for more information, but Emma responds by giving him a gentle kiss and asking him to be patient.
After all the commotion in the woods Emma goes to Regina's office (did anyone catch that awesome shot that paralleled Frozen?) and tries to get her to talk. She says that her work as the savior won't be done until everyone has their happy ending, Regina included. This gives Regina an idea. She isn't going to kill Marian, she is going to find the writer of the storybook and have him change the stories so that the villains get their happy endings…I can already see this turning out badly for everyone involved.
While Belle is asleep Rumple finds a very interesting object in the house, the sorcerer's hat. Does this mean Fantasia is coming to Once? Meanwhile, Elsa finds out that the pawn shop belongs to her captor and when she goes inside she finds Anna's necklace. She vows that she will find her sister.
Episode rating: B+
Next week Emma is in danger of freezing to death, and Anna befriends a charmingly familiar face when she arrives in the Enchanted Forest.
Twitter: @TheVRO
Facebook: Variety Radio Online
Tumblr: Variety Radio Online
//