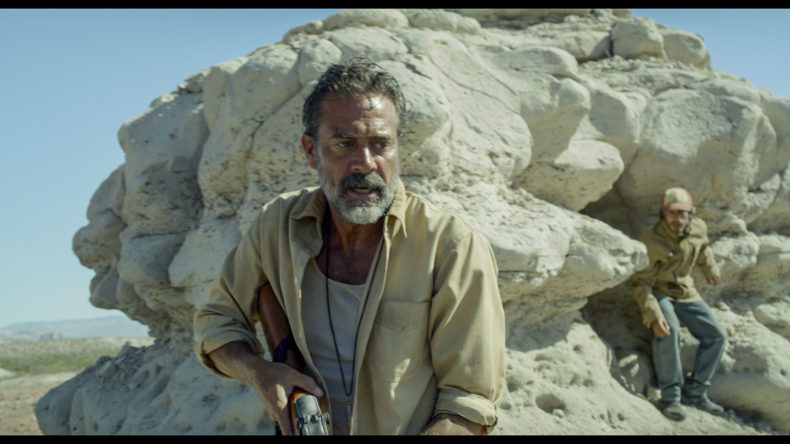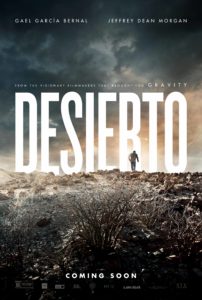 DESERT will Represent Mexico During the 2017 Academy Awards for the Foreign Language category.
From Jonás Cuarón and Alfonso Cuarón, the acclaimed filmmakers of Gravity , comes a unique, modern vision of terror. Desert is a visceral, heart-pounding suspense-thriller Packed with stress and suspense from start to finish, starring Gael Garcia Bernal ( The Motorcycle Diaries and Y Tu Mama Tambien ) and Jeffrey Dean Morgan ( Watchmen ).
What Begins as a hopeful journey to seek a better life Becomes a harrowing fight for survival and primal When a deranged, rifle-toting vigilante chases a group of unarmed men and women through the US-Mexican border treacherous. In the harsh, unforgiving desert terrain, the odds are stacked Firmly Against discover them as there's Continuously They nowhere to hide from the unrelenting, merciless killer.
Genre: Thriller
Cast: Gael García Bernal, Jeffrey Dean Morgan, Alondra
Gentleman
Director: Jonás Cuarón
Screenwriters: Jonás Cuarón and Matthew Garcia
Producers: Jonas Cuaron, Alfonso Cuarón, Carlos Cuaron,
Alex Garcia, CHARLES GILLIBERT
Release date: October 14, 2016