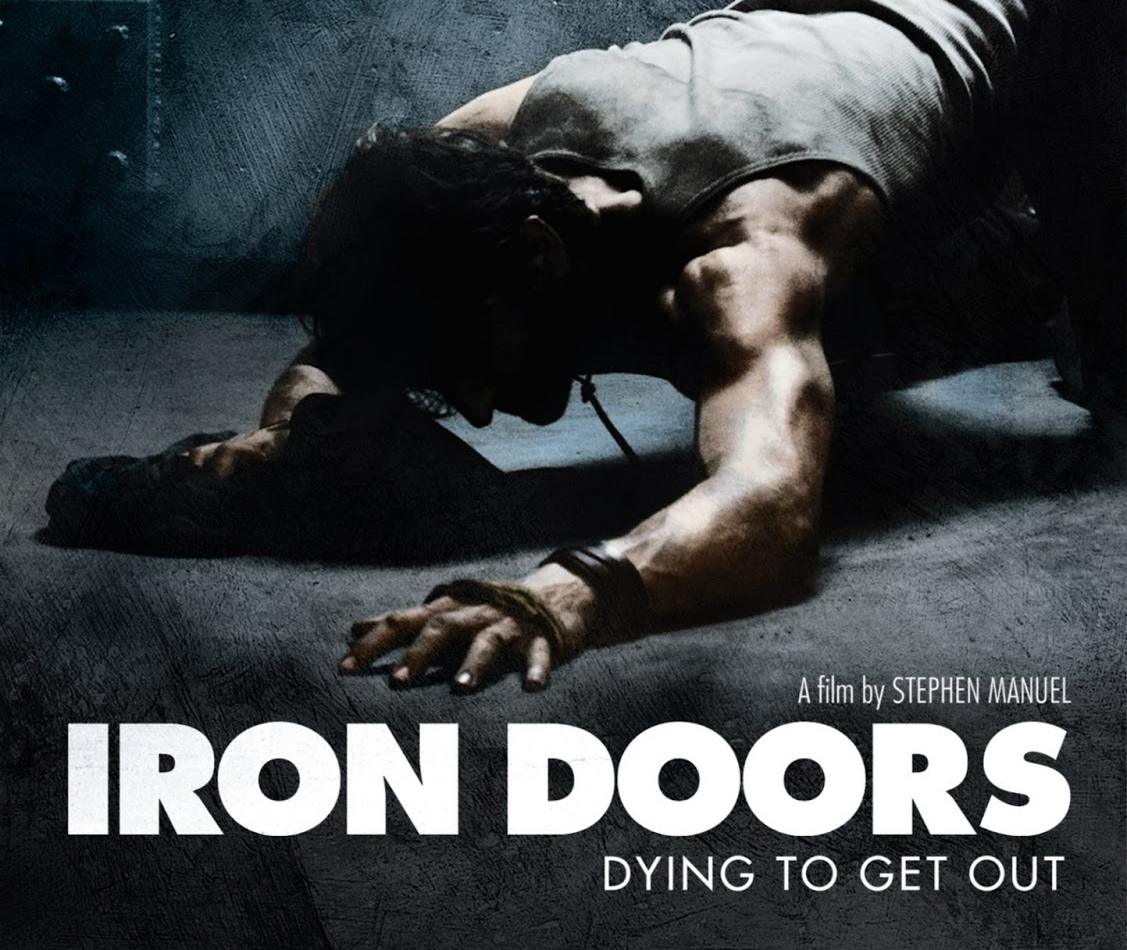 (SPOILERS) I checked out another movie…
Fans of claustrophobic, single location thrillers such as Cube, Saw and Buried are in for a real treat this month when Stephen Manuel's multi award winning IRON DOORS is released on DVD and VOD in UK by Warwick Films with a street date of January 19th 2015.
As you can see – IRON DOORS had a UK release back in January. I know, I know…I'm late. HEY. I've got a 6 month old now. (lol) Here's a little more on the movie…
Iron Doors premiered at Berlin Film Festival where it was snapped up by Jinga Films for worldwide sales. It went on to win Best Film at Haapsalu Film Festival, Best Actor for Axel Wedekind at Fantasporto and Best Cinematography at the European Independent Film Festival.
As you can see – it's won some stuff!! (lol) OK. What's the movie about?
Locked in a vault, a young investment banker faces a slow death from starvation. Who kidnapped him and why? How can he escape the concrete walls and massive iron door that confine him? His journey of self discovery has only just began and his fight for survival will teach him values in life he previously thought impossible.
Now…my thoughts on IRON DOORS?!
🙂 I liked the whole SAW feel it had. It really reminded me of that…but without all the blood and gore. The drinking of the piss – loved it! (lol) Film maker Stephen Manuel kept it real there. (lol) Watch the movie folks – it all makes perfect sense. I soooo be doing that if I were ever put in that situation. (lol) IRON DOORS definitely played with my emotions. Axel Wedekind who plays the main dude. Does a good job. In the beginning of the movie – I thought he was a douche. Quite annoying. But as the movie went on…I started feeling for the dude. I actually started feeling bad for him. (lol) His situation is just fucked up!!
🙁 Not a happy camper about the subtitles. I mean – 47 minutes into the movie – – then subtitles appear. I just wish we could have gotten them earlier. Watch the movie and you'll see what I'm talking about. (lol) Another thing that semi-bummed me out was – the "WHY?" Maybe a little hint. (lol)
– – – – – –
I give IRON DOORS… 3 out of 5 popcorns. Overall I liked it. Makes ya think…at least for me. There is some other 'stuff' that happens in the movie (not going to say, don't wanna give away) which makes ya think, "Yeah. Stephen is keeping it real." (lol) The ending. Thumbs Up dude. Thumbs up.