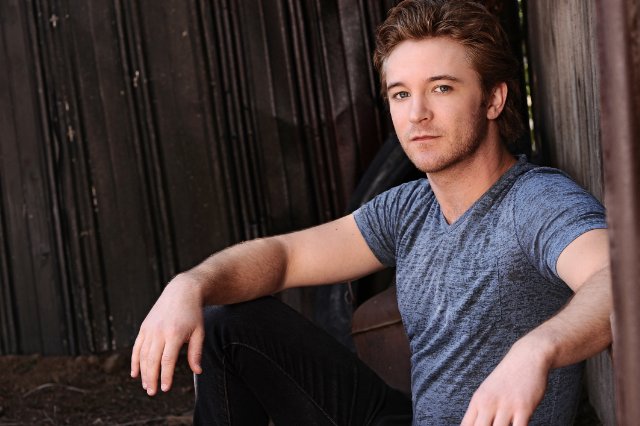 Michael Welch is honorary Chair for "Walk on The Horizon" an event to bring awareness, celebration and needed funds to the community for people with disabilities. This year's top fundraiser will get the opportunity to have dinner with Michael. So join us on Sunday, June 5, 2011 at California State University-Northridge.
Why do we walk? We walk to secure a brighter horizon for our children, grandchildren, families, siblings, aunts, uncles, friends, colleagues and our community. We are walking so that adults with developmental disabilities are embraced in our society and respected as valuable community members. We walk to show we care and to support of our friends and family. We walk to make a difference.
In its second year on the campus of California State University Northridge, the Walk on the Horizon continued to grow. The introduction of entertainment and celebrity involvement highlighted the growth of the 4th Annual Walk on the Horizon. This year featured an entertainment and media buzz not present in previous years, aided by the involvement of actor Michael Welch (Twilight, Joan of Arcadia) and former Olympian Rafer Johnson. Also providing entertainment excitement in 2011 were the Los Angeles Kings Girls and rock band Arrest My Sister. Top 2011 sponsors included Wells Fargo, Providence Health, Van Nuys Airport and World Unity Organization.
Total Participants = 301
Total Money Raised = $49,515
Michael Alan Welch (born July 25, 1987) is an American actor. He has portrayed the roles of Luke Girardi on the TV series Joan of Arcadia and Mike Newton in the 2008 film Twilight and its sequels New Moon, Eclipse and Breaking Dawn.
Welch began his acting career at the age of 10. Welch is close friends with his Joan of Arcadia co-star Aaron Himelstein, who played the recurring character Friedman on the series. He and Himelstein had known each other for several years but did not become good friends until the series began in 2003.
Welch appeared in the 1998 film Star Trek: Insurrection, as well as on the television series Malcolm in the Middle, The X-Files, 7th Heaven, Cold Case, Without a Trace, NCIS, Crossing Jordan, The Riches, and Birds of Prey. He also narrated the Carl Hiaasen book Flush for CD in 2006. One of his most acclaimed roles is as a teenage version of Colonel Jack O'Neill in the Stargate SG-1 episode "Fragile Balance". In 2008, Welch played Mike Newton in the film Twilight, based on the book by Stephenie Meyer. He reprised the role in the film's sequels, New Moon, Eclipse, and Breaking Dawn – Part 1 and 2. He stars also in the Indie thriller Unrequited under the direction from Jason Epperson.
Click HERE to hear this interview.
Twitter: @TheVRO
Facebook: Variety Radio Online
Tumblr: Variety Radio Online

VRO's New Moon November! Seeing New Moon is almost here. The VRO will be celebrating by bringing you interviews from the cast of New Moon. Starting off with Michael Welch. Michael plays Mike Newton in The Twilight Saga. Michael Welch, at 22, has already made a name for himself in the entertainment world. Michael (born […]