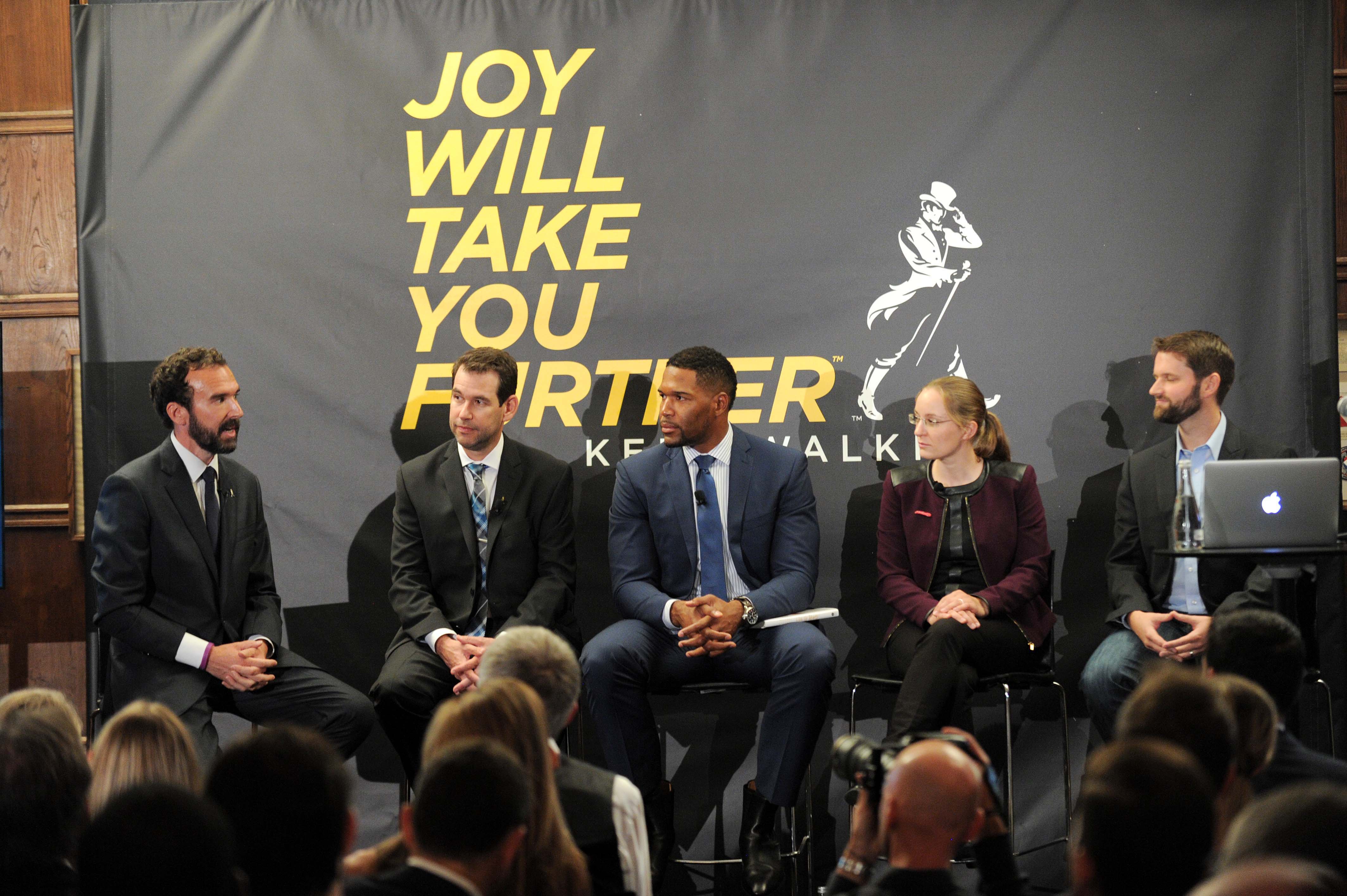 Scientists are now saying happiness is what leads to success, not the other way around. To back up that theory, notable names including NFL Hall of Famer Michael Stahan, inventor Eva Håkansson, Entourage creator Doug Ellin, and happiness expert Dr. Matt Killingsworth gathered at The Explorers Club in New York City on September 28 to share their personal stories. The event was part of Johnnie Walker's "Joy Will Take You Further" global campaign launch.
Håkansson revealed that she wanted to change the way people thought about electric vehicles and is now the fastest woman in the world on a motorcycle. Ellin saw the making of his hit HBO series as a "wish fulfillment" and Dr. Killingsworth says your approach to life is what will make you happy. Strahan, co-host of Live! With Kelly and Michael, wholly agreed.
"If your starting point is happiness, there is no limit to what you can achieve," he told journalists. "The turning point in my career was adopting a more positive outlook and reconnecting with the enjoyment of genuinely 'playing' the game. Making that decision gave me a new impetus and new energy."
For a more in depth look at the campaign, check out the video below.
Please enter the url to a YouTube video.
-Keisha Hatchett (@Keelime_)
Twitter: @TheVRO
Facebook: Variety Radio Online
Tumblr: Variety Radio Online
//