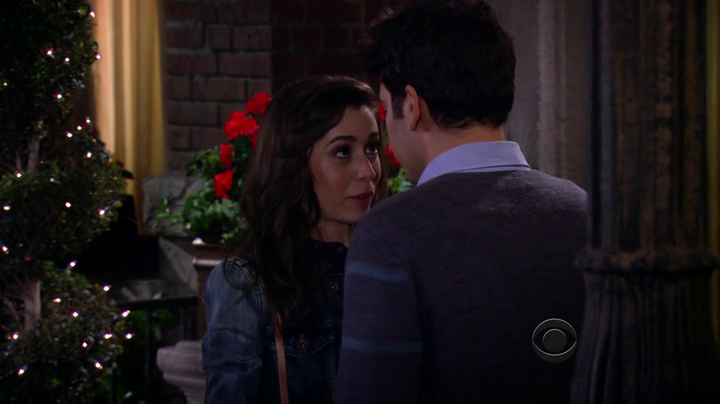 By: Shayla
How I Met Your Mother-"Gary Blauman" (S9E21)
This week's episode opens with a flash forward to 3 days after the wedding, where "The Mother" is waiting outside of her apartment for Ted to pick her up for a date. They hug and Ted tells her that he wants to try a "Scottish-Mexican fusion" restaurant, to which she seems hesitant. They head towards the restaurant and she tells him that him calling her so soon was surprising. As they get to the restaurant, they decide to eat elsewhere when they notice there is live music at the restaurant playing fusion music as well. As they decide to look for another place to eat, Ted says "let me tell you the tale of Gary Blauman".
The story shifts back to the day of the wedding as Robin is getting ready and her friend Gary Blauman stops by to wish her good luck and tell her that he can't wait to see her walk down the aisle. After he leaves, Robin panics and tells Marshall that she had no idea he was coming, and that it took them weeks to figure out their seating chart, so where would Gary sit? Marshall tells her that he's a seating chart master so he will take care of it for her.
Marshall finds Ted and tells him "code red!" as the seating chart for the entire wedding is a disaster. He tells Ted that first hey need to find a place for Gary before working on anything else. Ted says he hates that guy and launches into a story from several years prior.
Ted had read a book on Teddy Roosevelt and was on a kick about Roosevelt facts. While hosting a party at his apartment, a girl expressed interest in the same book, to which Ted mumbled that she was "a unicorn". While he began to talk to her, Gary Blauman interrupted the conversation and joined in for the entire night, refusing to give up. Ted and Gary battled that night for the girl's interest before Ted exploded in the morning and said "just pick one of us already". Ted says that since that day, he hasn't liked Gary.
Lily enters the room, "did you just say Gary Blauman"? She says that she loves that guy and tells a story from when she had been broken up with Marshall and listening obsessively to her breakup song (Fly by Sugar Ray). Lily reveals a partial butterfly tattoo and Ted asks why it's only half of a butterfly. She says that Gary saw her in the tattoo parlor and dragged her out. He had told her that her and Marshall would get back together and she reveals that she was going to get a little more than the butter, and shows a picture of Sugar Ray surrounded by butterflies. Lily says that they need to find Gary a seat at the wedding.
Ted's story is interrupted as "The Mother" pulls him behind a parked car to hide from her ex. He asks if they had a big fight, and she said more like "a big ring" and he asks if it was in the past year, to which she tells him it was on Saturday. Once the coast is clear, "The Mother" apologizes to Ted and tells him that she is in a weird place and that it is too soon for her to be dating. He offers to walk her home at least, which she says is fine and because she wants to hear the rest of his story.
Ted continues with his story as the group takes the issue to Barney to get the groom's advice. Barney reveals that he hates Gary after what he did to him. Barney tells them that he was at the bar and he had ordered some fries and the bartender asked Gary if he wanted anything, to which he replied he was "good thanks". Barney says, "But he was not good, thanks", and Lily asks "what did he take one of your fries?" Barney tells her it would have been fine if he had taken one fry but that Blauman took four fries and one of them was an "accidental curly", to which the boys all gasp. Lily asks why not just order curly fries but they tell her that regular fries with a few accidental curlyies is "the dream". Barney says that he doesn't want to be saying his vows and look down to see Gary Blauman, accidental curly fry stealer.
Billy Zabka enters the room and says that he hates to disagree with Ted, but that he just met Gary and he loves him. Gary recognized him for his poetry, which he never gets, and says "Gary Blauman rules". Barney's brother enters next and says "Did someone say Gary Blauman? I hate…that I once thought I loved that guy". To which, Lily sits down and says "this sounds good". James reveals that Gary was the guy he had an affair with and after his husband found out, his husband threw him out.
Realizing that Gary is gay leads Ted to wonder if all those years ago, Gary had been trying to win Ted, not the girl. No one else seems to believe this though. The group begins to argue and Marshall calls order, telling them to take a recess and then come back to decide. After Marshall calls them back in to give his decision, he tells them that Blauman has to stay because when the bride asks for something, she gets it.
As the gang prepare to find Blauman and tell him the good news, Barney says he saw him in the hallway and told him to leave. They all run out to try to stop Gary from leaving the wedding.
The story is again interrupted as Ted and "The Mother" arrive at her apartment. He leaves her, and states that if it had been years ago he would have given an embarrassing speech and scared her off but this time he didn't because he somehow knew it was all going to work out. She instead calls him back and asks him to at least finish his story.
Barney catches up to Gary and tells him to stay but Gary says no, and he tells James to stop blaming him for his decisions. He drives away and James asks Barney for his ring back, saying he "has some work to do". Barney says Blauman will cool off and they will see him again, but Marshall says that may not be true. At his own wedding he had people who meant a lot to him, but he hadn't seen most of them since the wedding.
Ted's voice-over tells us that as the years go by, sometimes you lose touch with people. He describes a few of the show's minor characters who we have seen through the years that he kept in touch with; Carl from the bar, Ranjit, Patrice, to name a few. Blauth returns and apologizes for storming off, returning to the wedding.
After finishing his story, Ted and "The Mother" kiss, in a parallel to the first kiss he missed with Robin, he kisses her and she asks him if he wants to walk around some more. He pauses and she asks what he's doing, to which he responds, "Remembering this".
Tune in next Monday, March 24th! Only one episode left before the finale!
Twitter: @TheVRO
Facebook: Variety Radio Online
Tumblr: Variety Radio Online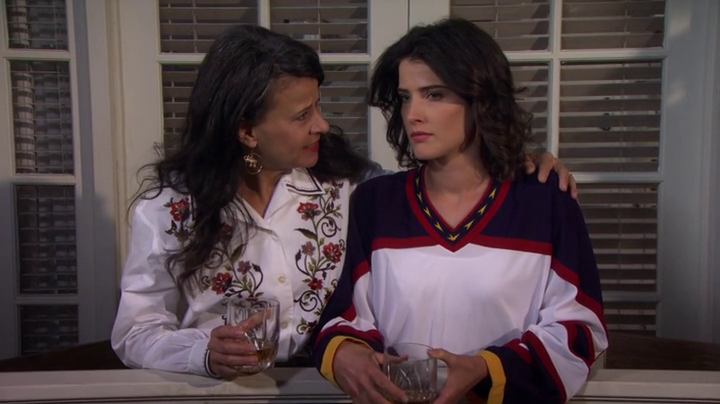 By: Shayla This week's episode takes place on Sunday at 2pm, only four hours before the wedding. Robin's mom surprises her by arriving for her wedding, having conquered her fear of flying enough to make it to the wedding. In a flashback scene, it shows her being restrained in her seat after opening open of […]
How I Met Your Mother-"Vesuvius" (S9E19) By: Shayla This week's episode starts with a flash-forward to the year 2024, where Ted and "the mother" are together at the Farhampton Inn where "The Mother" says this that the snowstorm outside is getting bad. Ted counters, saying that this is nothing, and beings to launch into a […]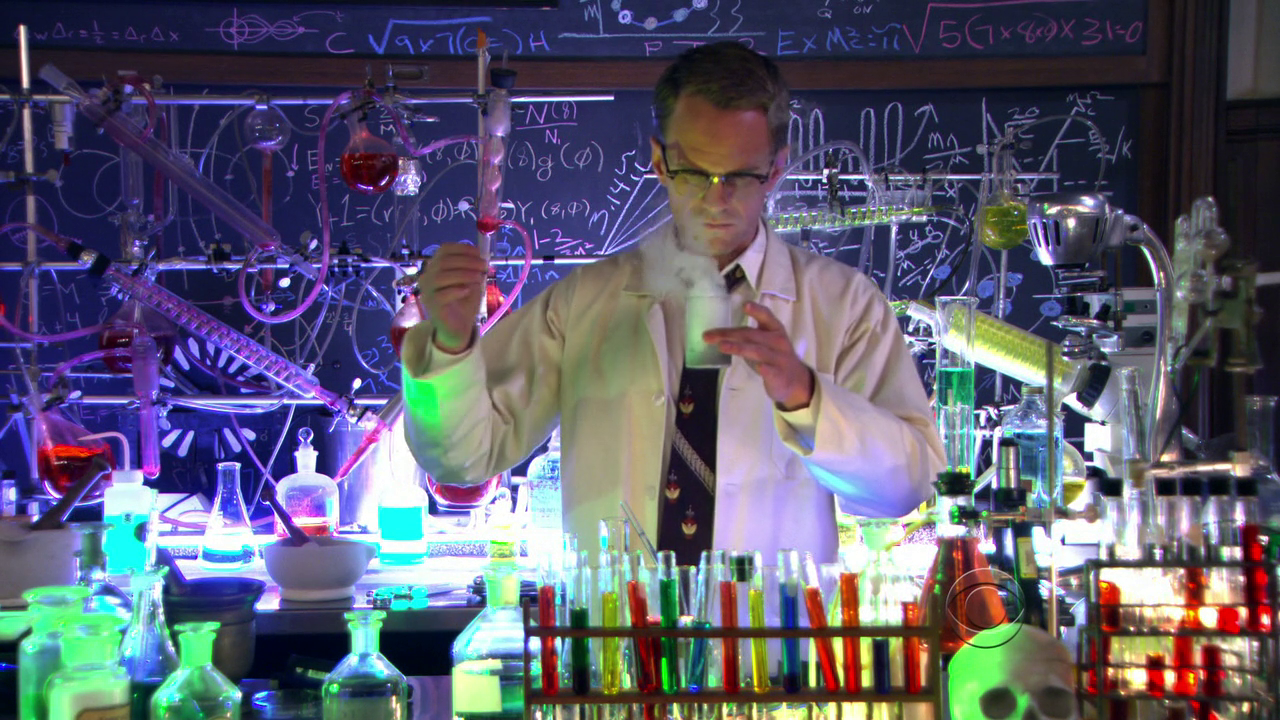 By: Shayla How I Met Your Mother-"Rally" (S9E18) With only a few episodes left before the season finale, the time is quickly ticking away at the clock, with this episode taking place on Sunday at 8am, only 10 hours before the wedding. Barney is hungover to the point of being completely incapacitated and it is […]