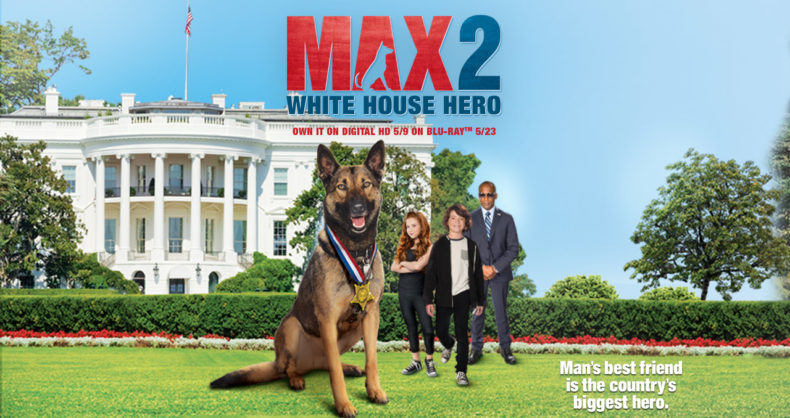 "Warner Bros. Home Entertainment provided me with a free copy of the Blu-ray for this Blog Post. The opinions I share are my own."
MA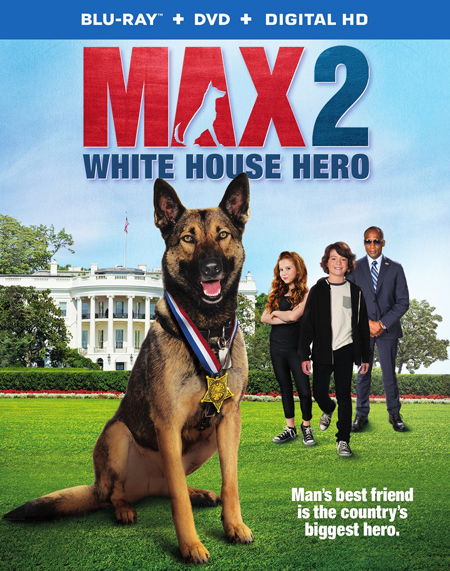 X 2: White House Hero
The All-New Original Movie Is Available on DVD, Blu-ray™ Combo Pack On May 23, 2017 & Digital HD Now.
Duty calls again, and our hero dog Max returns to action in "Max 2: White House Hero." His new assignment brings him to Washington, D.C. to serve on the U.S. president's Secret Service detail. When a foreign leader arrives with his precocious daughter Alex (Francesca Capaldi), tensions arise between both countries. First Son TJ (Zane Austin), along with Max and Alex, uncover a dangerous plot that puts both kids and both nations in jeopardy. A highly-sensitive mission will push Max's specialized skills, intelligence and loyalty to the test.
Visit the Max 2: White House Hero Website:
http://max-themovie.com/
Follow Max on Facebook:
https://www.facebook.com/MaxMovie
How To Enter This Giveaway
Play the Max 2: White House Hero RUN GAME and share your best time on with us on Twitter @TheVRO for a chance to win. Using the Tag #Max2WhiteHouseHero and #VarietyRadioOnline
To celebrate the release of Max 2: White House Hero, Click on the game screen via the app to jump over obstacles and make your best time.