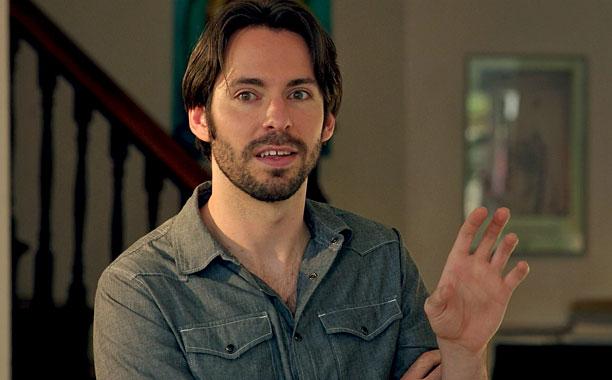 Today we'll be talking to Martin about his upcoming movie "6 Month Rule". Martin portrayed Bill Haverchuck on the short-lived NBC comedy-drama Freaks and Geeks (1999-2000) and Joel on the 2009 comedy-drama movie Adventureland. After Freaks and Geeks, Starr had a number of guest appearances and one-time roles on shows such as Ed, Mysterious Ways, Providence, King of the Hill, and Normal, Ohio. He had a small recurring role during the third season of Roswell as the character Monk. In 2002, Starr appeared in the films Stealing Harvard and Cheats. He also reunited with both Freaks and Geeks producer Judd Apatow and Freaks and Geeks co-star Seth Rogen when he made a guest appearance on Apatow's sitcom Undeclared in the episode "The Perfect Date."
In 2005, he appeared in the miniseries Revelations, the CBS sitcom How I Met Your Mother and the Apatow-produced Kicking & Screaming. Starr's most recent roles include Apatow's 2007 films Knocked Up and Superbad, as well as Good Dick, Adventureland, The Invention of Lying and the recently released A Good Old Fashioned Orgy.
Martin played Roman in the television show Party Down and stars in the new Adult Swim comedy NTSF:SD:SUV.
Variety Radio Online – – Bringing you all things Entertainment including News, Reviews and Interviews. Check out our website, like us on Facebook ,follow us on Twitter ,Tumblr and Instagram