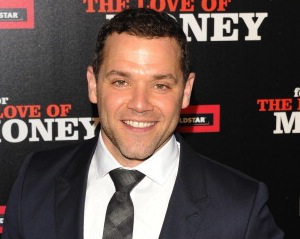 Joshua Bitton is most recognized for his work as J.P. Morgan, the hot-tempered, young Seargent from Brooklyn, in the HBO mini-series, The Pacific. He has recently guest starred on, Harry's Law, Unforgettable, The Mentalist, Justified and Necessary Roughness in roles ranging from a vocal gay activist trying to save his brother's life to a loveable but mentally disturbed, degenerate gambler, to an emotionally distraught war veteran from the south.
Josh plays the supporting role of a hard edged cop opposite Jon Seda in the Tom Hanks directed feature Larry Crowne and has a lead role as an upstanding and loyal Israeli family man in the feature For the Love of Money (Premieres in Los Angeles on June 5, 2012, Opens in Los Angeles an New York on June 8, 2012 and Premieres in Israel on June 25, 2012).
Josh has also been seen in 8 Mile, Stop/Loss, Lenexa 1 Mile, Without A Trace, NCIS, NCIS: Los Angeles, Detroit 187, Miami Medical, CSI:NY, as a man who believes he is Napoleon Bonaparte on The Job and a series regular on the Spike TV pilot, A.M.P.E.D.
Click HERE for the link