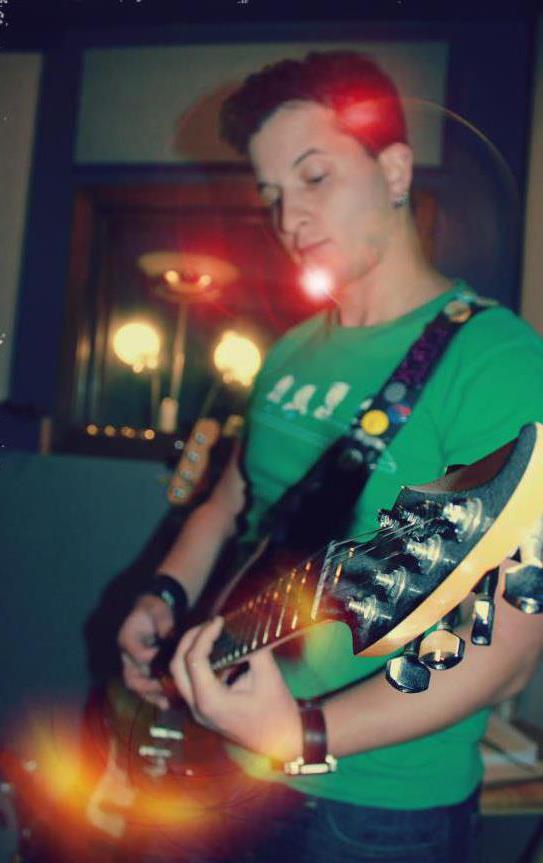 Jordan Pier from Leaving Richmond answers our 'Listeners Top Ten'! Visit www.leavingrichmond.com for more info on Jordan and Leaving Richmond.
1. Character you've played that you relate to the most? I have never really played any characters.
2. What would be your dream role? Not an actor.
3. Who was your first celebrity crush? Ariana Richards from Jurassic Park.
4. Current television show you can't miss? Boardwalk Empire
5. Movie you can watch hundred times? Saving Private Ryan
6. Song you play on repeat? The Messenger 2012 by Infected Mushroom.
7. What's your favorite author/book? Catcher in the Rye by JD Salinger.
8. Do you have a hobby? Lifting weights and running.
9. If you could have dinner with anyone (dead or alive) who would it be? Audie Murphy
10. One thing people would be surprised to learn about you? I am part cyborg
Bonus Question: In a Zombie Apocalypse, who would you want by your side? No one, people are a liability.

Leaving Richmond is an ambient/instrumental and electronic music project formed in New York, NY in 2007, now residing in Los Angeles.The music encompasses rich ambient soundscapes, emotional melodies and intricate acoustic and electric guitar work. All of the music is underscored by electronic production and grooves. The music is regularly streamed and broadcast worldwide and […]