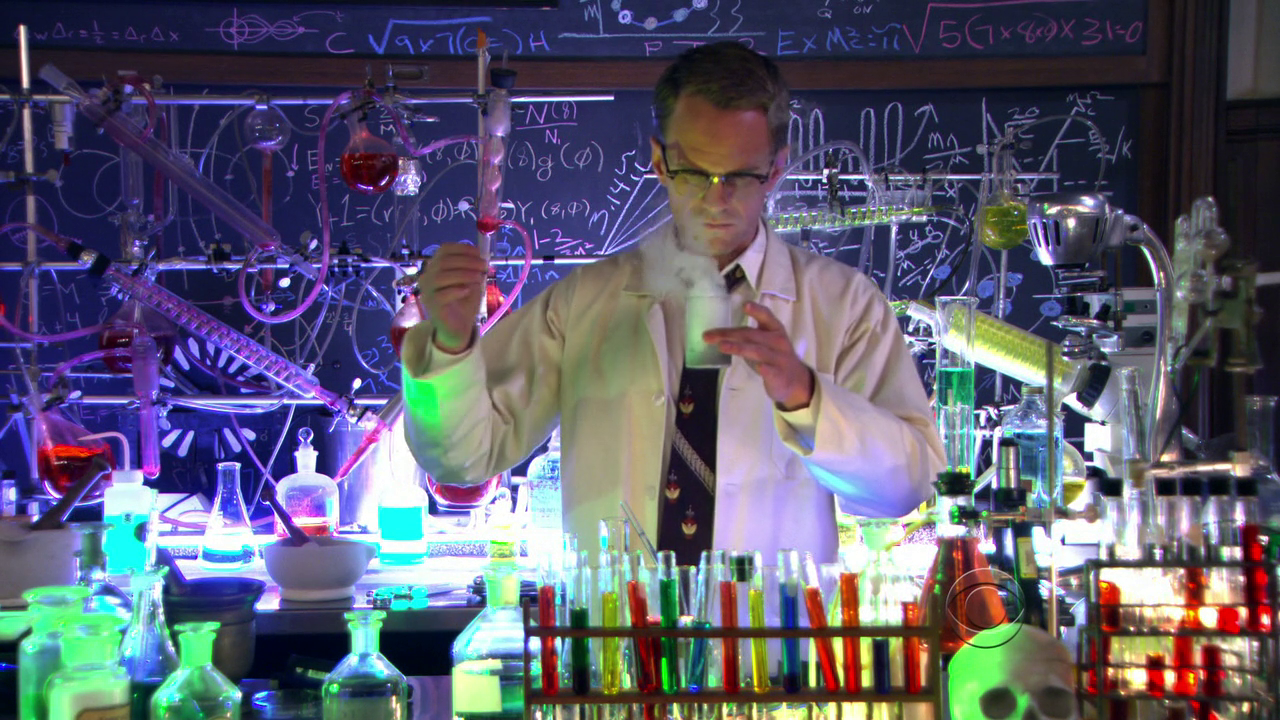 By: Shayla
How I Met Your Mother-"Rally" (S9E18)
With only a few episodes left before the season finale, the time is quickly ticking away at the clock, with this episode taking place on Sunday at 8am, only 10 hours before the wedding. Barney is hungover to the point of being completely incapacitated and it is up to his friends to revive him in two hours for his wedding photos.
Each member of the group takes turns offering suggestions, as well as recounting the times they too have been this drunk. Ted's first suggestion is a call-back to the season 5 episode "Say Cheese", where Barney's superpower is revealed to be that he never takes a bad picture. However, Ted's suggestion quickly fails and as Ted says, "Barney may be dead".
At that point, Marshall vows to never in his life get that drunk again, which as we soon learn, is a vow that is broken in the year 2020 as he runs for the New York State Supreme Court. As the show comes to a close, winding down its last few episodes, the flash-forward moments are just as important as many of the flash-backs and reminders of why these characters are so important.
With Barney remaining in his persistent hang-over coma, Ted realizes that Barney is the one who has always had the perfect hangover cure, "Stinsen's Hangover Fixer Elixer". In a quick, classic, Stinsen-story, Barney tells a tale of a distant relative inventing the hangover cure, in a story that Ted quickly points out is a rip-off of the Manhattan Project. Barney digresses, revealing several of the ingredients in his magical cure; funyons, tantrum soda. While skeptical, Ted still tries it and is surprised to find that it does in fact cure his hangover.
The rest of the gang are shown to have tried Barney's elixir, but yet he tells none of them what the secret ingredient is, which brings us back to the present-day issue. Without the secret ingredient, none of them know how to cure Barney's hangover within the next few hours. Ted suggest "Weekend at Barney's", point out that it's "the dream", which Robin immediately vetoes. Instead, Lily sends Ted and Marshall to the store to buy the hangover cure ingredients that they are aware of, while she and Robin attempt to drag Barney's body outside for some fresh air.
Several mishaps later (and most likely a concussion), Barney is back in the bed in the same state we found him in. Robin offers some suggestions, ways that her own father used to wake her sister up, of which included dunking Barney's head in ice water, watching a grizzly bear (ring-bear hint?), and threatening to cut his tie.
None of these tricks seem to work and Lily then states how she also vows to never get that drunk, which of course is shown to be a lie. In a flash-forward we see Lily and Marshall dropping their son off at college, their old alma mater Wesleyan, and then celebrating in a bar. Lily's son walks in on her and Marshall partying at a local bar and in a classic Lily turn-of-phrase, she says "you son of a me".
Meanwhile, Ted and Marshall continue their quest for the known ingredients of Barney's hangover cure. The last known ingredient that they need is grease, and so they ask the chef at the hotel. He tells them that they don't cook with grease, but Ted spots a tray full of bacon. The chef tells them that unless the tray of bacon is somehow eaten in the 10 minutes before breakfast ends, they aren't making any more bacon and the grease is immediately thrown out.
Ted, never having tried bacon before, steps up to the challenge after Marshall, "big fudge" declines. Upstairs, Lily and Robin are still trying to find a way to wake up Barney to get the secret ingredient from him to complete his hangover cure. Lily, in lieu of a long-standing fantasy of hers, suggests that she and Robin make out.
At this point, Robin vows to also never get that drunk again, which is shown to be broken in a few years when her and Barney wake up in the wrong hotel room in Barcelona. In an almost heart-stopping trick, a baby in the room cries and for a moment you almost believe the baby belongs to Barney and Robin. Of course, that is not the case, as an angry Spanish-speaking woman barges in and kicks them out.
Ted manages to finish the entire tray of bacon and acquires the much-needed bacon grease for Barney's hangover cure. Upstairs, Robin and Lily decide to try out the one thing they haven't tried yet; kissing in front of Barney.
This miraculously works, waking him up with a gasping breathe. Before passing out again, he tells them that there is no secret ingredient and that it is a lie. In a tender moment, when Lily asks him why he lied, Barney confesses, "I love you guys". This prompts them to realize that every time Barney gave them his hangover cure was when they were at their lowest points and needed to believe they could rally.
While the sentiment is nice, the gang realize they still have no way to rouse Barney, and as Marshall says, "Barney's a dead man". They all rally together and put together a story, telling Barney that they did "Weekend at Barney's", and all was fine (in reality, the photos were cancelled leaving Robin's father very angry).
In a touching end of episode moment, we get another glimpse at Ted's life with "the mother" in which he helps her rally after a hangover before their two children come bursting into the room. The little moments and snippets we see of the future are a great way to show us what happens with the gang, particularly as the show nears its end.
Tune in to How I Met Your Mother next Monday (March 3rd, 2014) as Barney has a melt-down over which suit to wear to the wedding, Lily and Robin fight, and the group watches a movie that has been forbidden by Ted.
Twitter: @TheVRO
Facebook: Variety Radio Online
Tumblr: Variety Radio Online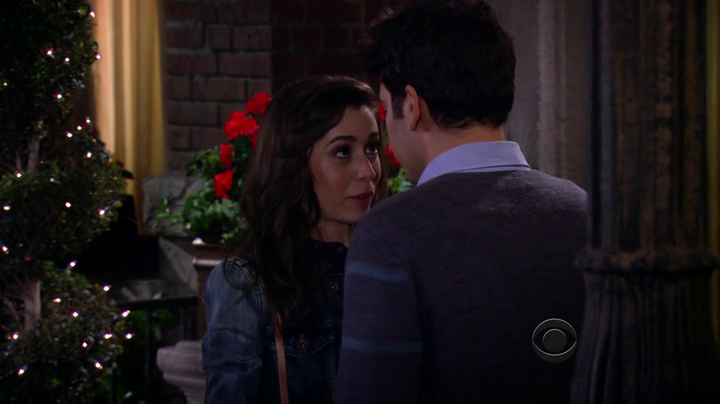 By: Shayla How I Met Your Mother-"Gary Blauman" (S9E21) This week's episode opens with a flash forward to 3 days after the wedding, where "The Mother" is waiting outside of her apartment for Ted to pick her up for a date. They hug and Ted tells her that he wants to try a "Scottish-Mexican fusion" […]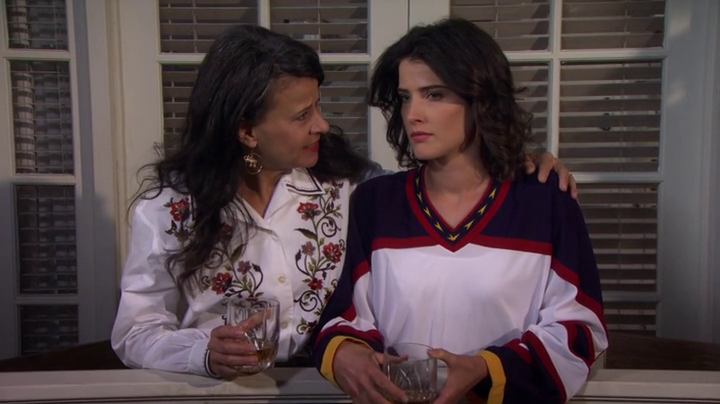 By: Shayla This week's episode takes place on Sunday at 2pm, only four hours before the wedding. Robin's mom surprises her by arriving for her wedding, having conquered her fear of flying enough to make it to the wedding. In a flashback scene, it shows her being restrained in her seat after opening open of […]
How I Met Your Mother-"Vesuvius" (S9E19) By: Shayla This week's episode starts with a flash-forward to the year 2024, where Ted and "the mother" are together at the Farhampton Inn where "The Mother" says this that the snowstorm outside is getting bad. Ted counters, saying that this is nothing, and beings to launch into a […]