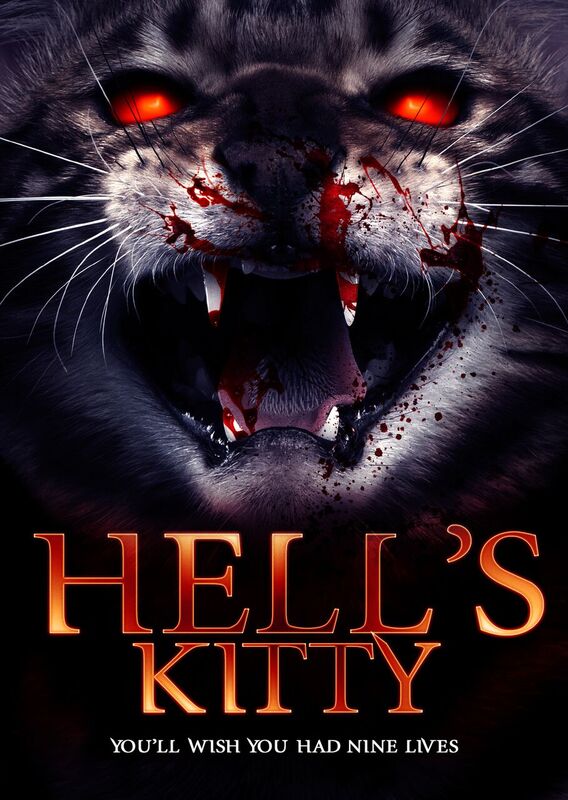 You'll wish you had nine lives. Hell's Kitty is a comedy horror series based on the true life events of Nick, a Hollywood writer, and Angel, his possessed and very possessive pussycat.
The movie begins as we meet Nick and Angel. He is struggling with his job and his relationships. Angel does not want to share her owner. Every relationship ends in a body Nick needs to clean up. As the story continues, we find out more about Nick's life and the people in it. Is Angel really possessed or is Nick losing his mind?
If you love horror comedies, this movie is worth the watch. It has an 80's B Horror feel to it. It not only references those movies, but also has characters named after classic horror characters. Hell's Kitty does not have a shortage of horror legends as well. It is outrageous in the best way!
Starring – Nicholas Tana, Doug Jones (The Shape of Water), Dale Midkiff (Pet Sematary), Michael Berryman (The Hills Have Eyes), Courtney Gains (The Children of The Corn), Lynn Lowry (Cat People), Kelli Maroni (Night of The Comet), Ashley C. Williams (The Human Centipede), Barbara Nedeljakova (Hostel), Adrienne Barbeau (The Fog), and John Franklin (The Addams Family).
Hell's Kitty will be available on VOD March 13th and DVD March 27th. Do not miss it!