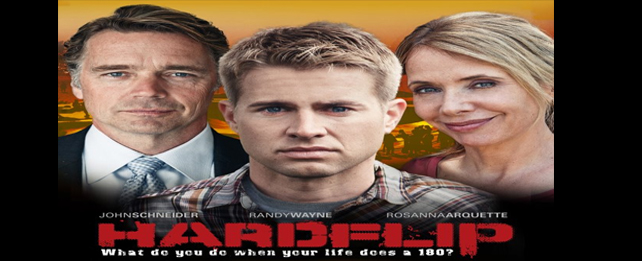 What happens when your life takes a hard flip?
Caleb Jones (Randy Wayne) believes nothing matters in life but becoming a professional skater. Life takes a hard flip when Caleb's month Beth (Rosanna Arquette) falls ill; Caleb is forced to deal with his mother's illness. Now, on his own Caleb sets out to find the father he never knew, a man named Jack (John Schneider). With the help from his only friend a homeless, street preacher name Ralph (Christopher Michael) who guides Caleb along his journey.
Hardflip hits theaters June 1st for more info on this movie check out their website HERE.