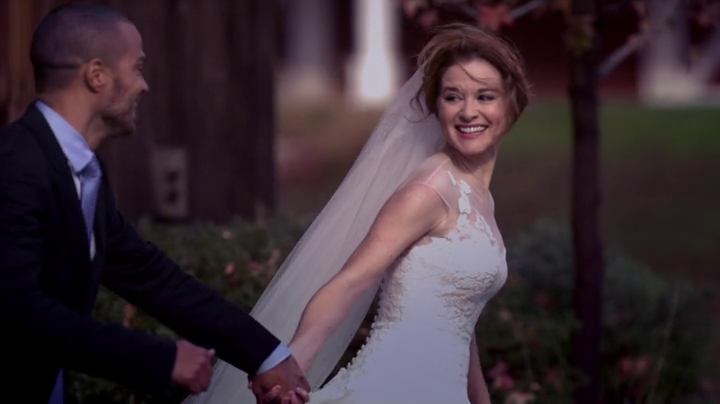 After a more than two month hiatus, Grey's Anatomy is back where we finally get the answers to the questions posed by the last episode, "Get Up, Stand Up," where Jackson confessed his love to April at her wedding to Matthew, and Shane botched his operation on Alex's father.
This episode opens in a fairy tale way, with Jackson and April running out of the church together, smiling and holding hands. However, this is short lived as April realizes the consequences of her actions and as Meredith's voice-over intro tells us "the epically good decisions and the epically bad ones look exactly the same when you're making them". The conclusion to this decision isn't revealed until the end of the episode, as the staff are shown to question the status of April and Avery's relationship. By all appearances, it seems as if they are broken up until we see in the finale scene that they are together, and Jackson proposed to her that night, not wanting to just "date".
Meredith and Derek struggle with the phone call he received last episode, asking him to work on a brain mapping project. Derek had decided to step back and let Meredith focus on her work while he spent more time at home and with their kids, but this proposal changes that. Meredith pretends to be happy for him, and he says that he has no choice but when he is finally confronted about it he admits the truth; he wants to do the project. This issue is not yet solved and we don't know how it will work out with Meredith focusing on her research and Derek on his, it again begs the question to be asked about being a great surgeon and a great parent, which has become Meredith's journey this whole season.
After a longer than usual fight between Meredith and Cristina, they seem to have finally patched up a lot of their differences in this episode. They operate together and begin to piece their friendship back together in a way that makes the show feel like it is more on track. Being one of the key relationships of the show, and one of few central female friendships on television, it feels great to see both of them mending things and beginning to be there for one another again. While they may not ever be each other's "person" again, it certainly feels better than the extreme odds we have seen them at this season. They are still on rocky ground, as Meredith points out when Cristina attempts to take Derek's side about his project for the president, but immediately retracts in order to keep up the peace between her and Mer.
Having left off with multiple people and relationships hanging in the balance, Callie and Arizona return to the argument and the problem that has been lurking in the shadows all season. Callie opens up more clearly about feeling like she is not the same person anymore and that their home is not her home anymore. Worrisome words for a couple having gone through so much turmoil (the amputation, cheating, etc). As we soon see, in the flash-forward of several weeks, they have decided to stay together and to buy a new house. While Arizona is excited and sure about this decision, Callie seems to have reservations, which we finally see her address as they meet to sign the paperwork for the house. Callie tells her that they weren't sure if they would even stay together a few weeks ago, and are now buying a house. Arizona explains that she sees a tire swing and a tree house instead of a hospital bed and a shower where she had to be dragged into when she first lost her leg. It's a symbol of hope, and as the voiceover stated at the start of the episode, "epically good decisions and epically bad ones look the same as you are making them," but hopefully in their case, this will be a good decision.
Along with the theme of good decisions and bad ones, Bailey and Ben finally have an actual conversation about his decision to move back to Seattle and leave his surgical internship program. This being a great source of their problems recently, Ben finally gets the chance to explain why he returned and to explain that he didn't drop out because he couldn't cut it; in fact he was the best. He becomes a resident, taking Brook's spot, and we see him adjusting to his new position. Bailey seems more relaxed and happy than we have seen her all season and it is a great resolution to their conflict so far this season.
As Ben tries to fit in with his slightly younger peers, the residents, they each deal with their own aftermath of the last episode. Ross is back after the board decided to reinstate him, against Hunt's wishes, and struggles with the overwhelming bias that Hunt has against him after Alex lets it slip that Cristina and Ross were sleeping together.
Ross, on too little sleep and guilt ridden over the death of Brooks, as well as his resistance to asking for help, caused mistakes in the operation on Alex's father. Alex doesn't just hold Ross accountable, but Cristina as well. Alex seems to deal well with his father's decline in health, calling his father's new family to see him. As his father gets worse, Alex also beings to lash out. In a confrontation with Ross, he tackles him to the ground and begins to hit him repeatedly until Meredith and Cristina pull them apart. Cristina patches up Ross and finally talks to him, letting him know that he has made mistakes but he has also made good decisions in the past as well. Alex remains by his father's side as he passes, lying to him and telling him that his family was coming to see him. Throughout the course of the entire show, Alex has had issues with his father and to see him finally able to forgive him and let him go was a good step in possibly seeing Alex able to truly take the next step in his life and close the door on some of his demons.
Meanwhile, Jo struggles with the newfound knowledge that Alex's emotional confession to her in the last episode was actually a marriage proposal. Seeing it as a sign of how he is handling his grief, rather than a confession of love, she tells him that she is not ready to get married.
Stephanie contemplates leaving the program after her humiliation at Kepner's wedding, but she is swayed. Instead, Leah convinces her to do something about it, because all of the residents have been wronged by their superiors and put in compromising situations due to personal conflicts.
A complaint is filed in HR, which leads Hunt to call a board meeting, in which he introduces a zero-tolerance rule with relationships between superiors and their subordinates unless they are already pre-existing.
Tune in next week, March 6th, to see what this new policy means for the hospital and the relationships in it.
Twitter: @TheVRO
Facebook: Variety Radio Online
Tumblr: Variety Radio Online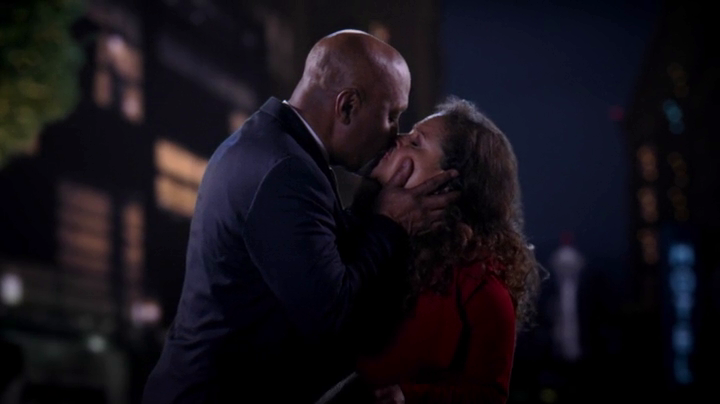 By: @stumbleine33 This week's episode opens on Bailey, Arizona, and Hunt telling Richard "happy birthday" but the sentiment quickly turns sour when Hunt tells him he needs to speak to him later about his surgical schedule, and then gives him a packet containing information about retirement. As the voice-over by Meredith states, the toughest part […]
This week's episode continues to show the after effects of the hospital's new "no tolerance" rule about dating between subordinates and superiors, as well as handles the results of the anonymous complaint, which as we learned last episode, was filed by Leah. While unpacking, Callie finds Arizona's old wheelie sneakers and Arizona tells her that […]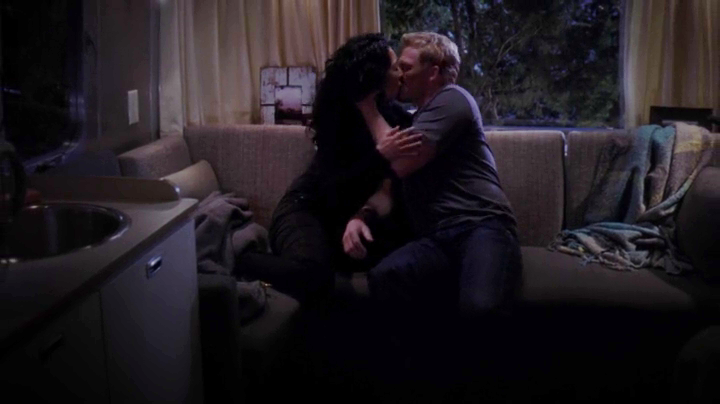 Grey's Anatomy – "You Got to Hide Your Love Away" (S10E14) By: Shayla This week's episode starts off with several of the show's couples in bed; Alex and Jo, Hunt and Emma. At the end of the last episode, Hunt and the rest of the board decided to make a ruling against hospital relationships between […]