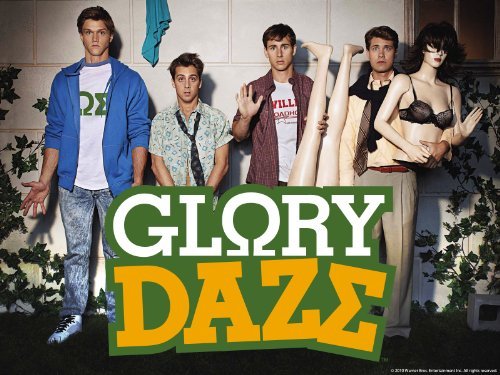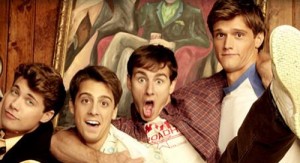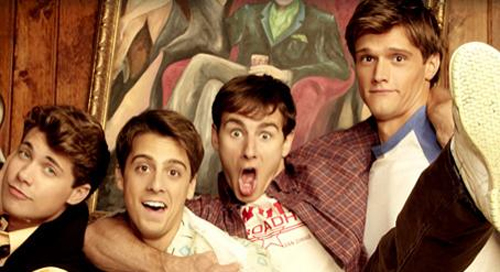 Our New Love Glory Daze! What's this show about?

It's the 1980s, and four freshman have just arrived on campus, ready to take on college life. Boy-next-door Joel, wannabe ladies man Eli, button-downed conservative Jason and handsome jock Brian soon find themselves drawn to the Omega Sig house, where their guide Mike Reno is ready to show them what fraternity life is all about. Glory Daze website
The finale is this Tuesday. We need all of you to head over to TBS.com to watch the first 9 episodes. Then on Tuesday 18th at 10pm EST on TBS watch the finale! We want a season 2 of Glory Daze and we need your help to get it. Tell everyone you to know to twitter, facebook, websites that Glory Daze is the show to watch!
If You love The VRO and all the other shows we talk about. PLEASE help us get a season 2 for Glory Daze!
Glory Daze on Twitter:
If @Glorydaze_tbs twitter gets 1,000 follow today 1/13/11 Drew Seeley will send out a 5 autographed pictures from his album. You have to be following @glorydaze_tbs and follow Glory Daze on Facebook to win!