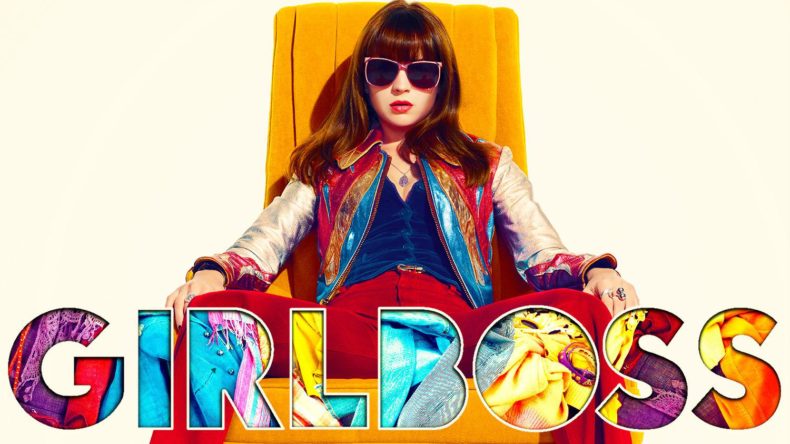 I'll be honest, some of the early reviews for Netflix's new series, GIRLBOSS, left me a little uninterested in even wanting to start the show. However, I figured what the heck? It can't be that bad. Two nights later and I finished my binge watch, and I was right – it wasn't that bad. Albeit, it wasn't spectacular or anything either. I hate to say it because I hate giving bad reviews, but it was mediocre at best.
Brief Synopsis:
This new Netflix original series is based off Sophia Amoruso's best-selling book, which is inspired by the rise of her multi-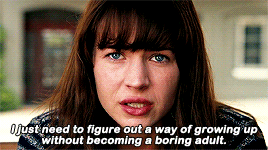 million-dollar vintage fashion business, Nasty Gal. The first season follows a 23-year-old Sophia (Britt Robertson) as she struggles to find her way in the world and make a successful name for herself. She wants to be able to sit around in her under-roos while simultaneously making money. Sophia is rebellious and has strong opinions about adulting – simply put, she's not for the whole suit and tie thing while having someone boss her around. Fighting against the system and her eye for vintage fashion inspires her start her own eBay business. She finds vintage clothes for a steal, spiffs them up, and sells them for double – maybe even triple – the price. It works for a while, but not without several struggles – in her personal and business life. Throughout the 13 episodes, we watch as Sophia goes from knowing hardly anything about business to becoming a savvy businesswoman with rave success.
My Opinion:
As I stated above, I find it mediocre at best. I found Sophia to be incredibly selfish (and a bit annoying at times), and she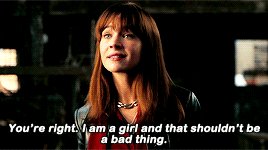 paid the price for that in some cases, but it's also how she got to be so successful. You have to be a little bit selfish to really get what you want out of life. While we did see some moments of growth – primarily when she was put in her place – I don't think we saw enough within the two-year time frame (yes, two years in 13 episodes).
However, there was one aspect that I really enjoyed, and that is the fact that the show, and Sophia herself, didn't revolve around a love interest. Did she have one? Yes, but that wasn't one of the primary focuses. Instead, the primary focus is Sophia taking on the world – as a female – by herself (with some help from her best friend). She's a strong, independent woman determined to make a success of herself in an unconventional way, which is something we don't really see too often. It was a nice change of pace.
If there is another season, I'm not sure I'll watch. Maybe, just to see where the story goes and if the writing is better. We'll see.
Image Credit: Independent , hilaryduffs