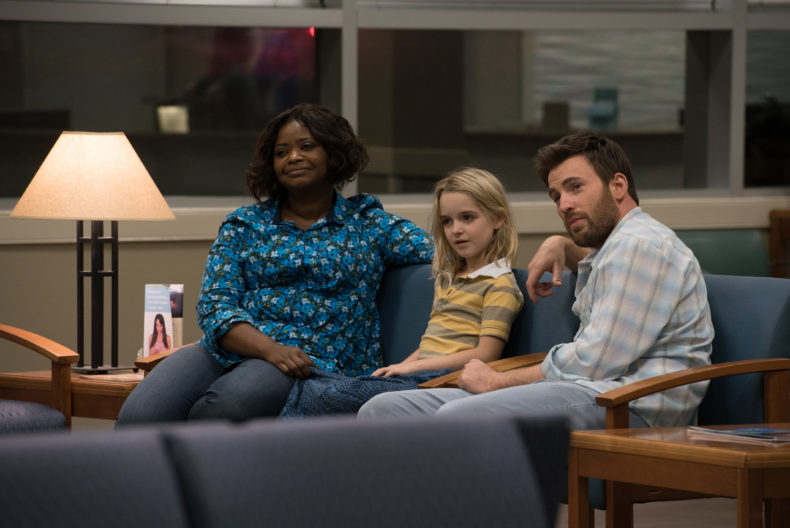 Overview
Synopsis:
Frank Adler (Chris Evans) is a single man raising his spirited young niece Mary (Mckenna Grace) in a coastal town in Florida. But Mary is a brilliant child prodigy and Frank's intention that she lead a normal life are thwarted when the seven-year-old's command of mathematics comes to the attention of his formidable mother Evelyn (Lindsay Duncan)—a wealthy Bostonian whose plans for her granddaughter threaten to separate Mary and Frank. As family tensions and disconnections flare, uncle and niece find support in Roberta (Octavia Spencer), their protective landlady and best friend, and Mary's teacher Bonnie (Jenny Slate), a young woman whose concern for her student soon develops into a relationship with her uncle as well.
Cast:
CHRIS EVANS, MCKENNA GRACE, LINDSAY DUNCAN, JENNY SLATE, OCTAVIA SPENCER
Website | Twitter | Facebook | Instagram | #GiftedMovie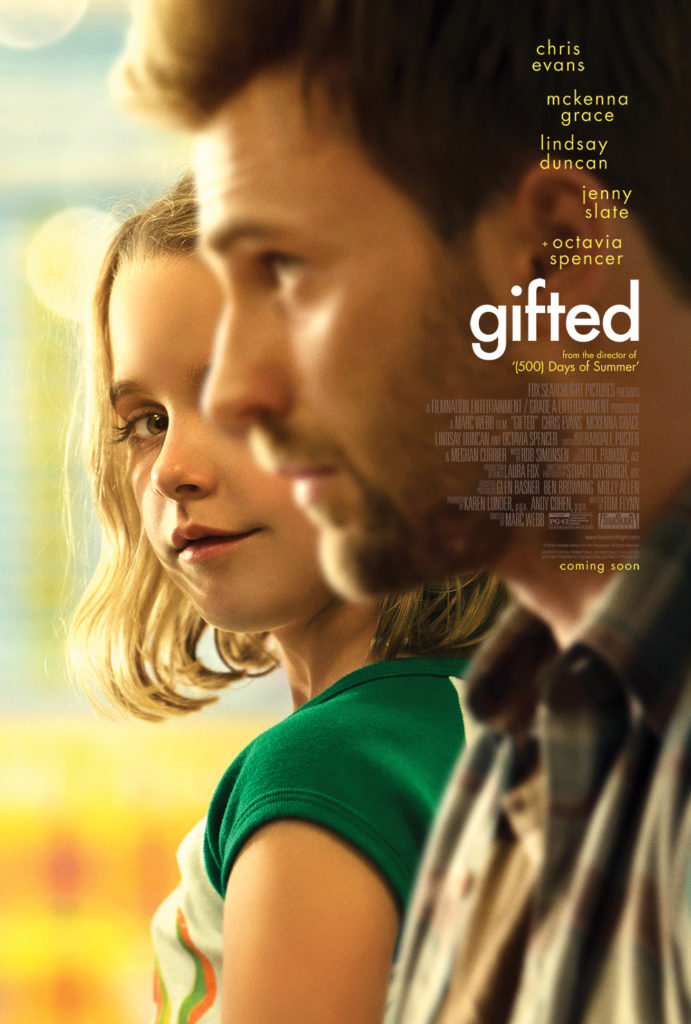 Fox Searchlight Pictures presents the drama GIFTED, starring Chris Evans (CAPTAIN AMERICA, SNOWPIERCER), Tony Award winner Lindsay Duncan (BIRDMAN, LE WEEKEND), Mckenna Grace (INDEPENDENCE DAY: RESURGENCE), Jenny Slate (OBVIOUS CHILD, "Parks and Recreation") and Academy Award winner Octavia Spencer (THE HELP, HIDDEN FIGURES). Marc Webb ((500) DAYS OF SUMMER, THE AMAZING SPIDER-MAN) directs from an original screenplay by Tom Flynn (WATCH IT). Karen Lunder, p.g.a., (ARRIVAL, THE FOUNDER) and Andy Cohen, p.g.a., (UNTRACEABLE) are producing and Glen Basner, Ben Browning and Molly Allen are executive producers.
GIFTED began its journey to the big screen when producer Karen Lunder, who has produced an assortment of films including ARRIVAL, remembers a conversation with producer Andy Cohen in which she asked: "What do you have that's great and different? What is the thing you're most excited about?' He sent me GIFTED. When I read the script, it had this timeless quality to it. It felt like the kind of movies I grew up watching: it was a throwback of sorts to films of the 70's and early 80's that weren't afraid to make you laugh and cry – that were both escapist and real."
Gifted: Love Your Pet Day
Gifted: KITCHEN
Gifted: National Pack Lunch Day

Variety Radio Online and I are really looking forward  to this movie. We adore this cast and directer Marc Webb is one of our favorite. Make sure you mark your calendar's and keep an eye out for all our news on Gifted. Directed By: Marc Webb Written By: Tom Flynn Produced By: Karen Lunder, Andy […]
I've been wanting to check this film out for a while now, so I was stoked to see it out on Netflix!! 'Before We Go' is the directorial debut of the ever-so-charming Chris Evans. This indie movie follows Nick (Chris Evans) and Brooke (Alice Eve) on a journey through New York City after Brooke's purse […]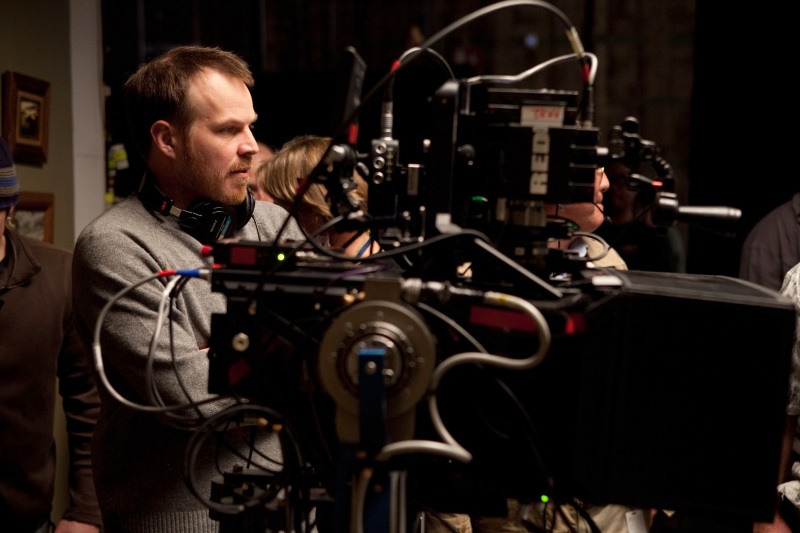 CHRIS EVANS, LINDSAY DUNCAN, MCKENNA GRACE, JENNY SLATE AND OCTAVIA SPENCER STAR IN "GIFTED" FOR FOX SEARCHLIGHT PICTURES MARC WEBB DIRECTING LOS ANGELES, CA, October 14, 2015 – Fox Searchlight Pictures President of Production Claudia Lewis announced that principal photography has started in Savannah and on Tybee Island, GA on the drama GIFTED, starring Chris […]