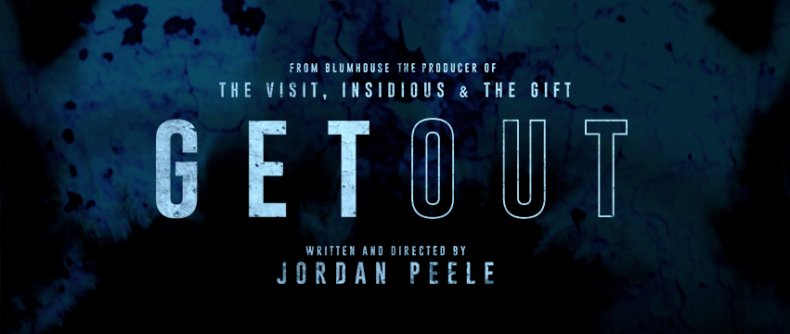 Overview
Synopsis:
In Universal Pictures' Get Out, a speculative thriller from Blumhouse (producers of The Visit, Insidious series and The Gift) and the mind of Jordan Peele, when a young African-American man visits his white girlfriend's family estate, he becomes ensnared in a more sinister real reason for the invitation.
Now that Chris (Daniel Kaluuya, Sicario) and his girlfriend, Rose (Allison Williams, Girls), have reached the meet-the-parents milestone of dating, she invites him for a weekend getaway upstate with Missy (Catherine Keener, Captain Phillips) and Dean (Bradley Whitford, The Cabin in the Woods).
Cast:
Daniel Kaluuya, Allison Williams, Bradley Whitford, Caleb Landry Jones and Catherine Keener
GET OUT – In Theaters February 24, 2017
Official Website | Facebook | Twitter | Instagram | #GetOut

"Get Out" is a horror film encased in a psychological thriller based on racism. Jordan Peele, the director, pens social commentary while entertaining an audience with this thriller.
The story is reminiscent of "Guess Who's Coming To Dinner" but with a much darker twist, as the protagonist (Chris) worries what his girlfriend's family will think of him (as he's black and she and her family are white). Things are not always as they seem, as he gets embroiled in the weekend full of creepy guests and even creepier happenings that make him question his perception of reality.

The most surprising element in "Get Out" is the dark humor, bringing a stark comic relief even as Chris sinks deeper into paranoia.

The film ends with one of the best lines of dialogue you could imagine, something I'm sure will earn a place in Famous Movie Quotes for a very long time.