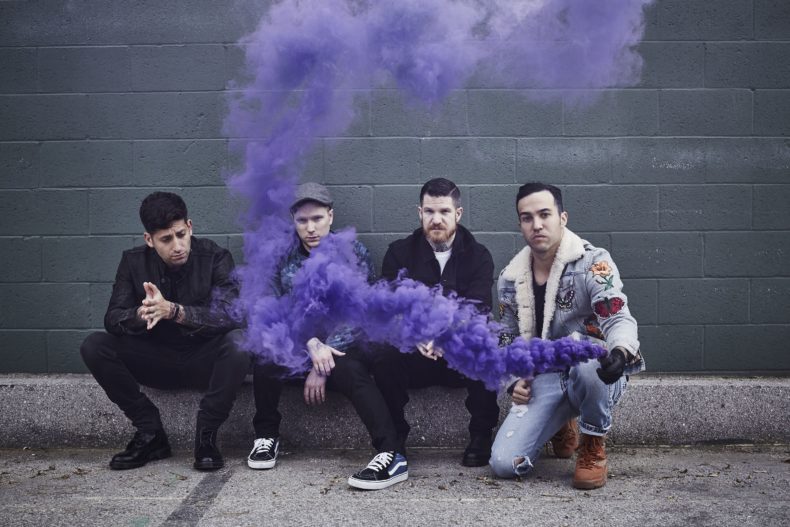 For well over a week, Fall Out Boy fans have been united in anticipation for some kind of special announcement. Originally, we were led to believe that the news was dropping last week. Instead, we were given a teaser and told to wait until April 28th for more information. However, the band moved up the announcement a day to fall on April 27th, which happens to be the birthday of Fall Out Boy lead singer and guitarist, Patrick Stump.
As soon as the teaser was released, Fall Out boy fans everywhere took to the internet to speculate. The general consensus was that the band would be announcing a new album. This would be the first new album since American Beauty/American Psycho was released in January of 2015. At exactly 12 pm EST on April 27th, Fall Out Boy confirmed these rumors and one-upped them simultaneously: not only would there be a new album, but a tour was already planned complete with tour dates and venues and the first single, and music video, from the new album was released.
Naturally, the group chat full of Fall Out Boy fans that I am a part of went insane. We rushed to listen to the new music, consumed by the lyrics and imagery that was presented to us. We were not expecting tour dates to be announced quite so soon, but it didn't matter to us: we were all determined to go. Fall Out Boy is offering a presale code to get early access to purchase tickets to the Mania Tour when you preorder a Mania Bundle from their webstore. I purchased mine and am now anxiously awaiting my shot at claiming tickets to my first Fall Out Boy show.
The single, titled "Young and Menace", seems to have brought about dissent in the Bandom. Everyone in my group chat, myself included, was instantly in love with the new sound. It was not until we checked in with fans online that we realized it was not everyone's cup of tea. Granted, the new song is very different in sound and concept. However, it is my belief that this is what makes it so special. From an interview with Pete Wentz, bassist and lyricist for the band, we know that the concept of the music video focuses on a child realizing that they were raised to believe that they were a monster. This child then realizes that no, in fact they are not a monster but the creatures raising the child are. So this child wanders into the world that we know, seemingly enamored with the idea of normalcy. It is then that the child realizes that the picturesque society we live in is not what it seems and that in fact, monsters can be human too. This concept seems to very well relate to the title of the album and was clearly a good choice for the first single release.
The music is jarring at first with many sounds culminating into one chaotic track while the lyrics speak of being consumed with madness, unbalance and confusion. As explained by a fellow fan, it actually provides a musical representation of what manic episodes can feel like inside of your mind. Have you ever felt so consumed by something to the point where you are questioning who you are and what you are doing? If so, Fall Out Boy's "Young and Menace" is likely a song you would enjoy.
Though not every fan seems to be on board with the new sounds, many of us are thrilled to hear a new take on music coming from the band. Whether you like it or not, Fall Out Boy is unapologetically claiming the musical scene once again and I could not be more excited to see what else they have in store for us.
You can view and listen to the music video for the new single, "Young and Menace" below:
Visit the band's website for more information on the new album, how to preorder it and how to get tickets for the new tour: