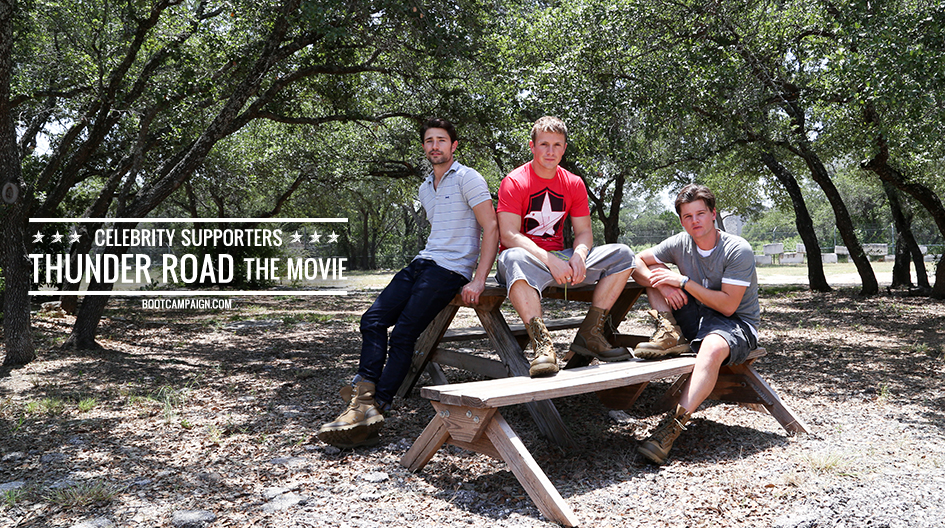 On September 27th, 2013 Variety Radio Online donated $5,000 to Thunder Road, with the help of a few listeners to get an Exclusive Private Hometown Screening of Thunder Road. Who wants to join us at the screening with the cast?
Cast:
Charlie Bewley (Twilight, The Vampire Diaries, Nashville)
Matt Dallas ( Kyle XY, Baby Daddy)
Steven Grayhm ( White Chicks, Smallville)
Please buy your tickets A.S.A.P as these tickets are going fast! (12 Left)
Tickets are $100.00 each. (we would use a PayPal button, but then tickets would be more)
WHAT DOES $100.00 GET YOU?
Seat at the screening
Photo with Charlie, Steve and Matt
After Party
Gift Basket
The Screening will take place in Atlanta, Georgia around December 2014 (Theater, Date, Time: TBD)
To purchase these exclusive tickets Contact Amy at amymccracken@thevro.com
About: THUNDER ROAD is the story of returning U.S. soldier SGT. CALVIN COLE (played by Steven) whom we meet in present day Detroit as a troubled veteran who suffers from PTSD (Post Traumatic Stress Disorder) and tbi (Traumatic Brain Injury) from multiple deployments to Iraq and Afghanistan. Initially resistant to the VA system COLE must find a way to assimilate back into civilian life before he ends up dead or in prison. Through his rekindled friendship with his estranged childhood friend PFC. DARRYL SPARKS (played by Matt) who he served on the "buddy system" with and his newly formed relationship with a doctor at the VA Medical Center, COLE finds redemption and salvation through sharing his captivating experience as a combat infantryman. The film also explores the psychological repercussions of war and seeks answers to the growing epidemic of PTSD and tbi in returning soldiers. THUNDER ROAD also shows the allied forces involvement in Operation Iraqi Freedom and Operation Enduring Freedom as we intertwine COLE's story with CPT. CHARLES RHODES (played by Charlie), a Sandhurst educated Captain of the British Army who we learn has crossed paths with COLE and SPARKS during their service in the middle east.