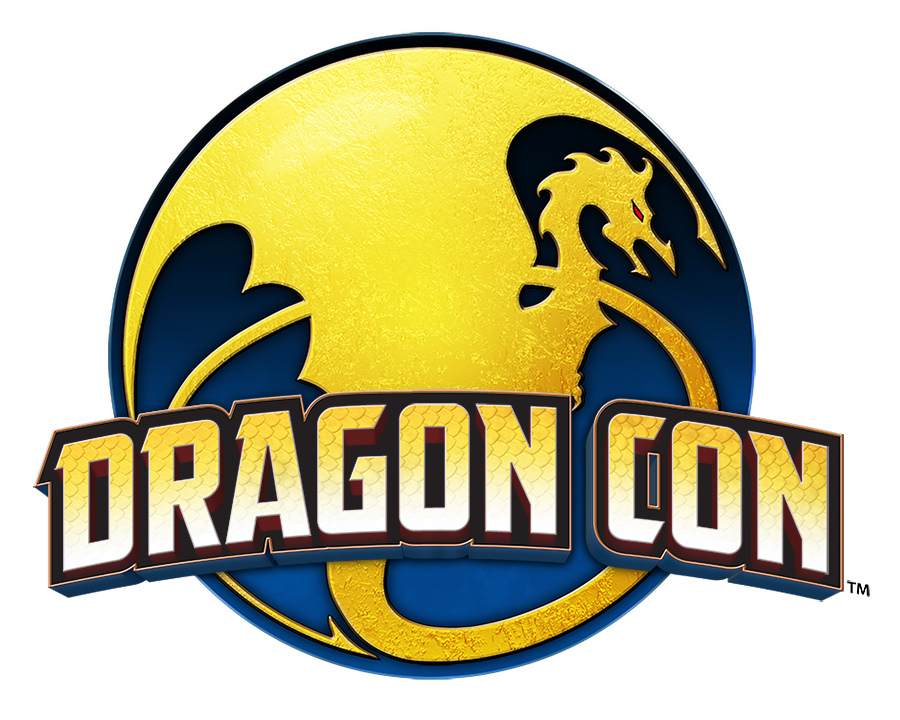 Where to even begin? This year blew last year away. Not that last year wasn't amazing, but this year felt special. Variety Radio Online really felt a part of what was going on and we couldn't be more grateful for that.
Friday: First stop, Being Human press room at 2:30. I was most excited about this, because as you may know, Sam Huntington is one of my favorite people in the world. He has also been a continued supporter of us, coming on for interviews all four seasons of Being Human. Being around him is always a treat!
The four of them together is always guaranteed to be a blast. They didn't disappoint and took every opportunity they could to make fun of each other. It is a dear reminder that you know the show worked the way it did because outside of the show, these guys are friends. Lifetime friends and would give any one of the other the shirt off their backs. If you don't believe me, watch this video inside the press room. You can hear me laughing loudly at a point or two!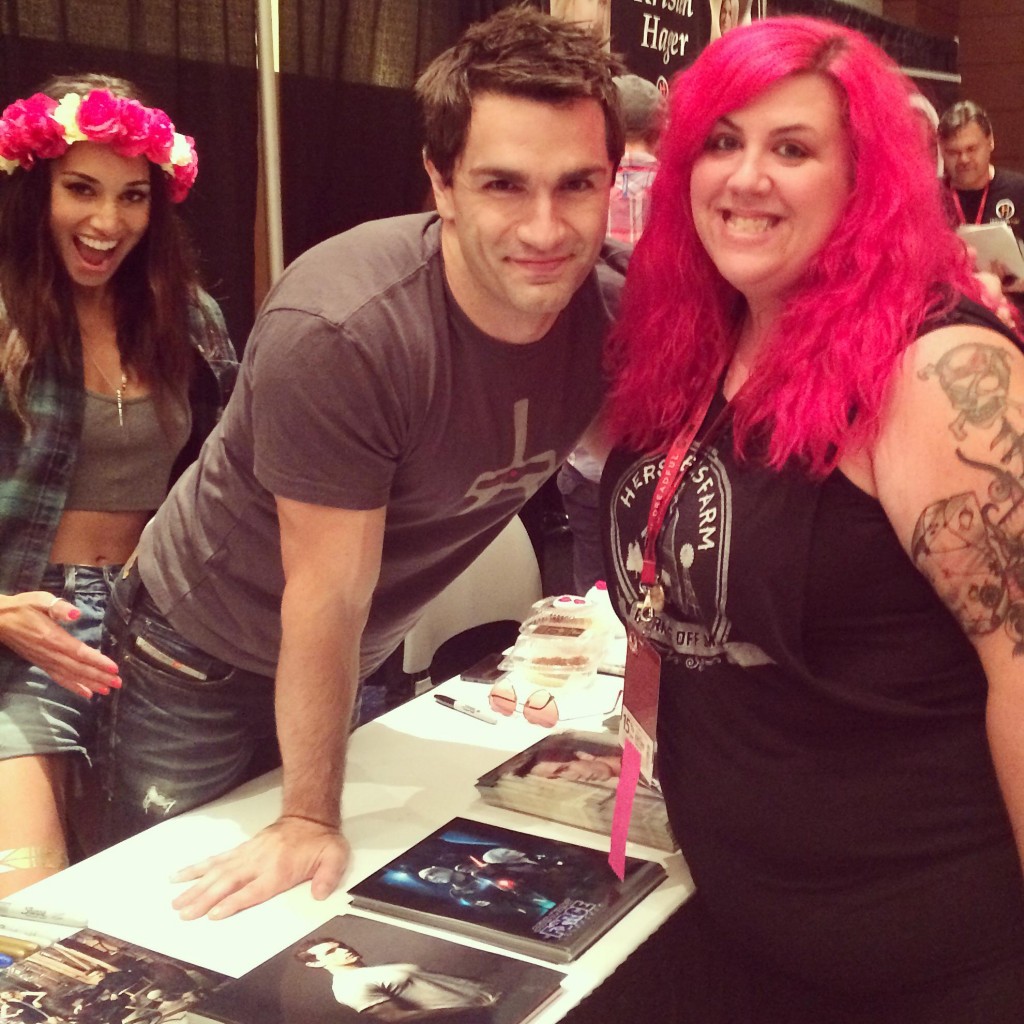 After the first press stop, I spent most of the day walking around the con and enjoying the costumes, complimenting as many people as I could on the hard work. We interviewed some cos players an got some real insight on what it takes to become a character and why people love doing it. After all, Dragon Con is a fan convention and the supporters really showcase that! Spent some time in the vendors room, which was a tad crowded, but we did find my friend a handmade Star Trek dress! Spent some time in the walk of fame and got the best picture with Sam Witwer! The always beautiful Meaghan Rath photobombed us, and it was epic!
Later in the evening, I wanted to join the crowd in some partying. I didn't last too long. Not because everyone wasn't awesome and having fun, but because I don't do too well in crowds. However, if you can handle it, I highly recommend hanging out at the Marriott on Friday night!
Saturday: Since this is the busiest day for the con, no interviews or press was scheduled for me to attend. This gave me some extra time to sleep in a little and go around the con and really enjoy myself. I met up with my boyfriend who had never been to Dragon Con before and BOY was he EXCITED! I'm a nerd with movies and some television shows, but he really knows his stuff. He could name almost every costume that walked by that day. My personal favorite was the group of guys who dressed up as Robin Williams characters and another group who went as the cult from the Leftovers.
That night we decided to visit the "5 Truth and a Lie: My Own Private Kessel Run" Panel with Sam Huntington, Meaghan Rath, Eddie McClintock, Hugh Howey, Grant Imahara, and Garrett Wang. Best decision we made all weekend. It was HILARIOUS. Each presenter had to tell a crazy couldn't be true story, and the audience got to vote on who was lying. Sam threw up on his wives clothes, Megan showed her private parts to her boss, Hugh crossed country with a hot girl without getting laid, Eddie had dinner with a drug lord, Grant was almost eaten by a shark and Garrett made friends with a prince. All stories sounded like they could have been a lie, but Eddie was the liar! Pics HERE
After the panel we enjoyed a bit of karaoke before calling it a night. Karaoke at the Hilton is a must do! Who cares if you can't sing, blame it on your character!
Sunday: My last day at Dragon Con (insert sad face). This was a big day for me. First stop was the Julie Benz press room. Man, is she gorgeous in person. Most people know her from Buffy and Angel and her new show Defiance, but I'm a fan from Dexter. She talked a lot about powerful women roles, her new show, and gave us a little insight on her opinion on how Dexter ended. She was pulled a little early to attend a panel but really got a chance to answer some awesome questions from the press! (JULIE BENZ PRESS ROOM YOUTUBE)
The Pirates of the Caribbean Panel was also happening today and I was finally going to meet Kevin McNally. I was a wreck! Being a huge fan of the movies and this was my big fan girl moment over the weekend! They said they had not seen a script yet, so no spoilers on what's ahead. They did however tell some amazing stories of being on set and filming on location in the Caribbean and in Hawaii. I got to ask a question and I was so nervous I almost cried. I have an amazing job that allows me to interview and meet so much incredible talent, but there are times when it becomes an emotional experience. Lee Arenberg and Kevin McNally are part of a movie that changed my life and is so much a part of who I am as a person. Being in the same room as them was a true blessing, coming from girl who loves her pirates. So thank you Dragon Con!!
(PICS FROM POTC PANEL JUST A FEW)
If you've never been to a convention before, this is the one to attend. This is only a fraction of what I got to do and see this weekend! If I talked about it all, you guys would be reading for days! The walk of fame alone sets Dragon Con apart from everyone else. It really is a fan based convention. We are a fan based radio show. Everything we do it for people just like us. We love the shows, the movies, the characters, just as much as the next Joe. This is why I believe it works. We are fans, reporting to fans, and that's relatable. We ask what people what to know, we do what people want to see, and we love every single second of it.
Please buy your 2015 pass now. They are only $75 for the entire weekend! Find some friends, take a road trip and lose yourself inside your favorite characters for a weekend. You will find yourself surrounded by 60,000 people who are just like you. You will make new friends and have fun doing it. We promise you won't regret it!
Share your Dragon Con 2014 photos with me on twitter @piratetothenah
-Amber
---
Video Dragon Con 2014