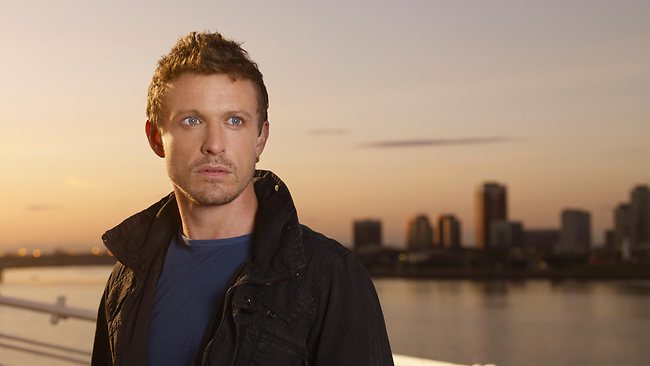 David Lyons joins The V.R.O. just days before his movie film Safe Haven hit theaters on February 14th. David is also known for his role has Sebastian 'Bass' Monroe in NBC's 'Revolution'

Lyons starred in the Nine Network police drama Sea Patrol, in which he played the Leading Seaman Josh Holiday for the show's first three series from 2007 until 2009.
In 2005, Lyons held a short recurring guest role on the Seven Network police drama Blue Heelers as well as a guest role on the Seven Network/Network Ten/Eleven soap opera Neighbours.
Lyons began a starring role in the NBC medical drama ER playing Dr. Simon Brenner, making his first appearance in season 14, episode 14 titled "Owner of a Broken Heart" which aired on 10 April 2008, though he was credited as a special guest star. When the show's 15th and final season premiere titled "Life After Death" aired on 25 September 2008, Lyons was added to the main cast. Lyons played this role until the show ended with the two-hour series finale, "And in the End…", which aired 2 April 2009.
In 2009, Lyons starred in the TV movie A Model Daughter: The Killing of Caroline Byrne.
In 2010, Lyons appeared in the biographical film Eat Pray Love, which starred Julia Roberts and was based on the autobiography of the same name by Elizabeth Gilbert.
In January 2011, Lyons starred as the titular role in the NBC superhero drama The Cape until the show was cancelled in March that same year after ten episodes.
Lyons began starring in the NBC post-apocalyptic drama Revolution, which debuted on 17 September 2012. Lyons plays Sebastian "Bass" Monroe, a former US Marine Corps sergeant who served alongside Billy Burke's character Miles Matheson, founded the Monroe Republic, and became its President and General.
In 2013, Lyons co-starred in the romantic drama film Safe Haven opposite Josh Duhamel and Julianne Hough, based on the Nicholas Sparks novel of the same name.
Twitter: @TheVRO
Facebook: Variety Radio Online
Tumblr: Variety Radio Online