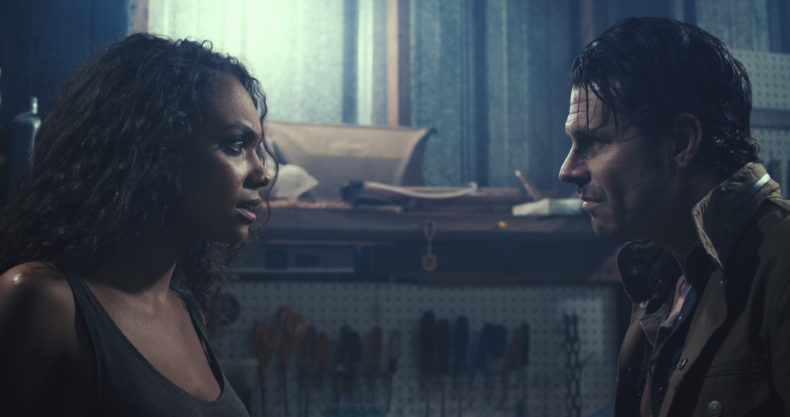 Overview
Synopsis:
Max Chase (Blayne Weaver) has always been on the wrong side of the law but his younger sister Isobel (Erin Cahill) always bails him out... Until the day she disappears. Isobel's abusive boyfriend (Luke Sexton), the District Attorney (Patrick Kirton) and the city's crime boss known as "The Man" (Lance Henriksen) are all suspects in her disappearance. Fearing for the life of his innocent sister, Max dives back into the world of his dark past while being pursued by The Man's loyal enforcer (Patrick Day). Max's only ally is a manipulative yet captivating criminal (Lyndie Greenwood), who is also on the run from The Man. Max will do whatever it takes to find his baby sister.
Directed By:
Blayne Weaver
Cast:
Blayne Weaver (6 Month Rule, Favor), Lance Henriksen (Aliens, Millennium), Lyndie Greenwood (Fox's Sleepy Hollow), and Erin Cahill (Power Rangers Time Force)
Website | Facebook | Itunes Pre-Order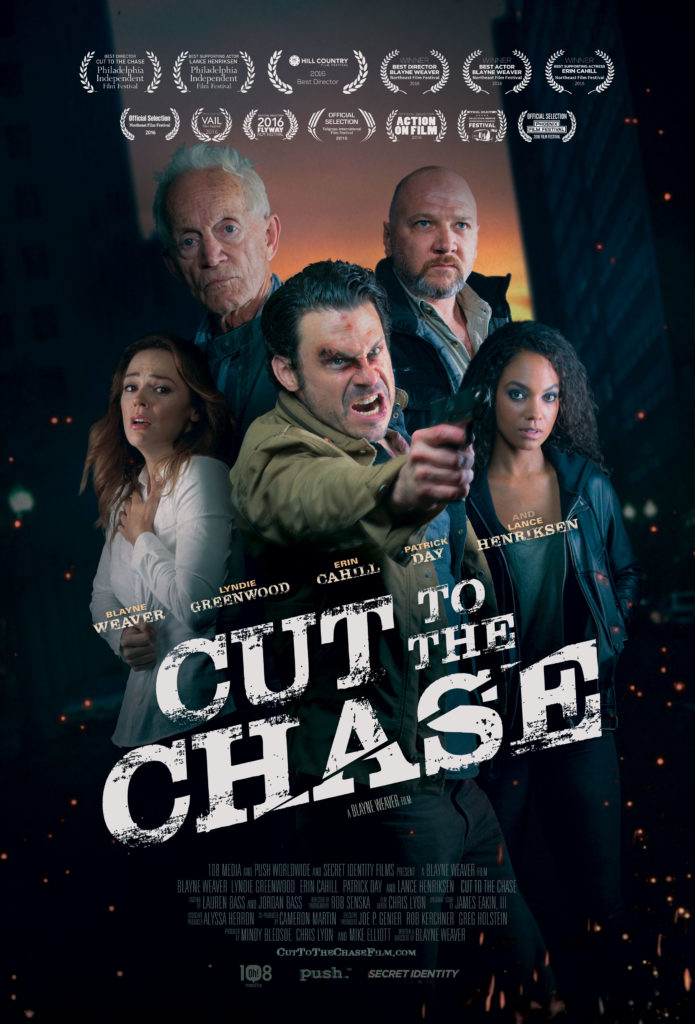 Review: One thing I truly enjoy is watching and reviewing independent and Indie films. The reason I like working with independent films is they are amazing movies with a lot of heart and soul.
Cut to the Chase is the movie by Blayne Weaver he is the writer/producer and the main actor Max Chase. It is filmed in the South Shreveport Louisiana good old southern murder mystery, a thriller and packed full of action. Max is the bad boy you love. Who has a criminal past, a typical loser who always is looking for a little bit of good luck to get him out of a bad situation? But it's the action of a big brother that make you fall in love with Max. His sister Isobel (Erin Cahill) is the opposite. She is the good girl, she's the lawyer she's the one who always saves his ass. So of course when she goes missing under suspicious circumstances. He sets out on a mission to find her dead or alive no matter the consequences to himself or anyone around him.
Blayne Weaver in writing this does an amazing job of giving us a little glimpse of what's going to happen but not enough to reveal everything so you're on the edge of your seat until you find out what happens. It also is the view from Max's head so it is what he is thinking or sees past and present.
On top of the search for his sister, he has a notorious crime boss after him. Called "The Man" and he is played by Lance Henriksen. His enforcer is Patrick Day. As the Crime Boss "The Man" is after him you learn to see that Max Chase is not all that tough that he's really a good-hearted person just always finds bad luck.
Max is in a race against time to find his sister and the only companion/ally he feels he has is a fellow criminal named Nola Barnes (Lyndie Greenwood). The only bad thing is she has secrets of her own which throw a twist in the movie.
This is an action-packed movie with twists and turns. It keeps you on the edge of your seat it also has some light humor/comedy which makes you smile in the middle of mayhem. The fight scenes are very well choreographed the special effects are really good very subtle and some areas that make a huge difference you will truly enjoy this movie from beginning to end.
Cut to the chase will be released on March 7th. You will be able to purchase the film on iTunes, Amazon, Google Play, Vudu, and Xbox. You can check out Cut to the Chase on Facebook or go to their website cuttothechasefilm.com
Interviews: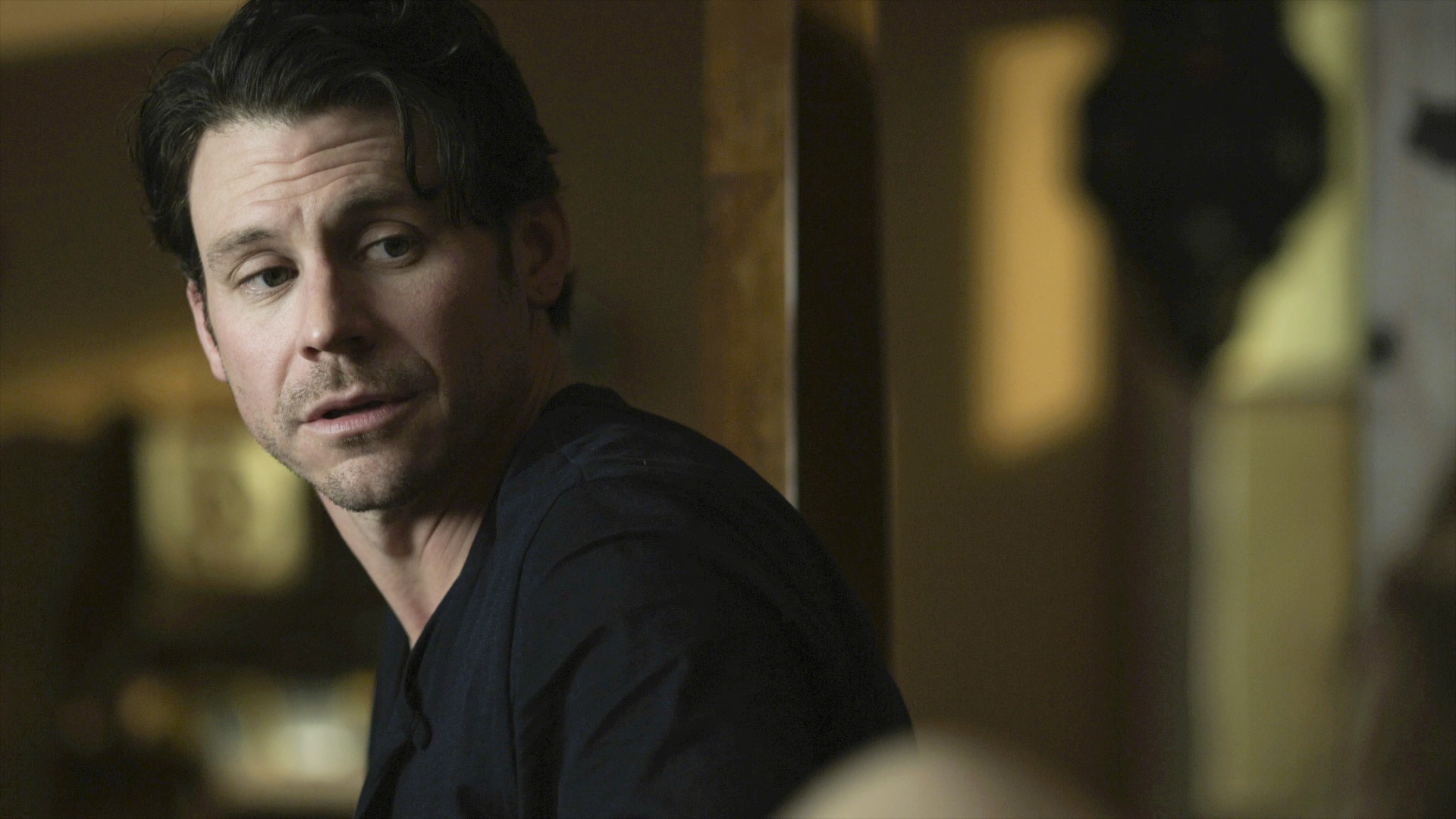 Blayne Weaver, of Bossier City, Louisiana, began his acting career in high school with the film The Flood: Who Will Save Our Children? (1993) (TV), an NBC movie of the week. His first major TV movie was The Good Old Boys (1995) (TV) with Tommy Lee Jones. He has since done guest spots on "ER" […]