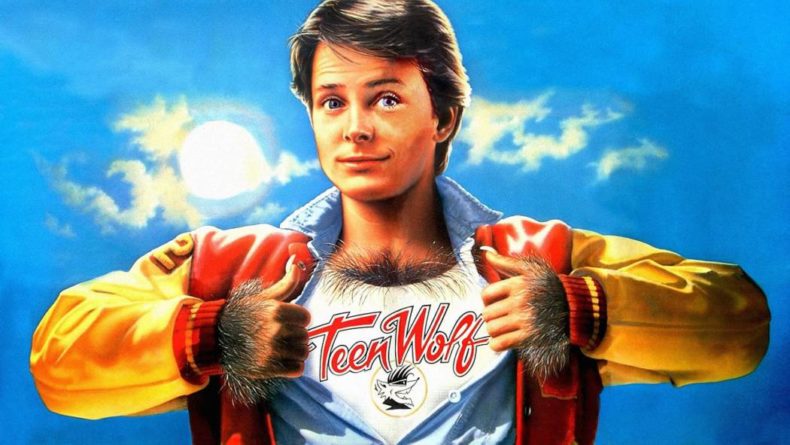 AIRING ON COMET in November
YOU DON'T NEED A SUBSCRIPTION TO WATCH THESE GREAT MOVIES…THEY'RE AIRING FOR FREE ON COMET!
FREAKY FEAST MOVIE MARATHON!
Thursday, November 23 starting at 10A/9C
Thanksgiving Day (November 23, starting at 10A/9C), COMET TV is cranking up the heat in the kitchen with Freaky Feast Movie Marathon featuring Superbeast, The Incredible Melting Man, Howling II: Your Sister is a Werewolf, The Video Dead, The Beast Within and Creature. Tune in for perfect pass-the-cranberry-sauce scenery.
Superbeast (1972)
starting at 10A/9C
Incredible Melting Man (1978)
starting at NOON/11C
Howling II: Your Sister is a Werewolf (1985)
starting at 2P/1C
The Video Dead (1986)
starting at 4P/3C
The Beast Within (1982)
starting at 6P/5C
Creature (1985)
starting at 8P/7C
November Weekly Themes
Airing weekdays at 4P/3C throughout November,
check schedule at CometTV.com
Werewolves (11/6 – 11/10)
Vampires (11/13 – 11/17)
Ghosts (11/20 – 11/24)
Interplanetary Romance (11/27 – 12/1)
November Friday Night Movies
Friday Primetime Movie 8P/7C
Saturday Encore Presentation 8P/7C
Cowboys VS Dinosaurs (2015)
Friday, November 3 at 8P/7C
Cowboys VS Vampires (2013)
Friday, November 10 at 8P/7C
Starman (1984)
Friday, November 17 at 8P/7C
Deep Space (1987)
Friday, November 24 at 8P/7C
SERIES ON COMET
Andromeda
Classic Space Opera is coming to COMET! Based on materials from sci-fi legend Gene Roddenberry, Andromeda stars all action hero Kevin Sorbo as the Captain of the Andromeda Ascendant, a highly advanced ship whose crew is charged with restoring power and stability to the Systems Commonwealth. But, to succeed the Andromeda crew must battle one of sci-fi's weirdest looking bad guys….the sinister Magog!
Weekdays at 2P/1C and 10P/9C
Stargate: Atlantis
If you thought gate-hopping action was fun in the Milky Way, just wait until you see what it's like in the Pegasus Galaxy. Stargate: Atlantis sees a team of international scientists unlocking the secrets of a legendary ancient city, discovering a whole new stargate network in a whole new galaxy, and bringing them face to face with the Wraith, a powerful enemy who are best summed up with the term 'Evil Space Vampires'!
Weekdays at 3P/2C and 11P/10C