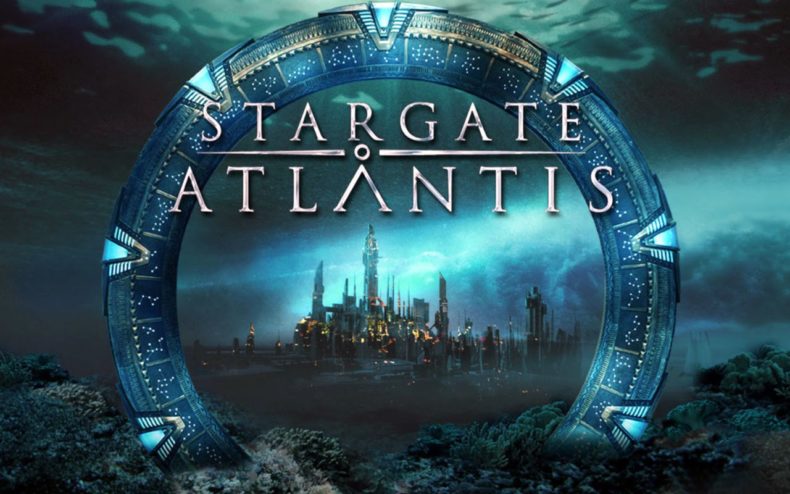 [wpcol_2third id="" class="" style=""]
[/wpcol_2third]
[wpcol_1third_end id="" class="" style=""]About COMET TV – Dec
Stargate Atlantis has landed back on COMET this month!
Available on television digi-networks and online at CometTV.com, COMET offers something for everyone and has an incredible array of movies that you simply can't get with a subscription to streaming platforms like Netflix, Amazon, or Hulu.
This month catch greats like Wolfen, Flash Gordon, and Tank Girl! And of course… Stargate Atlantis is back every weeknight this month at 10/9C!
COMET is what you want a Sci-fi and Horror Channel to be![/wpcol_1third_end]
Stargate Atlantis Pack Giveaway
Included in the swag box are:
One COMET / Stargate Atlantis Exclusive Shirt – This shirt features an exclusive design which will put you on the level of a Stargate traveler – you are officially part of the Space & Interdimensional Exploration Division!
One Comfy Alien Head Beanie – Perfect to set you apart from other boring humans and perfect for the chilly December evenings!
One Stargate Atlantis Necklace – Sure to make you the envy of all your friends!
Two Stargate Patches – Show that Stargate love and officially join up with the Space & Interdimensional Exploration Division!
One COMET Alien Head Stress Ball – because nothing relives stress like squishing an Alien head!
How To Enter This Giveaway
1. Instagram: Follow Variety Radio Online on Instagram and TAG us in a Stargate Atlantis Photo and us the Hashtag #CometTV #StargateAtlantis and #VarietyRadioOnline
2. Twitter: Follow @TheVRO on twitter and TAG us in a Stargate Atlantis Photo and us the Hashtag #CometTV #StargateAtlantis and #VarietyRadioOnline