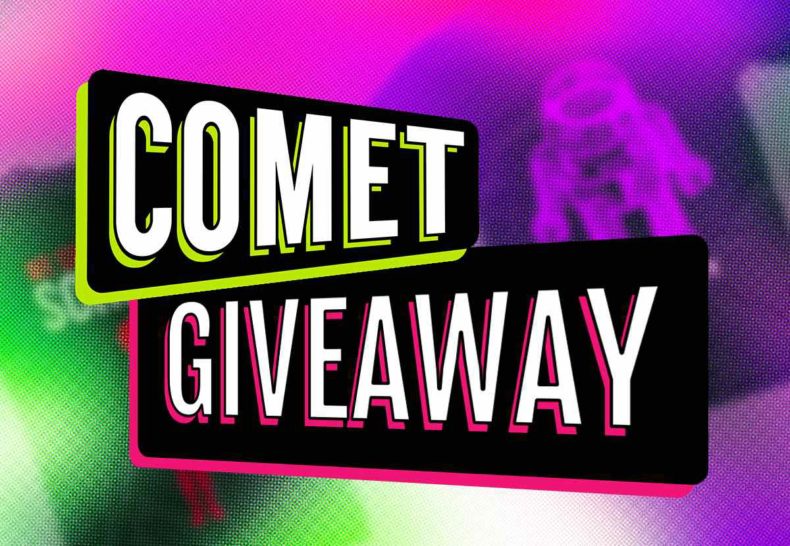 It's March Movie Bad… Bad… Badness only on COMET TV!
Whether you love the 1980's classics like The Amityville Horror or prefer your March marathon with a side of cult-tactic goodness like Troll 2 or Planet of the Vampires, COMET TV has you covered!
COMET, the newest & obviously coolest Sci-Fi Network has been showing the best in fun cult classic films and television shows! If you haven't checked it out, you're missing all the fun!
Throughout the month of March, COMET is bringing you B movies on their A game. We're dedicating an entire month to the best of the best, or in many cases, the best of the worst!

This is March Movie Badness. – 16 of the strangest, most cult-tastic, and most joyously weird movies ever made.
Troll 2 (1991)
Tuesday March 21 at 8/7c
Planet of The Vampires (1965)
Tuesday March 21 at 10/9C
Terror at London Bridge (1985)
Wednesday March 22 at 8/7C
Premature Burial (1962)
Thursday March 23 at 8/9C
The Amityville Horror (1979)
Friday March 24 at 8/7C
Saturday March 25 at 8/7C
Monster From the Surf (1965)
Monday March 27 at 8/7C
Cellar Dweller (1988)
Tuesday March 28 at 8/7C
Gorath (1964)
Tuesday March 28 at 10/9C
Destination Moon (1950)
Wednesday March 29 at 8/7C
Dracula VS. Frankenstein (1971)
Wednesday March 29 at 10/9C
The Conqueror Worm (1968)
Thursday March 30 at 8/7C
Dead Like Me Movie (2009)
Friday March 31 at 8/7C
Available on television digi-networks and online at CometTV.com, COMET offers something for everyone and has an incredible array of movies that you simply can't get with a subscription to streaming platforms like Netflix, Amazon, or Hulu.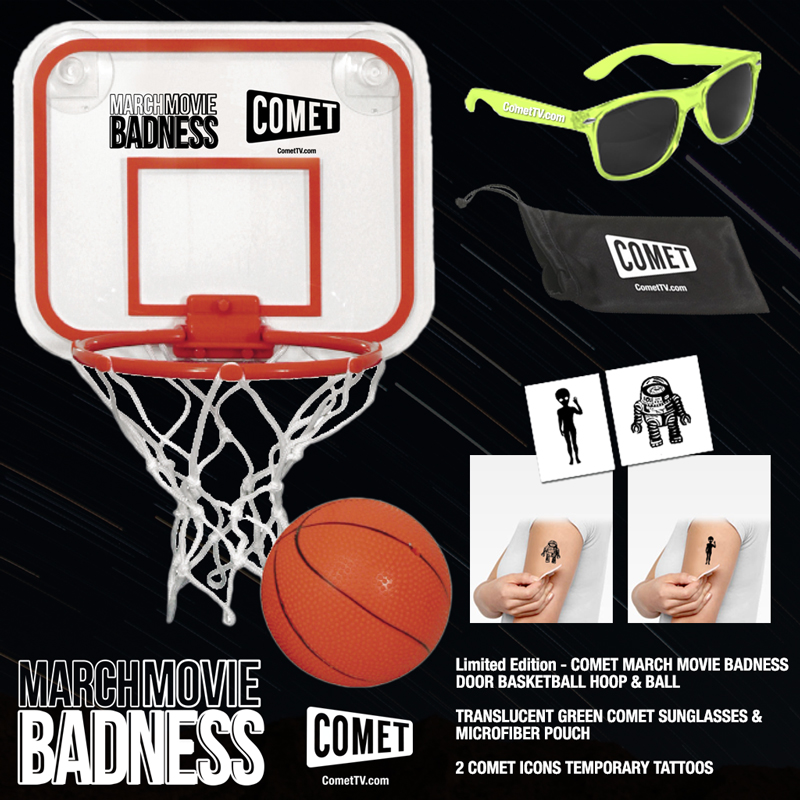 The pack includes:
A Limited Edition COMET TV Door Basketball Hoop & Ball- This amazing limited edition door basketball hoop is perfect for all ages. It's clearly a SLAM DUNK!
One Pair of Alien Green Sunglasses- Because you're bad… Bad to the Bone! Celebrate the Badness within you and put on these translucent shades, I heard you can even wear them at night, so you can… So you can see. Plus wait for it… They have their own pouch to keep your shades safe and snuggly.
Two Comet Temporary Tattoos- Nothing says Badness like Tats! Show off your Comet TV love and express yourself! It's okay, they wash-off but we won't tell.
How to Win!
All you got to do is share this post on Twitter using "I just Enter @TheVRO #CometTV Giveaway!"
Each household is only eligible to win COMET March Movie Badness Prize Pack via blog reviews and giveaways. Only one entrant per mailing address per giveaway. If you have won the same prize on another blog, you will not be eligible to win it again. Winner is subject to eligibility verification.
FTC Guidelines
Make sure to follow all FTC Guidelines when creating or sharing promoted blog posts. Read them here.
The prize will be sent via FedEx or USPS. No P.O. Boxes please. Please note that the assets included within this message were delivered to you to promote COMET. Any actions (including contest and competitions) that you complete with the provided assets are your liability, and should comply with both local and international laws. Also, please remember to disclose that you are working with COMET, or that COMET supplied these materials to you if required by local law.