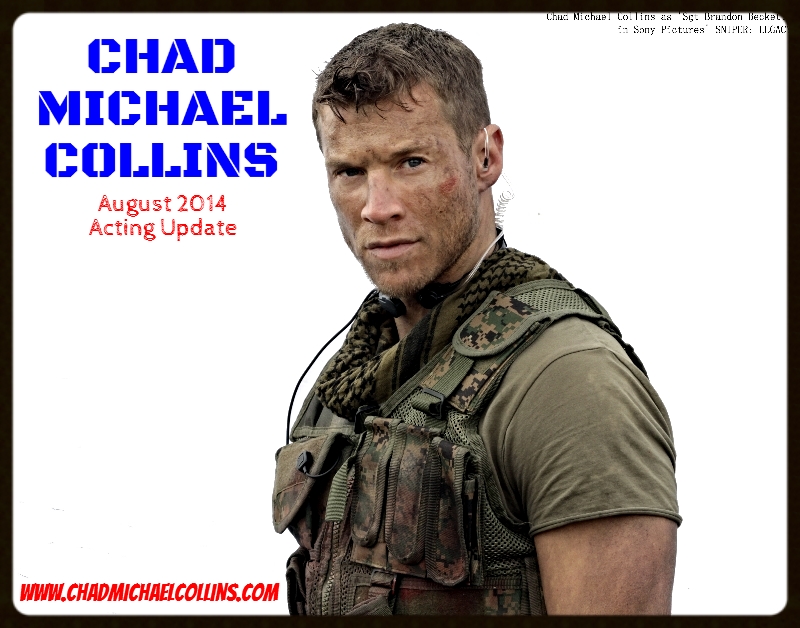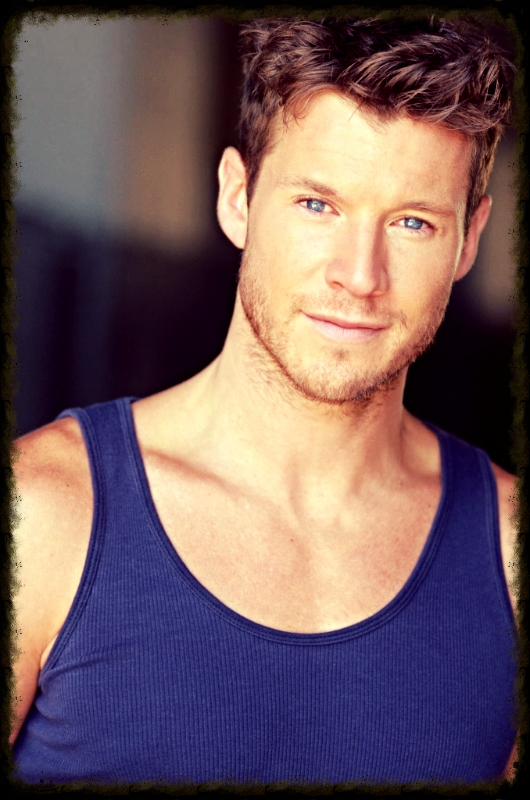 COLLINS Books Guest Starring Roles on ABC's "Castle," FOX's "Bones;" Reprises Franchise Lead Role in Sony's SNIPER: LEGACY on September 30th
Actor CHAD MICHAEL COLLINS will be all over your TV this fall.
Collins has booked guest starring roles on two hit TV franchises returning this September: ABC's "Castle" and FOX's "Bones." He will also be seen reprising his Sony franchise lead role in the latest addition to the popular SNIPER film canon, SNIPER: LEGACY, on September 30th.
In the third episode of "Castle's" seventh season, Collins plays opposite show stars Nathan Fillion and Stana Katic as a 20-something billionaire app inventor who's attacked by a mysterious force. In the fourth season 10 episode of "Bones," Collins plays a hotheaded motion capture actor opposite David Boreanaz and Emily Deschanel as they investigate the murder of a genius video game inventor.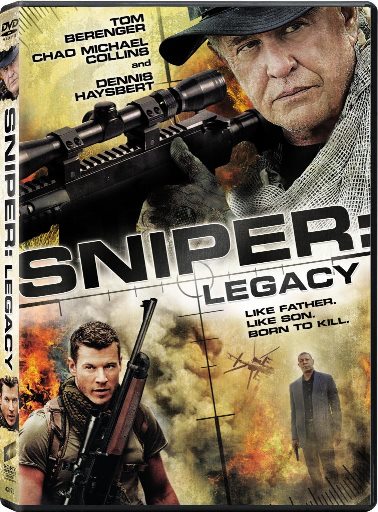 In SNIPER: LEGACY, Collins once again stars as 'Sgt Brandon Beckett,' the shooter son of original franchise lead Tom Berenger, a role he originated in SNIPER: RELOADED (2011) opposite Billy Zane. The Oscar-nominated Berenger starred as titular character 'Master Gunnery Sgt Thomas Beckett' in the first three SNIPER films, and now returns opposite Collins alongside co-stars Dennis Haysbert and Mercedes Masohn.
Out on Blu-ray and Digital HD, SNIPER LEGACY drops September 30th. Sony's official film synopsis for the latest installment of the hit action franchise:
Synopsis: A rogue gunman is assassinating high-ranking military officers one by one. When Gunnery Sgt. Brandon Beckett (Chad Michael Collins, Sniper: Reloaded) is informed his father, legendary shooter Thomas Beckett (Tom Berenger) has been killed, Brandon springs into action to take out the perpetrator. But when his father rescues him from an ambush, Brandon realizes he's a pawn being played by his superiors to draw out the killer. It's up to the two men, bound by blood, to bring an end to the carnage. Mercedes Masohn (Quarantine 2: Terminal) and Dennis Haysbert (TVs "24") co-star in this intense military thriller.
Collins was most recently seen in a guest starring roles on CBS' "CSI: Cyber" planted spinoff opposite Patricia Arquette and "Blue Bloods" opposite Donnie Wahlberg earlier this year. This summer, Collins was offered a lead in a film for the prestigious AFI Director's Workshop for Women, THE HAIRCUT, playing a nasty drill instructor hazing new recruits in the film about the first class of women allowed to enlist in military academies in 1976.
Collins is a genre fan-favorite for his guest work in ABC's hit fantasy drama "Once Upon a Time," starring as 'Gerhardt Frankenstein/Frankenstein's Monster,' but is perhaps best known for his lead roles in SNIPER: RELOADED and Sony's WWII action film COMPANY OF HEROES. In HEROES – based on the popular THQ video game franchise of the same name – Collins starred as a wet-behind-the-ears Army private who leads a ragtag team of soldiers on an impossible mission into the heart of Nazi Germany during the twilight of WWII. His co-stars included Tom Sizemore, Vinnie Jones, Neal McDonough, and Jurgen Prochnow.
Collins' recent credits include a recurring guest star role on ABC's "Last Resort" and guest-starring roles in TNT's "Major Crimes" as well as in CBS' "2 Broke Girls." His other credits include "NCIS," "CSI: Miami," "Enlightened," "90210," "CSI: NY" and lead roles in LAKE PLACID 2 and the SyFy original movie "Rock Monster."
Twitter: @TheVRO
Facebook: Variety Radio Online
Tumblr: Variety Radio Online